"Stormy Lani" is the sixty-sixth episode of the Disney Junior animated series, Sofia the First. It premiered on November 20, 2015, and is the twelfth episode of the third season.
Plot
Sofia and her parents arrive in the Island Kingdom of Hakalo and are greeted by Princess Lani and her parents King Kamea and Queen Halia. Hakalo is having its Fire Pearl ceremony, a rite of passage where the heir to the throne proves they are worthy of the throne, and it's Lani's turn to take this rite of passage. Lani gets to choose someone to be her Ahkahuna, her guide during the difficult trip and she has chosen Sofia since she believed in her when nobody else did when they first met and Sofia agrees. Lani also reveals that she and her family have the power to control the weather and the test is to help her control her powers (and in addition, her temper, because when she gets really angry, she summons ominous storm clouds). Unbeknownst to anyone, Mamanu and her snake Milo are on the island for yet another revenge scheme.
The next day, the rite of passage begins. They arrive at Lani's first challenge: The Lava Gates. When her powers fail to make the gate even budge, Lani gets frustrated and a storm starts to brew, but Sofia suggests Lani to her powers to force the Gates open with a boulder, and it works. Mamanu and Milo are following with the intention of destroying Hakalo with a storm by making Lani lose control of her powers. They demolish a bridge that Lani needs to cross but Sofia makes a new bridge with a totem pole. Mamanu sabotages this by making Lani lose her temper. The resulting loss of control over her powers destroys the new bridge, to Lani's despair. Back at Hakalo Castle, Roland becomes worried but Kamea tells him they cannot interfere because their daughters must do this on their own. Sofia helps calm Lani down with a duet about how she stops being angry. Taking Sofia's tip, Lani calms down and the storm ends, to Mamanu's dismay.
Lani comes up with the plan to sled down the hill using what's left of the totem pole. She uses her powers to make snow and the plan works. Mamanu turns Milo into a three-headed snake and sics him on the girls. This causes Sofia and Lani to have a fight that makes Sofia storm off in a huff. Lani tries to get the pearl herself but without Sofia she quickly gets lost. Realizing what she has done, a repentant Lani goes after Sofia and apologizes to her and they reconcile. Lani gets the map back by making it hail. Mamanu punishes Milo by turning him to stone. Sofia and Lani arrive where the pearl is and run into Mamanu, who has the pearl. Lani's anger makes another storm, but Sofia calms her down and the storm stops. Mamanu throws the pearl into the volcano but Lani retrieves it with her powers. Lani then defeats Mamanu with her powers. Lani returns home and is welcomed into the Circle of Leadership for passing the test. 
Cast
Song
Gallery
Goofs
Trivia
Princess Lani made her second appearance in this episode, following her debut in "The Emerald Key".
In this episode, Lani reveals that she has weather-controlling powers that are connected to her emotions, similar to Elsa's powers.

It's also revealed that everyone in the Royal Family of Hakalo have these powers.

Sofia reveals that she practices fencing with James.

The later episode "Bunny Swap" revealed that Sofia takes fencing classes, too.

Amber and James do not appear in this episode. However, Sofia mentions both her brother and sister during the song "Happy Thoughts".
King Kamea and Queen Halia's names are revealed in this episode.
Roland, Miranda and Sofia are the first outsiders to visit Hakalo.
Sofia is also the first outsider to serve as Ahkahuna for the Fire Pearl Quest.
It is revealed in this episode that the Kingdom of Hakalo has a rite of passage to determine the heir to the throne's worth as a successor.
This Rite of Passage is called the Fire Pearl Quest.
This is the eighth episode where Sofia does not wear her signature outfit for the whole episode.

Sofia wears an aqua green version of her debut ball gown at the beginning of this episode. This is the third time she wears this outfit with different colors, the other being:

Sofia uses a pair of anklets for the first time in the series. These are the leaves anklets from the Ahkahuna outfit.
Mamanu makes her second appearance in the series. 
Mamanu is the second villainess on the show who makes their second appearance with a minion. The first was Miss Nettle. 
Moral: Controling your temper is important.
Sofia makes references to many of her adventures in this episode.
International premieres
v - e - d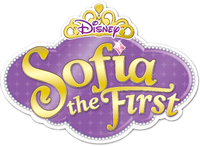 Characters
Princess Sofia • Queen Miranda • King Roland II • Prince James • Princess Amber • Princess Hildegard • Cedric the Sorcerer • Wormwood • Baileywick • Robin • Mia • Clover • Whatnaught • Goodwyn the Great • Winifred the Wise • Jade • Ruby Hanshaw • Princess Clio • Prince Zandar • Princess Jun • Prince Hugo • Minimus • Princess Vivian • Crackle • King Marcus and Queen Cecily • Trolls• Lucinda • Prince Jin • Magic Carpet • Jasper • Prince Khalid • Meg and Peg • Madam Ubetcha • Prince Desmond • Miss Nettle • Sir Gillium • Professor Popov • Helen Hanshaw • Oona • Queen Emmaline • Cora • Plank • Aunt Tilly • Wilbur the Wombeast • Sven • Emperor Quon • Empress Lin-Lin • Rex • Prince Axel • King Garrick • Electra • Vaughan and Vance • Marla • Sir Bartleby • Sir Maxwell • Sir Finnegan • Gwen • Chef Andre • Sofia the Worst • Lady Joy • Lord Gilbert • Wu-Chang • Jade Jaguar • Sir Dax • Boo • Princess Lani • Mamanu • Kamea and Halia • Praline • Freedo • Princess Zooey • Princess Astrid • Slickwell • Greylock the Grand • Princess Ivy • Dragons of Enchancia • Winter • Whiskers • Glacia the Ice Witch • Elliot, Amy, and Kurt • Tizzy • Master Erwin • Bryce Twigley • Button, Benngee, and Brody • Mossy • Carol of the Arrow • Jane • Princess Kari • Miss Elodie • Fluke • Slim • Shelly • Flip • Mantacorn • Onyx and Opal • Wendell Fidget • Mrs. Fidget • Saffron • Muck, Gunk, and Grime • Spruce • Ballerina • Mazzimo • Prince Roderick • Gavin • Kazeem • Sergeant Fizz • King Habib and Queen Farnaz • Chief Gnuckles • Flinch • Grotta • Elfonso • Elfred • Milo the Snake • King Henrik • Cordelia the Conjuror • Calista • Morgana • Crispy • Barley • Sassofras • Professor Zacharias Fleeber • Grand Mum • Gemina and Argus • Count Barnstorm • Sir Oliver • Sir Jaxon • Willawing • Kai • Princess Charlotte • Morris • Zinessa • King Philip and Queen Everly • Lily • Indigo • Marty and Maple • Mandy • Grimtrix • Wriggley, Pumpkin, and Chester • Skye • Piccolo • Baron Von Rocha • Professor Pecullian • Sea Monsters • Malachite and Fig • Omar • Prisma • Azurine • Orion • Vega • Chrysta • Sizzle • Cinder • Singe • Mare of the Mist • King Roland I • Roma • Giggling Goblin • Captain Quivers • Twitch • Vor • Nerissa


Elena of Avalor: Princess Elena • Princess Isabel • Francisco • Luisa • Shuriki • Alacazar • Zuzo • Mateo • Migs, Luna, and Skylar • Rafa • Chancellor Esteban • Armando • King Raul and Queen Lucia • Naomi Turner
Guest Characters: Flora, Fauna, and Merryweather • Cinderella • Jasmine • Magic Carpet • Belle • Ariel • Aurora • Snow White • Mulan • Rapunzel • Tiana • Merida • Olaf • Merlin • Archimedes