Sven is a little seahorse who appears in the Disney Junior animated series, Sofia the First.
Role in the series
In his debut appearance, "The Floating Palace", Sven first appears outside of Oona's hideaway calling for her. He goes inside the shipwreck and finds Oona trying to hide, what appears to him, a purple mermaid. He asks Oona where she has been and who her new friend is. Oona introduces him to Sofia and tells him she's visiting from another colony. When she tells Sven about her hurt fin he quickly panics and says Oona must see the doctor immediately just as Oona's sister Cora appears. After she treats her fin and leaves, Sven and Oona give Sofia a tour of the cove.
When the Floating Palace appears at the surface, Sven goes with Cora and Oona back to the castle unaware that Sofia's right behind them. When they arrive, Oona and her mother have a debate on the ship's presence and discovers that Sofia followed them back. When Sofia admits that she's a human, Sven and everyone else in the mercolony, except Oona who knew all along, are shocked. When Cora and Plank start acting negatively towards Sofia, He and Oona both swim forward and defend her. Sofia gives Queen Emmaline her word that she'll get the ship to leave immediately and swims away to do that.
Later, Sofia comes back and tells the entire mercolony that Oona had been kidnapped by a sea monster, but when the colony and the ship refuse to believe her Sofia and Sven try to save Oona themselves but the monster is too powerful for them and they fail.
Sven suggests going back to tell Queen Emmaline that they found Oona but Sofia says it will just be a waste of time because nobody will believe her. Suddenly, Sofia's Amulet begins to glow summoning Ariel, who encourages Sofia to enlist Cora's help before vanishing. Sven swims forward and tells Cora he knows Sofia is telling the truth because he saw the sea monster with his own eyes. The Princesses go back and rescue Oona while he stops Queen Emmaline from making the storm too big and leads her and Plank to Oona. He then witnesses Emmaline stopping the storm and making peace with the human world.
In, "Cool Hand Fluke," he was very excited to see Sofia once more. His family spread the word about the party in the mermaid's honor as joined Oona, in introducing Sofia to the other merkids. He was very against going to the mantacorn's cave believing that he ate seahorses. He panicked much of the time during the kids attempt to escape the cave to the point where when they were hiding from him Sofia had to pull him into the hiding place and put her hand over his mouth to shut him up, and he only calmed down when the mantacorn revealed that he didn't eat seahorses. In the end, he joined the band as they played music and entertained the guests at the party.
Gallery
v - e - d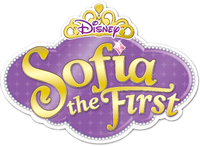 Characters
Princess Sofia • Queen Miranda • King Roland II • Prince James • Princess Amber • Princess Hildegard • Cedric the Sorcerer • Wormwood • Baileywick • Robin • Mia • Clover • Whatnaught • Goodwyn the Great • Winifred the Wise • Jade • Ruby Hanshaw • Princess Clio • Prince Zandar • Princess Jun • Prince Hugo • Minimus • Princess Vivian • Crackle • King Marcus and Queen Cecily • Trolls• Lucinda • Prince Jin • Magic Carpet • Jasper • Prince Khalid • Meg and Peg • Madam Ubetcha • Prince Desmond • Miss Nettle • Sir Gillium • Professor Popov • Helen Hanshaw • Oona • Queen Emmaline • Cora • Plank • Aunt Tilly • Wilbur the Wombeast • Sven • Emperor Quon • Empress Lin-Lin • Rex • Prince Axel • King Garrick • Electra • Vaughan and Vance • Marla • Sir Bartleby • Sir Maxwell • Sir Finnegan • Gwen • Chef Andre • Sofia the Worst • Lady Joy • Lord Gilbert • Wu-Chang • Jade Jaguar • Sir Dax • Boo • Princess Lani • Mamanu • Kamea and Halia • Praline • Freedo • Princess Zooey • Princess Astrid • Slickwell • Greylock the Grand • Princess Ivy • Dragons of Enchancia • Winter • Whiskers • Glacia the Ice Witch • Elliot, Amy, and Kurt • Tizzy • Master Erwin • Bryce Twigley • Button, Benngee, and Brody • Mossy • Carol of the Arrow • Jane • Princess Kari • Miss Elodie • Fluke • Slim • Shelly • Flip • Mantacorn • Onyx and Opal • Wendell Fidget • Mrs. Fidget • Saffron • Muck, Gunk, and Grime • Spruce • Ballerina • Mazzimo • Prince Roderick • Gavin • Kazeem • Sergeant Fizz • King Habib and Queen Farnaz • Chief Gnuckles • Flinch • Grotta • Elfonso • Elfred • Milo the Snake • King Henrik • Cordelia the Conjuror • Calista • Morgana • Crispy • Barley • Sassofras • Professor Zacharias Fleeber • Grand Mum • Gemina and Argus • Count Barnstorm • Sir Oliver • Sir Jaxon • Willawing • Kai • Princess Charlotte • Morris • Zinessa • King Philip and Queen Everly • Lily • Indigo • Marty and Maple • Mandy • Grimtrix • Wriggley, Pumpkin, and Chester • Skye • Piccolo • Baron Von Rocha • Professor Pecullian • Sea Monsters • Malachite and Fig • Omar • Prisma • Azurine • Orion • Vega • Chrysta • Sizzle • Cinder • Singe • Mare of the Mist • King Roland I • Roma • Giggling Goblin • Captain Quivers • Twitch • Vor • Nerissa


Elena of Avalor: Princess Elena • Princess Isabel • Francisco • Luisa • Shuriki • Alacazar • Zuzo • Mateo • Migs, Luna, and Skylar • Rafa • Chancellor Esteban • Armando • King Raul and Queen Lucia • Naomi Turner
Guest Characters: Flora, Fauna, and Merryweather • Cinderella • Jasmine • Magic Carpet • Belle • Ariel • Aurora • Snow White • Mulan • Rapunzel • Tiana • Merida • Olaf • Merlin • Archimedes
Community content is available under
CC-BY-SA
unless otherwise noted.