"I know what it's like to lose. To feel so desperately that you're right, yet to fail nonetheless. It's frightening, turns the legs to jelly. I ask you to what end? Dread it, run from it, destiny arrives all the same. And now, it's here. Or should I say, I am."
―Thanos

Thanos is a supervillain from Marvel Comics and the main antagonist of the Infinity Saga of the Marvel Cinematic Universe. He is the pivotal antagonist in The Avengers, Guardians of the Galaxy and Avengers: Age of Ultron and the main antagonist of both Avengers: Infinity War and Avengers: Endgame. He is a powerful warlord known across the universe for his genocidal and ruthless tendencies. Thanos believes that the universe is in danger of collapsing upon itself as consequence of overpopulation. By harnessing the power of the Infinity Stones using the Infinity Gauntlet, Thanos hopes to "save" the univsere by wiping out fifty percent of its inhabitants—a goal he can accomplish by activating the gauntlet with a snap of his fingers.
Thanos's quest catches the attention of the Avengers, as well as other defenders of the universe such as the Guardians of the Galaxy and Captain Marvel, who band together to defeat Thanos in a battle that culminates in Avengers: Infinity War and Avengers: Endgame.
Background
Thanos was born thousands of years ago on planet Titan, as belonging to the Titans, a race of tall, god-like beings. Among his race, Thanos was born with physical deformities that he was considered an outcast. Despite this treatment, Thanos cared about his people and tried to save them when he discovered that Titan was reaching overpopulation. He suggested culling numbers by eliminating half the population, but his idea was considered too drastic and rejected by the Titans. Ultimately, Titan was so devastated by internal conflict and resource exhaustion that the race became extinct.
After the fall of Titan, as its only survivor, Thanos made it his life goal to balance the universe by wiping out half of all life. He earned such a fearful reputation that he became considered as among the most, if not the most, powerful and influential warlord in the universe, ruling over a distinct region of space and gaining control over the deadly armies of the Chitauri and Outriders. He also collected and trained orphans from the species he balanced to become loyal lieutenants and they eventually considered him their father, although he felt no affection for them.
When balancing Zenobr, Thanos's attention was caught by a young girl named Gamora. Impressed by how she fought off one of his guards, Thanos took her aside and distracted her with a special knife while his army massacred half of the Zehobereis. He then adopted her and grew to genuinely care for her unlike his other children.
Thanos also massacred the Luphomoids and adopted another girl, Nebula. Thanos was known for being very cruel to her for being weaker than Gamora and always modified her with cybernetics whenever she'd fail in battle against Gamora in an attempt to strengthen her resolve. Nebula would grow to hate Thanos for this.
Thanos eventually realised there were far too many lifeforms in the universe for him to balance them all and he realised that the Infinity Stones, objects of immense power that held considerable dominance over the various forces that occupied the universe, can overcome this and forged several alliances in order to locate them. He successfully located at least one of the stones; the Mind Stone, which he then hid inside a Scepter that was capable of manipulating minds.
Through many years of searching, Thanos discovered a lead on the Orb's location, sending Nebula and Gamora to the Cloud Tombs of Praxius under the command of his ally, the Kree soldier Korath the Pursuer. Nebula fell victim to a trap during the mission, and Thanos, not one to tolerate failure, forbade Gamora from rescuing her. Nebula was forced to amputate her own arm in order to escape. The Orb was never recovered, but Thanos let the failure pass and resumed his search. Thanos also send Gamora and Nebula to find the Soul Stone but Gamora reported to him that she was unsuccessful. Thanos, being as perceptive as ever, was easily able to see through the charade but let her believe that he was fooled.
Physical appearance
Thanos is an extremely tall, muscular, thick-bodied humanoid alien with no hair, small, blue eyes, and a disproportionately huge chin. Unlike other Titans, he has purple skin with scar-like marking on his chin, shoulders and arms. He has been seen in golden armor as well as a tank top.
Appearances
In this film, Thanos' intermediary, known simply as the Other, tells him that the Tesseract is on a small world, a human world. He also informs him that Loki is ready to lead the Chitauri. He also mentions him to Loki (without revealing Thanos' name) when he speaks for the Mad Titan, warning him that he will know something that would make pain look desirable, should he fail his Master.
In a post-credits scene, Thanos is revealed to have been Loki's benefactor, having provided the Chitauri army used by Loki in his attempted invasion of Earth. When advised by the Other that opposing the Avengers would be "to court death", Thanos glances at the camera and flashes an evil grin.
Thanos plays a more active role in the film, where he has enlisted the help of Ronan, Korath, and his daughters, Gamora and Nebula, to retrieve the Orb for him. As it turns out, Gamora is not actually Thanos' daughter, since Thanos killed Gamora's family and snatched her as an infant to train her into the perfect assassin, having abused and tormented her in the process of doing so. This causes Gamora to betray Thanos, which leads to a chain of events that leads to Gamora finding her true calling as a protector of the universe and a member of the Guardians of the Galaxy.
Thanos is first seen as a distorted photo when members of the Nova Corps are analyzing Star-Lord, Drax the Destroyer, Rocket Raccoon, and Groot following their capture on their capital, Xandar. They deduce that he and Ronan may be working together, heavily implying that Thanos had already gotten on their bad side.
When Ronan and Nebula are called to discuss Gamora's betrayal, Ronan kills The Other, who was speaking for Thanos. Thanos does not react emotionally to this, but he is angry at Ronan for not obtaining the Orb (and for apparently alienating Gamora). He says he will destroy Xandar for Ronan if he brings him the Orb, but furiously promises that if Ronan fails again, he will "Bathe the starways in your blood."
Thanos promised Ronan that he will help Ronan destroy Xandar in exchange for Ronan's services. However, once Ronan gets ahold of the Orb, he feels he no longer needs Thanos help and also decides to betray him. Nebula also decides to betray Thanos out of jealousy over Thanos showing preference for Gamora over her. Ronan and Nebula take Korath with them. In the end, Ronan and Korath are killed by the Guardians of the Galaxy (including Gamora), Nebula escapes and becomes a renegade villain independent of Thanos, and the Guardians give the Orb to the Nova Corps for safekeeping.
Thanos, however, is still determined to find the six Infinity Stones and the Infinity Gauntlet so he can use them to conquer the universe.
In the mid-credits scene, Thanos retrieves the Infinity Gauntlet from a vault and heads off in search of the Infinity Stones himself after the failings of Loki and Ronan the Accuser.
Thanos is first referenced, in "Rise and Shine", when General Hale takes Phil Coulson to meet with Qovas. He warns of an incoming alien apocalypse. Thanos is directly mentioned in "The One Who Will Save Us All", when Taryan, a member of an organization called the Confederacy, warn Coulson and Talbot that his assault on the world has already begun.
Thanos serves as the main antagonist of this film where he begins his campaign to assemble the Infinity Stones. Prior to the film, Thanos succeeds in collecting the first of the Infinity Stones, the Power Stone, after decimating the Nova Corps and half the populace on Xandar to retrieve it.
Murdering Loki
To collect the Tesseract next, Thanos and the Black Order confront the Asgardian ship, the Statesman, on its course to Earth after the destruction of Asgard. Thanos slaughters the former Alien Gladiators of Sakaar and half of the Asgardians on board and defeated Thor and Heimdall while Proxima Midnight kept Loki at swordpoint. Confronting his former pawn, Thanos holds Thor by the head threatening to kill him unless Loki relinquishes the Tesseract. Loki initially tries to hide his possession of the cosmic cube but when Thanos tortures Thor, he immediately reveals the Tesseract. Loki seems to pose the Tesseract to Thanos but then reveals it to be a distraction so the Hulk can surprise Thanos. Hulk starts to violently beat the Mad Titan, however Thanos soon smashes him into the ground, defeating Hulk.
With the last of his strength, Heimdall uses his Bifrost powers to transport Hulk on Earth, however Thanos notices this and kills Heimdall with Corvus Glaive's weapon as a punishment. Thor cries in retaliation and declares revenge against Thanos, but Thanos ignores him and adds the Tesseract's Space Stone onto the Gauntlet.
Before the Black Order prepares for Earth to collect the next Infinity Stone, Loki shows himself and proposes to help him on Earth but Thanos easily sees Loki's trickery; using the Space Stone, he freezes Loki in place before Loki can stab him and takes Loki by the neck. Thanos mocks Loki for choosing the word "Undying" in his offer, but Loki retorts that he will not become a god. Unfazed by his taunt, Thanos crushes Loki's neck and shows his corpse to the eyes of a distraught Thor. Having acquired what he came for, Thanos destroys the ship and teleports himself and the Black Order onto the Sanctuary II, leaving Thor and the others for dead.
Reality Stone
Thanos then travels to Knowhere to take the Reality Stone from the Collector. Using the Stone's power, Thanos creates an illusion of himself about to kill the Collector when the Guardians of the Galaxy arrive in a way to test Gamora's loyalty to him. Once Gamora kills the illusion, Thanos reveals himself and captures Gamora, sensing she knew where the last Infinity Stone was. Despite Gamora requesting Peter Quill to shoot her to stop Thanos, Thanos transforms Quill's gun ammunition into bubbles and leaves Knowhere with Gamora, leaving Quill devastated.
Encountering the Stonekeeper and sacrificing Gamora
Thanos takes Gamora on his ship, at first acting civil to her and tolerating Gamora's anger towards him. He reminds Gamora that he trusted in her abilities to find the Soul Stone, which Gamora sarcastically claims to not have found. Thanos recognizes she is lying, so he reveal to Gamora the captured Nebula, where he start to torture her until Gamora, scared of seeing her sister tortured, reveals to him the location of the Soul Stone: Vormir.
On Vormir, the two are greeted by a wraith named the Stonekeeper, the warped identity of the Red Skull. He escorts Thanos and Gamora to Vormir's ravine and informs them the Soul Stone will only reveal itself to those who are willing to sacrifice the person they love most. Gamora mocks Thanos believing he could never love anyone, but Thanos, having truly loved Gamora as his own, sheds tears admitting he will have to kill her. Genuinely surprised over this revelation, Gamora attempts to stab herself but Thanos turns the blade into bubbles. In tears, Thanos apologizes to her silently as he throws her down the ravine, satisfying the sacrifice. A light bursts out that engulfs Thanos, awakening with the Soul Stone in hand.
Fighting the Avengers
Sensing the Time Stone on Titan, Thanos teleports to the planet to find Doctor Strange with the Time Stone waiting for him. Realizing Ebony Maw perished while retrieving Strange, Thanos comments that at least he brought the Time Stone to him. Thanos explains his past to Strange and how the planet, his home, was destroyed because of overpopulation and it is his intention to administer unbiased, painless death to the universe to save it from the same fate Titan suffered. After they finish their talk, Strange reveals that he isn't alone and that it was a trap; Iron Man arrives and throws a piece of debris on top of Thanos. An angered Thanos survives, however, and attacks Iron Man joined by Mantis, Quill, Drax, Spider-Man, Strange, and Nebula. Strange, Drax, and Spider-Man restrain Thanos while Mantis uses her powers to make Thanos drowzy and enable Spider-Man and Iron Man to begin pulling off the Infinity Gauntlet. However, when Quill demands to know what he did with Gamora, Mantis finds remorse inside Thanos' mind, prompting Thanos to disclose he killed Gamora for the Soul Stone. Enraged, Quill punches Thanos, inadvertently permeating him to react and free himself. Using the power of the stones, Thanos incapacitates the other heroes and engages in a duel with Strange. When surrounded by replicas of Strange, Thanos uses the stones to identify the real one and comes close enough to take the Eye of Agamotto from Strange, only to find Strange removed the Time Stone from it prior, prompting him to angrily crush the Eye. Thanos throws Strange to the ground and prepares to kill him, but he is then stopped by Iron Man. Thanos recognizes the hero as the one who impeded his plans in the past, and the two begin their brawl, both using the full extent of their arsenal, until Thanos stabs Stark with his own nanite blade. Thanos gives his foe respect as he prepares to finish him off, but Strange intervenes to give Thanos the Time Stone if he spares Stark. Thanos accepts the deal and receives the Time Stone from Strange, and he leaves for Earth for the final stone, the Mind Stone, ignoring Quill shooting at him as he leaves.
The snap and aftermath
On Earth, Thanos fights with several other members of the Avengers but he defeats them all. As he approaches Vision guarded by Scarlet Witch, Steve Rogers makes one last stand to hold Thanos at bay, which shocks Thanos over the Avengers' willpower, but the effort proves futile once Thanos punches him away. With no other choice, Scarlet destroys Vision to destroy the Mind Stone, leaving her grief-stricken over killing her lover. Thanos momentarily sympathizes with her plight over losing a loved one before he uses the Time Stone to resurrect Vision, then rips the Mind Stone from his head, killing Vision in the process. Now with all six stones in the Gauntlet, Thanos prepares to use his cosmic power but Thor, having survived the destruction of his ship, throws Stormbreaker to Thanos and stabs him in the chest. Thor starts to push the Stormbreaker into his chest in an attempt to kill him, but Thanos, despite his injury, simply states he should have aimed for the head and he then snaps his fingers, creating a bright flash of light.
Thanos reawakens in a realm inside the Soul Stone where a child version of Gamora is nearby. The child asks him what getting the Stones cost him, to which Thanos solemnly answers "Everything". Thanos regains the senses and finds his Gauntlet damaged with Thor horrifyingly asking him what he has done; Thanos merely smiles and teleports himself away.
After his departure, half of all life in the universe starts disintegrating from Thanos' finger snap. Somewhere else, on an alien planet, Thanos has set up a small hut to overlook the planet's countryside. Having completed his mission at last, Thanos gazes serenely at the sunset.
Though Thanos himself never appears on-screen, he has a major impact on the film, as his fingersnap causes Hank Pym, Janet van Dyne and Hope van Dyne to be erased from existence, and Scott Lang to be stranded in the Quantum Realm.
Later, an establishing shot of a deserted San Francisco implies that a large chunk of the population of San Francisco was erased from existence by the fingersnap.
2018 Thanos appears as a minor antagonist in the sequel, while the 2014 incarnation of him becomes the main antagonist for the remainder of the movie.
Having fulfilled his quest to balance the universe, 2018 Thanos retreats to Titan II to rest from his strenuous mission. After several weeks of the Snap, Thanos used the Infinity Stones to destroy themselves, to prevent anybody from reversing his actions. However, two days later, Thanos is ambushed by the Avengers, who came to bring back the victims of the Snap. Once the Avengers realized they came for nothing, Thor hurled Stormbreaker into Thanos' neck, killing him once and for all. But with no way to undo the Snap, the Avengers decided to live on as survivors of the universe.
During the Time Heist, 2014 Thanos suspects 2023 Nebula of assisting the enemy, whilst lamenting that Ronan's devotion clouds his judgement. He realized what was waiting in the future, so when the Avengers obtained the Infinity Stones and Iron Man forged the Nano Gauntlet, Hulk/Bruce Banner snaps his fingers and life is restored, but not before 2014 Thanos arrives on Earth in 2023 with his entire army. He commands his forces while engaging in several brief skirmishes with his sword, including Captain America, Thor, and Scarlet Witch. He last duels Iron Man, who successfully steals his glove. 2014 Thanos declares that he will destroy the universe and replace it with a new one, but before he can elaborate, Iron Man snaps his fingers while wielding the Infinity Stones. 2014 Thanos watches in horror as his allies all turn to dust, leaving 2014 Ebony Maw for last. 2014 Thanos is the last victim of Iron Man's snap.
At the end of Season 1 finale "The Final Showdown", Thanos is revealed to be Red Skull's master as Red Skull gives him the Tesseract. In the final moments of the episode "The Arsenal", Thanos comes to Earth in search of the Power Stone.
In Season 2, Thanos is the overarching primary antagonist, sharing the role with Ultron and the Squadron Supreme.
In "Thanos Rising", after attacking the headquarters of Uatu, Thanos shoots down an Avengers Quinjet. After falling into a trap of the Avengers, Thanos confronts the Avengers, Thanos wins easily but Arsenal hits him with the power of the Power Stone. However, Thanos reveals that is in possession of the Infinity Gauntlet and takes the stone from Arsenal.
The Avengers manage to belay Thanos, who is defeated when Arsenal unleashes the power absorbed by the stone, blasting Thanos halfway across the galaxy.
At the end of "Widow's Run", after a debacle with Dormammu and Black Widow with the Infinity Stones, Thanos finally returns to Earth at the last minute, and claims the Stones, assembling them into the Infinity Gauntlet. Retreating into space, the Avengers pursue him. In "Thanos Triumphant", Thanos begins to use the Stones to construct a shrine for himself above the Earth, and with a wave of his hand, wipes out dozens of stars. However, the Avengers, using Titan technology, charge towards him. While using Titan battle suits, the Avengers are no match for the Infinity Gauntlet's power. Thanos effortlessly trashes the mechs, and the Avengers take him head-on.
Gallery
Trivia
Although being the main antagonist of Avengers: Infinity War, Kevin Feige described him as essentially being the main character as he will have a major role and it will explain his motivations for his actions.
Actor Damion Poitier portrayed Thanos only in The Avengers. Josh Brolin portrays Thanos in subsequent films via motion-capture and vocal performances.
Thanos's name is derived from Thanatos, the Greek personification of death.
Thanos made an appearance in the video game Fortnite as a playable character for a limited time, part of the movie promotions of Avengers: Infinity War and Avengers: Endgame.
Thanos smiling when advised by the Other that opposing the Avengers would be "to court death" is a reference to the comics where he was in love with a character named Lady Death and wanted to wipe out all life in the universe to woo her.
External links
v - e - d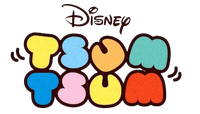 Disney
Mickey Mouse & Friends: Mickey • Minnie • Donald • Daisy • Goofy • Pluto • Chip and Dale • Oswald • Ortensia • Duffy • ShellieMay • Gelatoni • StellaLou • Cookie • Huey, Dewey, and Louie • José Carioca • Panchito Pistoles • Clarabelle Cow • Horace Horsecollar • Max Goof • Clarice • Pete • Scrooge McDuck • Ludwig Von Drake • Dr. Frankenollie • Julius

Pooh and Pals: Pooh • Tigger • Piglet • Eeyore • Rabbit • Owl • Roo • Kanga • Gopher • Christopher Robin • Lumpy
Lilo & Stitch: Stitch • Lilo • Scrump • Pleakley • Jumba • Angel • Leroy • Dr. Hämsterviel • Ugly Duckling • Sparky • 627 • Gigi • Babyfier • Yang • Slushy • Shortstuff • 625 • Amnesio • Dupe • Sample • Clip • Tank • Yin • Hunkahunka • Plasmoid
Silly Symphonies: Donald Duck • Big Bad Wolf • Practical Pig • Fiddler Pig • Fifer Pig • Ugly Duckling
Snow White and the Seven Dwarfs: Snow White • Evil Queen • Doc • Grumpy • Happy • Bashful • Sneezy • Sleepy • Dopey
Pinocchio: Pinocchio • Jiminy Cricket • Figaro • Cleo • Geppetto • Blue Fairy • Honest John and Gideon • Lampwick • Monstro
Fantasia: Mickey • Yen Sid • Chernabog • Hyacinth Hippo • Ben Ali Gator
Dumbo: Dumbo
Bambi: Bambi • Thumper • Miss Bunny • Friend Owl • The Great Prince of the Forest
The Three Caballeros: Gauchito • Burrito
The Adventures of Ichabod and Mr. Toad: Mr. Toad
Cinderella: Cinderella • Jaq and Gus • Prince Charming • Fairy Godmother • Lady Tremaine • Lucifer • Suzy • Perla • Bruno
Alice in Wonderland: Alice • Mad Hatter • March Hare • Dormouse • White Rabbit • Cheshire Cat • Tweedle Dum and Tweedle Dee • Queen of Hearts • King of Hearts • Caterpillar • Dinah • Oysters
Peter Pan: Peter Pan • Tinker Bell • Wendy Darling • John Darling • Michael Darling • Captain Hook • Mr Smee • Nana • Tick Tock • Tiger Lily
Lady and the Tramp: Lady • Tramp • Si and Am • Jock • Trusty • Peg
Sleeping Beauty: Aurora • Phillip • Maleficent • Flora • Fauna • Merryweather • Diablo • Samson • King Stefan • Goon • Owl • Rabbit
Mary Poppins: Mary Poppins • Bert • Penguin Waiter • Carousel Horse
One Hundred and One Dalmatians: Cruella De Vil • Lucky • Patch • Rolly
The Jungle Book: Mowgli • Baloo • Bagheera • Shere Khan • Kaa • King Louie • Hathi, Jr. • Raksha
Pete's Dragon: Elliott
The Fox and the Hound: Tod • Copper
The Aristocats: Marie • Berlioz • Toulouse • Duchess • Thomas O'Malley
The Rescuers: Bernard • Bianca
Oliver & Company: Oliver • Dodger • Tito • Rita • Francis • Einstein
The Little Mermaid: Ariel • Flounder • Sebastian • Eric • Ursula • Triton • Max • Scuttle
Beauty and the Beast: Belle • Beast • Lumière • Cogsworth • Mrs. Potts • Chip • Maurice • Philippe • Gaston • LeFou
Aladdin: Aladdin • Abu • Genie • Jasmine • Jafar • Sultan • Iago • Rajah
The Nightmare Before Christmas: Jack Skellington • Sally • Zero • Lock, Shock, and Barrel • Oogie Boogie • Dr. Finkelstein • Mayor of Halloween Town • Santa Claus
The Lion King: Simba • Nala • Timon • Pumbaa • Zazu • Rafiki • Scar • Ed
Pocahontas: Pocahontas • John Smith • Meeko • Flit • Percy
Hercules: Hercules • Megara • Hades
Mulan: Mulan • Li Shang • Mushu • Fa Zhou • Khan
The Emperor's New Groove: Kuzco • Yzma • Kronk
Mickey, Donald, Goofy: The Three Musketeers: Mickey Mouse • Minnie Mouse • Donald Duck • Goofy
Chicken Little: Chicken Little
The Princess and the Frog: Dr. Facilier
Tangled: Rapunzel • Flynn Rider • Pascal • Maximus • Mother Gothel • Queen Arianna • King Frederic • Cassandra • Fidella • Pub Thug
Wreck-It Ralph: Wreck-It Ralph • Fix-It Felix Jr.
Frozen: Anna • Elsa • Olaf • Kristoff • Sven • Hans • Snowgies
Big Hero 6: Hiro • Baymax • Fred • Wasabi • Honey Lemon • Go Go Tomago • Tadashi Hamada • Yokai • Mochi
Zootopia: Judy Hopps • Nick Wilde • Mayor Lionheart • Flash • Yax • Gazelle • Chief Bogo • Clawhauser • Finnick • Mr. Big • Bellwether • Jerry Jumbeaux Jr.
Moana: Moana • Maui • Pua • Heihei • Tamatoa • Kakamora
Chip 'n Dale Rescue Rangers: Chip • Dale • Gadget • Monterey Jack
Phineas and Ferb: Perry
The Lion Guard: Kion • Ono • Bunga • Beshte • Fuli
DuckTales (2017): Scrooge McDuck • Huey, Dewey, and Louie • Webby Vanderquack
Kingdom Hearts: Sora • Riku • Kairi • Aqua • Xemnas • Ansem, Seeker of Darkness • Ventus • Terra • Chirithy
UniBEARsity: Mocha • Pudding • Whip • Puffy • Mont • Blanc • Souffle • Blue Rose • Charmant • Portiron • Rogue Rose • Fauve • Lucien • Horloge • La Mer • Ma Puce
Sofia the First: Sofia the First
Community content is available under
CC-BY-SA
unless otherwise noted.