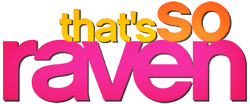 The following is an episode list of the American television sitcom That's So Raven. The series aired on Disney Channel from January 17, 2003 to November 10, 2007, and its second to last episode which aired 7 months after the series finale with 100 episodes produced spanning 4 seasons.
Series overview
Season
Episodes
Originally aired
Season premiere
Season finale
1
21
January 17, 2003
March 5, 2004
2
22
October 3, 2003
September 24, 2004
3
35
October 1, 2004
January 16, 2006
4
22
February 20, 2006
November 10, 2007
Episodes
Season 1 (2003)
No. in Series
No. in Season
Title
Directed by
Written by
Original air date
Production Code
1
1
"Mother Dearest"
Lee Shallat-Chemel
Bob Keyes & Doug Keyes
January 17, 2003
102
Raven's big mouth earns her a parent-teacher conference after school.
2
2
"Party Animal"
Rich Correll
Dava Savel
January 17, 2003
109
Raven worries her constant bickering with Cory will ruin their relationship.
3
3
"Test of Friendship"
Rich Correll
Bob Keyes & Doug Keyes
January 17, 2003
107
Raven gets a vision that Eddie is going to fail his midterm and get kicked off the basketball team.
4
4
"Wake Up Victor"
Ken Ceizler
Susan Sherman & Edward C. Evans
January 17, 2003
119
Victor learns that a local TV show wants him for a segment, and Raven tries to calm his nerves.
5
5
"A Fish Called Raven"
Fred Savage
Dava Savel & Carla Banks Waddles
January 24, 2003
121
After joining the school paper, Raven and Chelsea find themselves against veteran reporter Serena.
6
6
"Smell of Victory"
Lee Shallat-Chemel
Laura Perkins-Brittain
January 31, 2003
101
A vision shows Raven's science partner to be a foul smelling student.
7
7
"Campaign in the Neck"
Sean McNamara
Beth Seriff & Geoff Tarson
February 7, 2003
114
Raven convinces Chelsea to run for student council president, then has a vision of her losing badly!
8
8
"Saving Psychic Raven"
Sean McNamara
Michael Feldman & Jeff Abugov
February 21, 2003
120
Raven bonds with a new group of kids who are psychic like herself, but ends up caught in the middle.
9
9
"The Parties"
Rich Correll
Jeff Abugov & Michael Feldman
February 28, 2003
116
Raven passes out invitations for her first big party to everyone at school.
10
10
"Ye Olde Dating Game"
Matthew Diamond
Michael Feldman
March 28, 2003
113
Raven gets a vision that a cute boy will ask her to be his girlfriend at the school's costume dance.
11
11
"Dissin' Cousins"
Rich Correll
Susan Sherman
April 11, 2003
108
Raven's rich and snooty cousin Andrea comes to visit, leading to a fight between the two girls.
12
12
"Teach Your Children Well"
Tony Singletary
Beth Seriff & Geoff Tarson
May 2, 2003
111
Tanya is hired as a substitute teacher for Raven's English class.
13
13
"Driven to Insanity"
Matthew Diamond
Dava Savel
May 30, 2003
104
Raven disobeys her parents by going on a dinner date with an older boy.
14
14
"A Dog by Any Other Name"
Gerren Keith
Michael Poryes & Susan Sherman
June 20, 2003
103
Chelsea has a crush on a boy named Sam, but she has a hard time keeping a straight face around him because he has the same name as her dog. Raven and Chelsea try to solve the problem by going undercover disguised as boys in gym class in order to brand Sam with a nickname.
15
15
"Saturday Afternoon Fever"
Matthew Diamond
Chip Keyes
July 11, 2003
106
Raven makes an excuse to get out of spending "quality time" with her mom.
16
16
"A Fight at the Opera"
David Kendall
Beth Seriff & Geoff Tarson
August 8, 2003
118
Raven and Chelsea decide to enter Mrs. DePaulo's annual Festival of the Classical Arts.
17
17
"Psychics Wanted"
Sean McNamara
Maria Espada
August 22, 2003
117
Low on funds and hoping to charm a cute sax player with tickets to a jazz concert, Raven gets a job working for "Miss Cassandra's" psychic hotline. Surprised to discover that the whole set-up is a fraud, Chelsea and Eddie hire on, and Raven soon finds herself in the hostess seat as the hotline's spokeswoman, Miss Tallulah. When her crush phones the hotline for advice, Raven finds herself in a position to manipulate him in her direction with her visions. Meanwhile, Tanya and Victor get caught by Cory's elaborate security system when trying to borrow money for pizza.
18
18
"If I Only Had a Job"
Rich Correll
Laura Perkins-Brittain & Carla Banks Waddles
September 12, 2003
110
Raven has a vision of Victor getting fired by his new boss, so she goes down to the restaurant to prevent the vision from coming true. When that fails, she comes back disguised as a famous pop star and throws a loud tantrum in the restaurant, complaining about the poor quality of the food since Victor left.
19
19
"Escape Claus"
Matthew Diamond
Carla Banks Waddles
December 5, 2003
105
Raven gets a vision that she will receive a beautiful necklace for Christmas!
20
20
"Separation Anxiety"
Rich Correll
Dava Savel & Carla Banks Waddle
December 19, 2003
115
When Raven has a vision that her parents are splitting up, she recruits Eddie and Chelsea to help.
21
21
"To See or Not to See"
Rich Correll
Carla Banks Waddles
March 5, 2004
112
Raven causes Eddie and Chelsea great embarrassment when she tells them about her abnormal visions.
Season 2 (2003-2004)
No. in Series
No. in Season
Title
Directed by
Written by
Original air date

Production Code

22
1
"Out of Control"
Gerren Keith
Sarah Jane Cunningham & Suzie V. Freeman
October 3, 2003
203
Raven's vision leads her to believe that Chelsea and Eddie are becoming a couple. Victor is opening his new restaurant and Cory wants to do comedy ventriloquism at the opening.
23
2
"Don't Have a Cow"
Rich Correll
Michael Carrington
October 17, 2003
204
Raven and Chelsea dabble in wishing spells on Halloween and accidentally turn themselves into cows. Cory feels he is old enough to go trick or treating without Victor.
24
3
"Run, Raven, Run"
Rich Correll
Marc Warren
November 14, 2003
202
Raven tries to save Alana (School bully and Raven's nemesis) from danger, but ends up making their relationship worse. Cory and William (Cory's technically savvy best friend) get chicken pox and give it to Victor.
25
4
"Clothes Minded"
Sean McNamara
Edward C. Evans
January 1, 2004
207
Raven protests new school uniforms and ends bonding with Alana. Cory gets a credit card in Lionel (his rat's) name.
26
5
"Four's a Crowd"
Rich Correll
Michael Feldman
January 30, 2004
206
Raven gets a date with Devon but his little sister and Cory have to come along. Victor and Tanya get the house to themselves until Eddie and Chelsea come over.
27
6
"Hearts and Minds"
Rich Correll
Michael Feldman
February 6, 2004
212
Eddie teaches Cory to rap to 'the ladies' so he can get the nerve up to ask Danielle, a cute girl in Cory's class, to be his Valentine.
28
7
"Close Encounters of the Nerd Kind"
John Tracy
Josh Lynn & Danny Warren
March 26, 2004
211
Raven feels bad after telling Devon that she thinks the annual Sci-Fi convention is nerdy only to learn that Devon is one of those "nerds."
29
8
"That's So NOT Raven"
Sean McNamara
Dennis Rinsler
April 9, 2004
201
Raven enters a fashion contest and is told that she can't model her own designs because she doesn't have 'The Look' ... but of course, that doesn't stop her! Cory and William try to raise money for an expensive new video game.
30
9
"Blue in the Face"
Sean McNamara
Maisha Closson
April 16, 2004
208
Raven wants to go to a concert with Devon but she has to pass her science project before her parents will let her go.
31
10
"Spa Day Afternoon"
Carl Lauten
Dava Savel
May 21, 2004
209
Raven decides to go with Tanya for a mother daughter retreat at a health spa, but only because she had a vision that her pop idol, Maisha, was going to be there as well.
32
11
"Leave it to Diva"
Donna Pescow
Marc Warren
May 28, 2004
213
When Raven comes down with a 'psychic cold' she suddenly has the ability to read people's minds and must bite her tongue when Victor's judgmental mom comes to visit.
33
12
"There Goes the Bride"
Erma Elzy-Jones
Sarah Jane Cunningham & Suzie V. Freeman
June 11, 2004
216
Raven learns that Devon is moving away after his dad remarries. She makes a last attempt to talk his dad out of it while he's waiting for his bride at the altar. Also, Cory buys Victor and Tanya a wall-mounted singing chicken for their anniversary.
34
13
"Radio Heads"
Rich Correll
Dennis Rinsler
June 25, 2004
215
Eddie starts a new radio show for the school, but the booth gets too crowded when Senorita Rodriguez makes him team up with Raven.
35
14
"A Goat's Tale"
Debbie Allen
Edward C. Evans
July 2, 2004
217
Eddie decides to get revenge and steal the rival school's goat mascot before the big game, but Chelsea feels sorry for the little fellow and steals it from Eddie in hopes of taking it to a farm and a more dignified life.
36
15
"He's Got the Power"
John Tracy
Dava Savel
July 9, 2004
205
An electrical mishap gives Eddie psychic powers. Victor has '70s night in the restaurant and Cory gets in trouble at school when using '70s slang from a movie.
37
16
"Skunk'd"
Christopher B. Pearman
Sarah Jane Cunningham & Suzie V. Freeman
July 16, 2004
219
Chelsea wants Raven to join her on a camping trip. Raven shows up at the campsite with every home convenience and ruins everything that Chelsea loves about camping. Also, Cory offers to be Eddie's talent manager and books his first paying gig.
38
17
"The Dating Shame"
Sean McNamara
Edward C. Evans & Michael Feldman
July 23, 2004
218
Raven and Chelsea go on a reality dating show. The cute bachelor and the manipulative host soon have Raven and Chelsea willing to endure any humiliation in order to win. Also, Cory tricks his parents and stays home alone without a babysitter.
39
18
"The Road to Audition"
Debbie Allen
Beth Seriff & Geoff Tarson
July 30, 2004
214
Raven has a vision that a scout from "Undercover Superstar" is at her school.
40
19
"The Lying Game"
Rich Correll
Dennis Rinsler & Marc Warren
August 6, 2004
220
Raven and Cory both tell very different versions of an incident at school. The truth lies somewhere in between Cory and Raven's farfetched stories.
41
20
"Numb and Number"
Rondell Sheridan
Michael Feldman & Dava Savel
September 10, 2004
221
Raven reluctantly agrees to take a very nervous Cory to the dentist.
42
21
"My Big Fat Pizza Party"
John Tracy
Michael Carrington
September 17, 2004
210
Raven and Chelsea convince Victor to let them work at The Chill Grill but end up in over their heads after they both overbook too many parties on the same night.
43
22
"Shake, Rattle, and Rae"
Marc Warren
Story by: Lanny Horn

Teleplay by: Sarah Watson & Jason M. Palmer

September 24, 2004
222
To make peace with Alana, Raven invites her to a slumber party. All is well, until Raven gets a vision that there's going to be an earthquake at some point during the night.
Season 3 (2004-2006)
No. in Series
No. in Season
Title
Directed by
Written by
Original air date
Production Code
44
1
"Psychic Eye for the Sloppy Guy"
Rich Correll
Marc Warren
October 1, 2004
301
Raven gives a boy a makeover, then falls for him. Also, Cory & Victor join a father/son juggling group.
45
2
"Stark Raven Mad"
Marc Warren
Sarah Jane Cunningham &
Suzie V. Freeman
October 22, 2004
304
An annoying little girl makes Raven lose it in front of Tyler. Victor and Tanya help Chelsea and Eddie do a science project about sleep deprivation.
46
3
"Opportunity Shocks"
Rich Correll
Dava Savel
November 5, 2004
309
When a billionaire businessman comes to the Chill Grill, Raven, Cory and Victor try to sell him their ideas. Raven tries to hook Sierra up with Stanley to get her out of her hair.
47
4
"Taken to the Cleaners"
Rich Correll
Michael Feldman
November 19, 2004
313
Raven & Tanya try to retrieve a letter never meant to be sent. Stanley beats Cory, Eddie and Victor in ping-pong.
48
5
"Five Finger Discount"
Rich Correll
Dennis Rinsler
December 3, 2004
302
Cory gets pressured into shoplifting by some kids from school. Raven, Eddie and Chelsea win a mystery prize and share it. Also, Tanya takes her first test.
49
6
"Sweeps"
Sean McNamara
Dennis Rinsler
December 11, 2004
311
Raven gets a vision that the Community Theatre play she's producing will bomb.
50
7
"Double Vision"
T'Keyah Crystal Keymáh
Sarah Jane Cunningham & Suzie V. Freeman
December 17, 2004
318
Raven is shocked to find that the boy Chelsea likes is also psychic. Cory makes Cindy his girlfriend but she wants to make it official with a kiss.
51
8
"Bend It Like Baxter"
Rich Correll
Dava Savel
January 7, 2005
315
Raven falls for a jock who mistakes her for the star of the gymnastics team. Cory pretends to need glasses to impress a girl.
52
9
"The Big Buzz"
Eric Dean Seaton
Marc Warren
January 28, 2005
322
Raven seeks help from the Guidance Counselor to deal with coming in second place each year for "Best Dressed."
53
10
"True Colors"
Christopher B. Pearman
Michael Carrington
February 4, 2005
303
Raven faces discrimination when she and Chelsea apply for a job. Cory learns to appreciate Black History Month.
54
11
"Dog Day Aftergroom"
KC Lynn De Stefano
Theresa Akana & Stacee Comage
February 11, 2005
317
When Raven and Eddie get jobs as dog groomers, they mess up a champion dog show. Meanwhile, Victor takes up knitting to relax and Cory tries to profit from it.
55
12
"Royal Treatment"
Christopher B. Pearman
Sarah Jane Cunningham &
Suzie V. Freeman
February 18, 2005
310
Raven befriends an African exchange student who turns out to be a prince. Cory's rat Lionel wins a contest to be on a magazine cover.
56
13
"Art Breaker"
Gregory Hobson
Josh Lynn & Danny Warren
February 25, 2005
308
Raven encourages Chelsea to be artistic then accidentally breaks her sculpture. When sweets are banned at Cory's school, he sells his own homemade soda.
57
14
"Boyz 'N Commotion"
Debbie Allen
Theresa Akana & Stacee Comage
March 11, 2005
306
Raven promises to get Boyz 'N Motion to perform at school. Meanwhile, Cory tries to sell Boyz 'N Motion's personal items on the internet.
58
15
"Gettin' Outta Dodge"
Rich Correll
Edward C. Evans
April 8, 2005
319
When Raven knocks out Bianca in dodgeball, Muffy and Loca start hanging out with her. Also, Cory is annoyed when Larry starts hanging out with Victor.
59
16
"On Top of Old Oakey"
John Tracy
Michael Feldman
April 22, 2005
305
Raven and Eddie think Chelsea's new environmental boyfriend is a phony. Also, Cory picks a girl he has a crush on to be in his new band, even though she can't sing.
60
17
"They Work Hard for His Honey"
Eric Dean Seaton
Edward C. Evans
April 29, 2005
307
Eddie hires Chantel to work with him, Raven, and Chelsea in the student store, then gives her all the easy jobs. Cory fails math so he can be tutored by a cute student teacher.
61
18
"Mind Your Business"
Eric Dean Seaton
Dennis Rinsler
May 13, 2005
327
Raven, Eddie and Chelsea set up competing businesses at school. Also, Cory buys a hot tub, then can't get Victor out of it.
62
19
"Hizzouse Party"
Rich Correll
Michael Carrington
June 13, 2005
312
When Victor and Tanya leave Raven and Cory home alone, they throw a house party to pay for a lamp Raven broke. Victor and Tanya argue in the car over the new Automatic Navigation System.
63
20
"Mismatch Maker"
Fred Savage
Edward C. Evans
June 14, 2005
325
Raven goes in disguise so Eddie will have a date for the Basketball Team Awards dinner. Chantal gets jealous.
64
21
"Chef-Man and Raven"
Rich Correll
Story by: Jim Reynolds
Teleplay by: Lanny Horn & Sarah Watson
June 15, 2005
314
Victor is challenged to a TV cook-off by his cooking school rival. Cory and Tanya put together a new desk.
65
22
"When in Dome"
Marc Warren
Sarah Jane Cunningham & Suzie V. Freeman
June 16, 2005
328
Raven feels left out when Chelsea's friend from Vegetarian Camp pays a visit. Also, Cory thinks Cindy wants to break up so he breaks up with her first.
66
23
"Too Much Pressure"
Rich Correll
Dava Savel
June 17, 2005
323
Raven and Chelsea try to sneak their way into a music video.
67
24
"Extreme Cory"
Rich Correll
Theresa Akana &

Stacee Comage

July 8, 2005
326
Cory wants to join a skateboard crew even though he can't skate.
68
25
"The Grill Next Door"
Sean McNamara
Michael Feldman
July 8, 2005
324
Victor's rival opens a restaurant across from the Chill Grill. Meanwhile, to get Stanley to sing at the Chill Grill, Raven agrees to date him and Cory lets him front his band.
69
26
"Point of No Return"
Sean McNamara
Edward C. Evans
July 23, 2005
330
Raven buys an expensive top to wear one night and return the next day. Also, Cory thinks he's too old to go clothes shopping with Victor.
70
26
"Country Cousins, Parts 1"
Sean McNamara
Dennis Rinsler
July 29, 2005
320
Raven tries to reunite with her country cousins. When Eddie babysits, Cory takes advantage and sneaks out to the mall.
71
26
"Country Cousins, Parts 2"
Sean McNamara
Michael Carrington
July 29, 2005
321
Raven has problems reconnecting with her country cousins. Cory gets angry with Eddie when Eddie refuses to cover for him again.

72

29
"Food for Thought"
Rich Correll
Marc Warren
September 18, 2005
316
Chelsea and Raven fight back when the cafeteria is taken over by an exploitative corporation. Cory hires an assistant to help organize his busy life.

73

30
"Mr. Perfect"
Rich Correll
Michael Carrington
October 7, 2005
329
Raven is afraid her new boyfriend is too perfect. Also, Cory gets Victor into the catering truck business.

74

31
"Goin' Hollywood"
Rich Correll
Dennis Rinsler & Marc Warren
November 4, 2005
333
Cory wins a walk-on role on his favourite sitcom, "Better Days." He wants to be a star like Ally Parker, the star of the show. However, she wants to be a regular kid, like him. When Ally goes to public school for the first time, she finds out it's not as easy she thought it would be. Alyson Stoner ("Mike's Super Short Show," "Cheaper by the Dozen") stars as Ally Parker.

75

32
"Save the Last Dance"
Sean McNamara
Marc Warren
November 25, 2005
334
It's Prom time at Bayside High and Raven's got a dress and a limo, but no guy. She's about to give up on finding a date when she has a vision of herself dancing with a guy. Raven is determined to make her vision come true and sets out on a quest to find her perfect prom date before the big night. Meanwhile Cory's studying genetics at school and is terrified he might inherit The Hairy Baxter Curse from Victor.

76

33
"Cake Fear"
Rondell Sheridan
Theresa Akana &

Stacee Comage

December 16, 2005
332
Raven and Cory are left alone for the weekend with their old babysitter, "Pushover Patterson," who was a constant victim of their practical jokes. Things don't seem quite right with Miss Patterson, and Raven and Cory fear retaliation for past wrong-doings. Mary Gross ("Saturday Night Live") guest stars as Miss Patterson.

77

34
"Vision Impossible"
Marc Warren
David Brookwell & Sean McNamara
January 6, 2006
335
Raven's visions have gone haywire and she decides to call Dr. Sleevemore from the Psychic Institute to see if they can get to the root of the problem.

78

35
"The Four Aces"
Debbie Allen
Michael Feldman
January 16, 2006
331
Raven helps a senior citizen recreate her days as a jazz singer.
Season 4 (2006-2007)
No. in Series
No. in Season
Title
Directed by
Written by
Original air date
Production Code

79

1
"Raven, Sydney and the Man"
Rich Correll
Marc Warren
February 20, 2006
403
Raven tries to help a troubled kid with a flare for comedy. Cory makes himself a "Bro-Mitzvah" in hopes of collecting huge gifts.

80

2
"Pin Pals"
Rich Correll
Dennis Rinsler
February 24, 2006
401
Raven forgets her commitment to bowl with her friends for a chance to meet a famous fashion designer. Cory hires a chef to secretly do his cooking chores.

81

3
"Dues and Don'ts"
Rich Correll
Theresa Akana & Stacee Comage
March 3, 2006
404
Raven brags about her internship then finds out it's not that glamorous. Cory and Eddie argue over a raffle ticket.

82

4
"Unhappy Medium"
Rich Correll
Josh Lynn & Danny Warren
March 17, 2006
407
An actress wants to follow Raven around to see what it's like to be psychic. Cory sells ad space on his body.

83

5
"Adventures in Boss Sitting"
Eric Dean Seaton
Jessica Lopez
March 24, 2006
406
Raven gets a vision that Devon is going to break up with her. She has to deal with stopping this from occurring, while boss sitting her boss, Donna Cabonna, from her broken heart. Eddie and Chelsea try not to think about their overwhelming hunger as they help Raven out. Meanwhile, Cory goes on a date with Brittney, but he realizes he still has feelings for his ex, Cindy.

84

6
"Hook Up My Space"
Rich Correll
Michael Feldman
March 31, 2006
408
Raven goes on a "room makeover" TV show, but Cory gets to do the makeover. Also, Raven's old room becomes the "fitness centre" and Victor and Eddie get competitive about working out.

85

7
"Driving Miss Lazy"
Eric Dean Seaton
Michael Carrington
April 21, 2006
405
Raven's best friend, Eddie, gets his driver's license, and they decide to buy a car together. Raven, and her other friend Chelsea paint the car pink. Eddie takes a drive to the countryside by himself. Sheriff Jefferson arrests Eddie, on suspicion of being the "Pink Bandit", who is responsible for a string of burglaries.

86

8
"Be Prepared"
Debbie Allen
Marc Warren
May 12, 2006
413
Raven designs outfits for Boyz'n Motion for a video promoting Emergency Preparedness.

87

9
"Juicer Consequences"
Rich Correll
Michael Feldman
June 24, 2006
402
Cory deals with a bully who takes people's lunches. Raven fails a magazine quiz on how well she knows her best friend.

88

10
"Sister Act"
Marc Warren
Michael Feldman
July 8, 2006
412
Raven agrees to be Sydney's "big sister" in the community centre pageant.

89

11
"Checkin' Out"
(Part one of "That's So Suite Life of Hannah Montana")
Rich Correll
Story by: Michael Carrington
Teleplay by: Edward C. Evans & Al Sonja L. Rice
July 28, 2006
422
Raven takes on more than she can handle on her first business trip with Donna.

90

12
"Fur Better or Worse"
Eric Dean Seaton
Deborah Swisher
August 5, 2006
410
Chelsea protests when Raven creates a sweater with a real fur collar. Cory, Victor and Eddie go on TV to sell Stanley's gadget to meet girls.

91

13
"Mad Hot Cotillion"
Rich Correll
Michael Carrington
August 12, 2006
415
Cory is asked by the school bully, The Juicer, to help him with a girl he has a crush on. The only problem is The Juicer's crush has a crush on Cory.

92

14
"When 6021 Met 4267"
Eric Dean Seaton
Dennis Rinsler
August 18, 2006
411
Raven meets her perfect match on the internet and it's Eddie! Cory and Stanley try to sneak into Raven's "room-warming" party.

93

15
"Soup to Nuts"
Rich Correll
Story by: Michael Feldman
Teleplay by: Dennis Rinsler & Marc Warren
August 25, 2006
421
Raven pretends to be sick at home to avoid her principal, then envisions herself in various t.v. shows.

94

16
"Members Only"
Rich Correll
Theresa Akana & Stacee Comage
September 15, 2006
414
A cool, new "fraternity" at school thinks Eddie is a real ladies man and offers to make him a member, if he can endure the humiliating tasks they assign him.

95

17
"The Ice Girl Cometh"
Rich Correll
Al Sonja L. Rice
September 22, 2006
409
Raven regrets going on a mother-daughter retreat with Chelsea and her mom. Cory gets Eddie to join his band to audition for a deejay.

96

18
"Rae of Sunshine"
Eric Dean Seaton
Lanny Horn
October 6, 2006
418
Raven volunteers to host the Sunshine Girls for a weekend to help Sydney make friends, but gets more than she bargained for. Cory goes to a hot sneak preview with Eddie and Chelsea.

97

19
"The Dress is Always Greener"
Eric Dean Seaton
Deborah Swisher
November 25, 2006
416
Raven learns that Donna Cabonna's arch rival designer Lora Stelladora moved into the same office building. She is torn when Lora tries to lure Raven away from Donna and her menial intern position for a full time salaried job with Lora. Meanwhile, Cory and Eddie find a potato chip that looks like Abraham Lincoln and seize a money-making opportunity for the public to view this amazing wonder.

98

20
"Teacher's Pet"
Rondell Sheridan
Al Sonja L. Rice
January 15, 2007
417
Raven takes advantage of a new cool teacher at school, then has to scheme to get her job back. Also, the Juicer wants to be the new lead singer of Cory and the Boys.

99

21
"The Way We Were"
Eric Dean Seaton
Story by: Deborah Swisher
Teleplay by: Theresa Akana & Stacee Comage
March 2, 2007
420
Raven throws a surprise birthday party for Eddie and he believes his parents may reconcile. Cory bosses William, Larry and Heimlich in the kitchen.
100
22
"Where There's Smoke"
Eric Dean Seaton
Edward C. Evans
November 10, 2007
419
Raven thinks Cory is smoking cigarettes and takes action to stop him. Meanwhile, Eddie and Chelsea eat Mr. B's special casserole for the Mayor.