"Wow! It's amazing what you can find in the woods."
―The Backson's first lines

The Backson is an imaginary creature created by A.A. Milne as part of the Winnie the Pooh stories and the false main antagonist of Disney's 2011 Winnie the Pooh film.
Background
The Backson was first introduced in The House at Pooh Corner. In the original story "In Which Rabbit has a Busy Day and We Learn What Christopher Robin Does in the Mornings," Rabbit finds a note from Christopher Robin similar to what Pooh finds in the film and asks the others if they have seen a Spotted or Herbaceous Backson until another note from Christopher Robin is found with better spelling. In the film, the others decide to catch the Backson in a large pit, inspired by "In which Piglet Meets a Heffalump."
The Backson was animated by Eric Goldberg for the film, with the song going for a simplistic chalk drawing form.
Personality
According to Owl, the Backson is described as a mean, vicious creature that tries to catch Pooh and his friends in Owl's thoughts and thrives in messiness and chaos, being responsible for all of their misfortunes.
Despite this, the real Backson does not show any vicious personality as he is not seen throughout the film until the post-credits scene where he is getting the bait supposed to lure him to his trap. He is shown in a kind, folksy personality that thrives in generosity and discovery.
Though never stated, it is possible that the Backson desires to make friends and has never experienced friendship and love.
Physical appearance
The Backson is a large purple bull-like monster with red stripes, a blue furry coat, and red hair covering his eyes.
Appearances
One day, Pooh finds a note from Christopher Robin, but he cannot tell what it says. He asks Owl to read it, and Owl comes to the conclusion that Christopher Robin has been kidnapped by a creature called the Backson. Owl says the Backson is a ferocious creature that enjoys torturing others and creating misfortune (scribbling in books, putting holes in socks, messing up houses, etc.) Pooh and his friends decide that they need to save Christopher Robin before it is too late.
Rabbit comes up with a plan to get rid of the Backson: gather materials that the Backson enjoys destroying and use them to lure him into an enormous pit. While Pooh, Piglet, Rabbit, Owl, Kanga, and Roo gather the material and set the trap, Tigger and Eeyore train to battle the Backson if necessary.
Soon enough, Pooh and his friends get trapped in the pit. After getting out, they reunite with Christopher Robin and tell him about the Backson. However, he explains that it was just a misunderstanding: he actually wrote that he had meant to be "back soon."
After the credits finish rolling, there is a short clip that reveals the Backson actually does exist, but he is actually quite friendly. Upon seeing the things that were left out for him, he decides to pick them up and return them to their rightful owner. However, he ends up falling into the pit as originally planned. The Backson calls out for help but decides to just wait until morning. He quips, "I sure hope that fellow will be back soon."
Gallery
Trivia
Despite Owl's thoughts on the Backson, it can be implied that Owl spotted him before and assumed he was a villain, even though he was not for real.
Even though Rabbit often had somewhat antagonistic roles, the Backson is the first main solo villain in the franchise, despite the post-credits scene revealing his true harmless colors. Heffalumps and Woozles and bees are villains in a group.
The Backson may not know what he looks like. This is evident by his comment on the chalkboard of his image that it is a "scary lookin' fella." The reason for this is probably because he does not own a mirror in the woods to see his reflection.
The Backson's phrases and mannerisms are based on his original voice actor Huell Howser.
He was mentioned in Disney Magic Kingdoms.
The Backson was Howser's first and only film role before his death in 2013.
v - e - d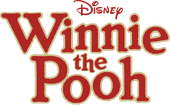 Songs
Movie Songs
Winnie the Pooh and the Honey Tree: "Winnie the Pooh" • "Up, Down, Touch the Ground" • "Rumbly in My Tumbly" • "Little Black Rain Cloud" • "Mind Over Matter"
Winnie the Pooh and the Blustery Day: "A Rather Blustery Day" • "The Wonderful Thing About Tiggers" • "Heffalumps and Woozles" • "Rain, Rain, Rain Came Down, Down, Down" • "Hip-Hip-Hooray!"
Boo to You Too! Winnie the Pooh: "I Am Not Afraid" • "I Wanna Scare Myself"
Pooh's Grand Adventure: The Search for Christopher Robin: "Forever & Ever" • "Adventure is a Wonderful Thing" • "If It Says So" • "Wherever You Are" • "Everything is Right"
The Many Songs of Winnie the Pooh: "It Really Was a Woozle, Yes it Was"
Sing a Song with Pooh Bear: "Kanga Roo Hop" • "You're the One and Only One" • "Harvest What You Grow" • "My Song"
Winnie the Pooh: A Valentine for You: "Girls are Like Boys" • "When the Love Bug Bites" • "Places in the Heart"
Winnie the Pooh: A Very Merry Pooh Year: "Jingle Bells" • "Snow Snows" • "Merry Pooh Year" • "Hunny, Not for Me" • "Auld Lang Syne"
The Tigger Movie: "Someone Like Me" • "Whoop-de-Dooper Bounce" • "Lull-a-Bee" • "Round My Family Tree" • "How to Be a Tigger" • "Your Heart Will Lead You Home"
Piglet's Big Movie: "If I Wasn't So Small" • "A Mother's Intuition" • "With a Few Good Friends" • "Sing-Ho (For the Life of a Bear)" • "The More It Snows (Tiddely-Pom)" • "The More I Look Inside" • "Comforting to Know"
Springtime With Roo: "We're Huntin' Eggs Today" • "Easter Day With You" • "The Way It Must Be Done"
Pooh's Heffalump Movie: "Little Mr. Roo" • "The Horribly Hazardous Heffalumps" • "The Name Game" • "Shoulder to Shoulder" • "In the Name of the Hundred Acre Wood/What Do You Do?"
Pooh's Heffalump Halloween Movie: "Trick 'R Treating With Our Friends" • "Brave Together"
Winnie the Pooh: "The Tummy Song" • "A Very Important Thing to Do" • "The Winner Song" • "The Backson Song" • "It's Gonna Be Great" • "Everything is Honey" • "Pooh's Finale"
Christopher Robin: "Goodbye, Farewell" • "Busy Doing Nothing" • "Christopher Robin"
Television Songs
Welcome to Pooh Corner: "Welcome to Pooh Corner Theme Song" • "Try a Little Something New" • "The Right Side" • "Yes, I Can" • "You're the Only You" • "I Hum to Myself" • "Please and Thank You" • "Responsible Persons" • "Welcome to Pooh Corner Ending Theme"
The New Adventures of Winnie the Pooh: "Pooh Bear" • "'Cause It's Make Believe" • "The Floating Song" • "Nothing's Too Good for a Friend" • "Under the Bed" • "I Don't Have A Name" • "King of the Beasties" • "The End" • "Pirates is What We'll Be" • "Tigger, the Private Ear is Here"
The Book of Pooh: "Everyone Knows He's Winnie the Pooh" • "Goodbye for Now" • "Your Best Wishes" • "On the Double" • "Who is Me" • "Think, Think, Think" • "What Piglets Are" • "I Watch for Signs" • "We're Making a Cake" • "If I Could Be Big" • "Isn't that Funny?" • "Find the X" • "Everyone Wants a Valentine" • "That's What We Do" • "Keep it Simple" • "Have You Got a Book For Me?" • "Give It a Try" • "On Your Way Back Home" • "The Birdbird Song" • "Nightmare Wranglers" • "Carry On" • "What's Your Name, River" • "Where Do Words Go?" • "Under a Spelling Bee's Spell" • "Adventure" • "Mental Altitude" • "I Want to Know Everything Now" • "Happy Tailiversary" • "Get Growin'" • "Tigger's Lullaby" • "Perfect Party" • "If We Were Talkin'" • "Someone New to Meet" • "My Hero" • "I Want To Be Scary" • "Broken Friendships" • "Do the Roo" • "Call Me Buck-a-Roo" • "At Chez Piglet" • "Nothing Ever Happens" • "Too Much Honey" • "Lost in a Book"
My Friends Tigger and Pooh: "A Few Simple Rules" • "Bouncin'" • "The Grass is Greenier" • "The Password Song" • "Underneath the Same Sky" • "One Big Happy Family" • "Think, Think, Think" • "The Question Song" • "Floating in a Cloud" • "Different Can Be Good" • "The Little Things You Do" • "There's a Party" • "No More Fun In the Snow" • "Butterflies" • "What Makes a Pony a Pony" • "When We Work Together" • "Christmas Comes Tomorrow" • "Time to Go (On a Trek Through the Snow)" • "Snowman Song"
Miscellaneous: "Luv-a-bye" • "Playtime Song" • "Learning Song" • "Friendship Song"

Community content is available under
CC-BY-SA
unless otherwise noted.