"The Baker King" is the twenty-first episode of the Disney Junior animated series, Sofia the First. It premiered on November 8, 2013.
Plot
Sofia is awakened by Violet who asks Sofia which dress she would like to wear today. Sofia states her purple dress but when Violet asks which purple dress, since she has a lot of purple dresses, Sofia selects her usual gown and puts it on. Sofia and Violet then begin to talk about the Villager's Ball tomorrow and when Sofia offers to pick out a dress for Violet to wear to the Ball, she is touched but tells the little princess that it's her job to serve her. Later, Sofia joins her family at the breakfast table where Baileywick comes in with a list of things that require King Roland's attention.
Sofia states that her father has a lot of things to do and Amber tells her that it's because he's the King. Everyone agrees to help Roland today: James helps eat his muffin while Amber helps by selecting the cake order for the Villager's Ball: in typical Amber fashion, it is a ridiculously extravagant strawberry cake with chocolate chips and vanilla frosting that's 100 layers tall. Miranda helps by heading to the attic to find decorations for the ball, and Sofia helps her father out by being his right hand girl and helping him with his list: Selecting the new Court Jester, the elf situation, the knighting ceremony, expansion plans for the Enchanted Animal Park, etc. They finish by dinnertime and meet up with Miranda who shows them an elegant if unusual mirror she found. Overwhelmed by the multitude of things he's had to do, and with the promise of an even busier day tomorrow, Roland remarks wistfully about the easier life that being a village baker must be. Sofia notices the mirror sparkling after he wishes this, but thinks she must be seeing things.
The next morning, the sun rises over the castle but Sofia is startled awake by a rooster to find herself in an unfamiliar bedroom, James asleep in the other bed and Amber next to her. She wakes up Amber, who screams loudly in horror when she realises where they are, waking up James and their parents. Trying to take stock of the situation, Roland orders everyone to get dressed while he goes to answer the door. The man who enters startles him by asking him for two loaves of bread, laughing off the notion that they are the royal family rather than simple bakers. Roland realises that his wish must have come true, though doesn't yet know why, and is delighted at the chance to live as a baker rather than as a king. Sofia and Miranda are supportive, though remind him that they used to live in the village and life there isn't any simpler than being king, and James thinks it might be fun but Amber is convinced it will be a disaster. However, James points out that he, Amber and Roland don't know how to bake anything. Sofia and Miranda offer to teach them, but first they will need flour, milk and eggs. The twins' attempts to get eggs and flour don't work out too well, however; Sofia has to direct James towards the chicken coop after chasing the poor hen around the yard, while Amber takes a drop with the sack of flour and gets chased about by the angry hen. Roland tries to get milk from a cow by ordering it to give him milk, which obviously doesn't work, prompting the amused Miranda to step forward with a pail and show him how it's done. Roland's first baking attempt goes awry when he sifts the flour a little too enthusiastically, resulting in the whole room being covered in it, and doesn't improve despite his enthusiasm. Amber is ready to go back to the castle but Roland refuses and voices how simple, easy, and fun he thinks life as a villager is. It soon becomes obvious that all four of them are right: Roland is no less busy than he was when he was King, his attempts at baking are disasters that taste worse than they look. Roland is miserable mostly because he has no idea what he's doing but is too stubborn to admit that he was wrong about a villager's life.
A mother and her two children buy bread before quickly leaving for the playground when Sofia realizes the mom forgot her change. Catching up to them at the playground, the mother explains that her children were in a rush to use the new playground equipment that Roland ordered, and wishes he could see how happy its made the children. This gives Sofia the ideal to show him how much the people of Enchancia need him, and she hurries back to the bakery to have Roland help her make the bread deliveries. When Roland sees how much good he's done as King and how much everyone needs him, Sofia tells him the hard fact about being King: It may be a hard job that's not as simple or as fun as he'd like it to be but someone has to do it and that someone is him. Roland finally realizes that he has been selfish and decides to become King again. Upon remembering the mirror and the sparkle she saw the night before, Sofia realizes it was a magic mirror that grants wishes and when Roland wished he was the baker, it granted it. However, the problem of how they can get back into the castle for the mirror to undo the wish is answered when Baileywick arrives with Amber's 100 layer cake order, leaving very bemused when Roland hugs him. Amber is left chagrined that she inadvertently made a ton of work for her family and apologizes. After much work, they manage to finish the cake; it is so tall the top six layers are knocked off when they take it out the door and James has to restore them with the aid of a rope lift.
The family arrives at the castle with the cake for the Villager's Ball and then head for the mirror. Roland asks the mirror to undo his wish which it does, turning Roland and his family back to their royal selves, much to their delight. Baileywick passes by and is delighted to find them since it means the ball can commence, but there are a million things Roland has to do. Roland enthusiastically takes it up, but also orders Baileywick to have the mirror put back in the attic so it doesn't cause any more trouble. The Royal Family arrive for the ball and Roland tells Sofia he's lucky to have a daughter like her since she's always looking out for him whenever he's a King or a baker. Everyone helps themselves to a taste of the lumpy cake, only to find that it tastes nastier than it looks, prompting Roland to promise that the cake will taste better next year.
Home Video Release
Songs
Cast
Trivia
This is the third episode where Roland sings. the first two were "Baileywick's Day Off" and "Tri-Kingdom Picnic".
This is the first time since Sofia the First: Once Upon a Princess that shows Sofia in her villager's outfit.
This is the first time in the series where King Roland II and Queen Miranda have a larger role than they usually do. The size of their role in this episode is a bit bigger than their role in the film.
This is the first time Princess Amber and Prince James are seen sleeping, and the first time where Queen Miranda is seen in her nightgown.
This is the second time Roland, James, and Miranda have been under the effects of a magic spell. The first time was Sofia the First: Once Upon a Princess.
This is the second episode where we see Amber's hair in a mess, the first was in "Two to Tangu".
As producer of the series, this is Craig Gerber's first episode to voice a character in the series.
Ms. Sarkin, the villager who talks to Roland and Sofia about the new school house, hasn't her voice provider nominated at end credits, even having her own name nominated in the episode.
Sofia's amulet is gone and none of them notice (not even Sofia herself).
Moral: There is no such thing as a problem free-life.
Goofs
Amber introduces the spoon several times into the cut orange, which stays the same throughout the breakfast scene.
While selecting the new Court Jester, Sofia holds a cup of tea offered by one of the candidates. But the cup mysteriously disappears while Sofia ends to announce to King Roland which candidate she chose.
One of Roland's portrait as a King remains in the castle while Roland comes back as a baker.
Gallery
v - e - d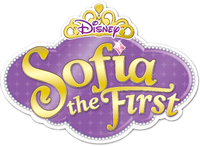 Characters
Princess Sofia • Queen Miranda • King Roland II • Prince James • Princess Amber • Princess Hildegard • Cedric the Sorcerer • Wormwood • Baileywick • Robin • Mia • Clover • Whatnaught • Goodwyn the Great • Winifred the Wise • Jade • Ruby Hanshaw • Princess Clio • Prince Zandar • Princess Jun • Prince Hugo • Minimus • Princess Vivian • Crackle • King Marcus and Queen Cecily • Trolls• Lucinda • Prince Jin • Magic Carpet • Jasper • Prince Khalid • Meg and Peg • Madam Ubetcha • Prince Desmond • Miss Nettle • Sir Gillium • Professor Popov • Helen Hanshaw • Oona • Queen Emmaline • Cora • Plank • Aunt Tilly • Wilbur the Wombeast • Sven • Emperor Quon • Empress Lin-Lin • Rex • Prince Axel • King Garrick • Electra • Vaughan and Vance • Marla • Sir Bartleby • Sir Maxwell • Sir Finnegan • Gwen • Chef Andre • Sofia the Worst • Lady Joy • Lord Gilbert • Wu-Chang • Jade Jaguar • Sir Dax • Boo • Princess Lani • Mamanu • Kamea and Halia • Praline • Freedo • Princess Zooey • Princess Astrid • Slickwell • Greylock the Grand • Princess Ivy • Dragons of Enchancia • Winter • Whiskers • Glacia the Ice Witch • Elliot, Amy, and Kurt • Tizzy • Master Erwin • Bryce Twigley • Button, Benngee, and Brody • Mossy • Carol of the Arrow • Jane • Princess Kari • Miss Elodie • Fluke • Slim • Shelly • Flip • Mantacorn • Onyx and Opal • Wendell Fidget • Mrs. Fidget • Saffron • Muck, Gunk, and Grime • Spruce • Ballerina • Mazzimo • Prince Roderick • Gavin • Kazeem • Sergeant Fizz • King Habib and Queen Farnaz • Chief Gnuckles • Flinch • Grotta • Elfonso • Elfred • Milo the Snake • King Henrik • Cordelia the Conjuror • Calista • Morgana • Crispy • Barley • Sassofras • Professor Zacharias Fleeber • Grand Mum • Gemina and Argus • Count Barnstorm • Sir Oliver • Sir Jaxon • Willawing • Kai • Princess Charlotte • Morris • Zinessa • King Philip and Queen Everly • Lily • Indigo • Marty and Maple • Mandy • Grimtrix • Wriggley, Pumpkin, and Chester • Skye • Piccolo • Baron Von Rocha • Professor Pecullian • Sea Monsters • Malachite and Fig • Omar • Prisma • Azurine • Orion • Vega • Chrysta • Sizzle • Cinder • Singe • Mare of the Mist • King Roland I • Roma • Giggling Goblin • Captain Quivers • Twitch • Vor • Nerissa


Elena of Avalor: Princess Elena • Princess Isabel • Francisco • Luisa • Shuriki • Alacazar • Zuzo • Mateo • Migs, Luna, and Skylar • Rafa • Chancellor Esteban • Armando • King Raul and Queen Lucia • Naomi Turner
Guest Characters: Flora, Fauna, and Merryweather • Cinderella • Jasmine • Magic Carpet • Belle • Ariel • Aurora • Snow White • Mulan • Rapunzel • Tiana • Merida • Olaf • Merlin • Archimedes