"That buzzing noise means something, and the only reason for making a buzzing noise that I know of is because you're a bee. And the only reason for being a bee is to make honey. And the only reason for making honey is so I can eat it."

Bees are recurring antagonists to Winnie the Pooh, first seen in The Many Adventures of Winnie the Pooh.
Background
Bees are flying insects closely related to wasps and ants, known for their role in pollination and, in the case of the best-known bee species, the western honey bee, for producing honey and beeswax. Many species sting when provoked as a means of self-defense. Most species sting if provoked. In Disney media, Honeybees often antagonize Donald Duck or Winnie the Pooh or any other character who disturbs them and/or tries to steal their honey. Despite being enemies of Pooh and his friends, they are generally more neutral characters, attacking only because their honey is being stolen.
Appearances
Pooh is all out of honey and thinks of the idea to steal some from the bees. He covers himself up in mud to disguise himself as a little black rain cloud and uses a balloon and with the aid of Christopher Robin, the plan is in motion. Once Pooh gets to the hole at the top of the honey tree, he tries to put his paw in the honey, but one bee pops out the tree and Pooh thinks they are suspecting he is after their honey. Pooh then sticks his paw in the hole to grab some honey but doesn't notice the bees stuck on his honey-covered paw (one quickly escaped and warned his allies to prepare for attack) and unknowingly eats them. The bees buzz in Pooh's mouth and he quickly spits them out of his mouth. After Pooh spits out a few more bees from his left ear, he kicks one bee (the queen bee) with his muddy foot, sending it into the mud below. The bees then attack and battle Pooh (as his disguise wears off), and that (queen) bee from the mud, angry at Pooh (noticing he is actually a bear), flies back up and stings his bottom as revenge, forcing Pooh to swing back and get his bottom stuck in the bee's tree, much to the queen bee's laughter. The bees powerfully shoot Pooh out of their hole like a cork from a soda bottle and the balloon he held onto lets go of its string, sending Pooh flying on the balloon while the bees chase after him in hot pursuit. After the balloon finally runs out of air, Pooh falls back down to the ground (and Christopher Robin catches him), but a massive swarm of bees flies out of the hive to attack them even more, causing Christopher Robin and Pooh to run away and jump into a mud puddle to lose them.
They are last seen when Pooh is sent flying out of Rabbit's hole (which he was stuck in) and into a tree. The impact sends an enormous group of them flying out of it and away out of being startled. It is unknown if they are the same ones in the honey tree that Pooh was trying to get some from.
The bees are recurring enemies in the show often seeming like army troops and are on a constant lookout for their foe Winnie the Pooh. Most episodes depict a more cartoonish version of them in contrast to their more realistic forms in their film appearances.
Pooh is searching for Tigger's family but becomes distracted by the delicious scent of honey. The bees are suspicious of him and sting him on the hand when he tries to steal their honey but he sings them a lullaby which eventually puts them to sleep, allowing him to take some until they are accidentally awakened and chase him, Piglet and Eeyore.
Pooh and his friends are working to obtain honey from their enemies. The bees become aware and begin to attack them. Rabbit tries to lullaby the bees by playing the violin, but the bees don't like the loud noise and steal the violin from him. Piglet bravely takes a decoy hive and traps them inside it. Eventually, they free themselves and attack the group once again. They hide inside Piglet's home but are able to sting Eeyore.
The bees are enemies featured in their world 100 Acre Wood.
The bees first appeared in Kingdom Hearts in Pooh's Hunny Hunt where they are trying to pop Winnie the Pooh's balloon to prevent him from getting their honey.
The bees appear in the Hundred Acre Wood Command Board whenever the Hunny Hunt bonus is triggered. Several honeypots appear across the board, with bees hovering around some of them. The pots with bees take points away from the player. If the main player triggers Hunny Hunt, it is a 100% guarantee that a pot with bees will fall directly on them. However, if a computer-controlled opponent triggers it, a pot without bees will fall on them.
The bees appear again in Kingdom Hearts Re:Chain of Memories, where they are featured in various mini-games in the 100 Acre Wood section in Castle Oblivion.
In Kingdom Hearts II, the bees appear in Tram Common in Twilight Town in a small enclosure guarded by a middle-aged lady who seems to be quite frustrated with the insects. They only sting Sora or Roxas, causing very little damage. More of these bees can be exterminated in a mini-game called Bumble Buster - the less time is taken to get rid of them, the more Munny Roxas gets.
Their other appearance is in the Hundred Acre Wood is in the Spooky Cave, where they scare Tigger, Piglet, Roo, and Eeyore while Sora is trying to help the gang find a missing Pooh.
Trivia
Gallery
v - e - d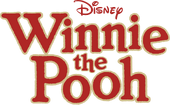 Songs
Movie Songs
Winnie the Pooh and the Honey Tree: "Winnie the Pooh" • "Up, Down, Touch the Ground" • "Rumbly in My Tumbly" • "Little Black Rain Cloud" • "Mind Over Matter"
Winnie the Pooh and the Blustery Day: "A Rather Blustery Day" • "The Wonderful Thing About Tiggers" • "Heffalumps and Woozles" • "Rain, Rain, Rain Came Down, Down, Down" • "Hip-Hip-Hooray!"
Boo to You Too! Winnie the Pooh: "I Am Not Afraid" • "I Wanna Scare Myself"
Pooh's Grand Adventure: The Search for Christopher Robin: "Forever & Ever" • "Adventure is a Wonderful Thing" • "If It Says So" • "Wherever You Are" • "Everything is Right"
A Winnie the Pooh Thanksgiving: "Hooray, Hooray!" • "Berrily We Roll Along" • "Our Thanksgiving Day" •
Winnie the Pooh: Seasons of Giving: "Seasons of Giving"
The Many Songs of Winnie the Pooh: "It Really Was a Woozle, Yes it Was"
Sing a Song with Pooh Bear: "Kanga Roo Hop" • "Harvest What You Grow" • "My Song"
Winnie the Pooh: A Valentine for You: "Girls are Like Boys" • "When the Love Bug Bites" • "Places in the Heart"
Winnie the Pooh: A Very Merry Pooh Year: "Jingle Bells" • "Snow Snows" • "Happy Pooh Year" • "Hunny, No Not For Me" • "Auld Lang Syne"
The Tigger Movie: "Someone Like Me" • "Whoop-de-Dooper Bounce" • "Lull-a-Bee" • "Round My Family Tree" • "How to Be a Tigger" • "Your Heart Will Lead You Home"
Piglet's Big Movie: "If I Wasn't So Small" • "A Mother's Intuition" • "With a Few Good Friends" • "Sing-Ho (For the Life of a Bear)" • "The More It Snows (Tiddely-Pom)" • "The More I Look Inside" • "Comforting to Know"
Springtime With Roo: "We're Huntin' Eggs Today" • "Sniffley Sniff" • "Easter Day With You" • "The Way It Must Be Done"
Pooh's Heffalump Movie: "Little Mr. Roo" • "The Horribly Hazardous Heffalumps" • "The Name Game" • "Shoulder to Shoulder" • "In the Name of the Hundred Acre Wood/What Do You Do?"
Pooh's Heffalump Halloween Movie: "Trick 'R Treating With Our Friends" • "Brave Together"
Winnie the Pooh: "The Tummy Song" • "A Very Important Thing to Do" • "The Winner Song" • "The Backson Song" • "It's Gonna Be Great" • "Everything is Honey" • "Pooh's Finale"
Christopher Robin: "Goodbye, Farewell" • "Busy Doing Nothing" • "Christopher Robin"
Television Songs
Welcome to Pooh Corner: "Welcome to Pooh Corner Theme Song" • "Try a Little Something New" • "The Right Side" • "Yes, I Can" • "You're the Only You" • "I Hum to Myself" • "Please and Thank You" • "Responsible Persons" • "You're the One and Only One" • "Welcome to Pooh Corner Ending Theme"
The New Adventures of Winnie the Pooh: "Pooh Bear" • "'Cause It's Make Believe" • "The Floating Song" • "Nothing's Too Good for a Friend" • "Under the Bed" • "I Don't Have A Name" • "King of the Beasties" • "The End" • "Pirates is What We'll Be" • "Tigger the Private Ear is Here"
The Book of Pooh: "Everyone Knows He's Winnie the Pooh" • "Goodbye for Now" • "Your Best Wishes" • "On the Double" • "Who is Me" • "Think, Think, Think" • "What Piglets Are" • "I Watch for Signs" • "We're Making a Cake" • "If I Could Be Big" • "Isn't That Funny?" • "Everyone Wants a Valentine" • "That's What We Do" • "Keep it Simple" • "Have You Got a Book For Me?" • "Give It a Try" • "On Your Way Back Home" • "The Birdbird Song" • "Nightmare Wranglers" • "Carry On" • "What's Your Name, River" • "Where Do Words Go?" • "Under a Spelling Bee's Spell" • "Adventure" • "Mental Altitude" • "I Want to Know Everything Now" • "Happy Tailiversary" • "Get Growin'" • "Tigger's Lullaby" • "Perfect Party" • "If We Were Talkin'" • "Someone New to Meet" • "My Hero" • "Broken Friendships" • "Do the Roo" • "Call Me Buck-a-Roo" • "At Chez Piglet" • "Nothing Ever Happens" • "Too Much Honey" • "Lost in a Book"
My Friends Tigger and Pooh: "A Few Simple Rules" • "Bouncin'" • "The Grass is Greenier" • "The Password Song" • "Underneath the Same Sky" • "One Big Happy Family" • "Think, Think, Think" • "The Question Song" • "Floating in a Cloud" • "Different Can Be Good" • "The Little Things You Do" • "There's a Party" • "No More Fun In the Snow" • "Butterflies" • "What Makes a Pony a Pony" • "When We Work Together" • "Christmas Comes Tomorrow" • "Time to Go (On a Trek Through the Snow)" • "Snowman Song"
Miscellaneous: "Luv-a-bye" • "Playtime Song" • "Learning Song" • "Friendship Song" • "Snug as a Bear Can Be" • "The Scrapbook Song"

v - e - d
Characters
Main Characters: Sora • Riku • Kairi • King Mickey • Donald Duck • Goofy • Roxas • Axel/Lea • Naminé • Xion • Aqua • Terra • Ventus


Villains: Xehanort • Ansem • Xemnas • Maleficent • Pete • Vanitas • Xigbar/Braig • Xaldin • Vexen • Lexaeus • Zexion • Saïx/Isa • Demyx • Luxord • Marluxia • Larxene • Terra-Xehanort • Young Xehanort • Xehanort's Guardian
Other Characters: Jiminy Cricket • Ansem the Wise/DiZ • Yen Sid • Master Eraqus • Dilan • Even • Aeleus • Ienzo • Lingering Will • Hayner • Pence • Olette • Kairi's Grandma • Riku Replica • Jiminy's Journal • Foretellers • Master of Masters • Luxu • Ephemer • Skuld • Chirithy • Lauriam • Elrena
Original Monsters: Heartless • Nobodies • Unversed • Dream Eater
Disney Characters introduced in Kingdom Hearts: Queen Minnie • Daisy Duck • Pluto • Chip and Dale • Huey, Dewey, and Louie • Magic Brooms • Alice • White Rabbit • Doorknob • Cheshire Cat • Queen of Hearts • Card Soldiers • Tarzan • Jane Porter • Clayton • Terk • Kerchak • Kala • Sabor • Hercules • Philoctetes • Hades • Cerberus • Rock Titan • Ice Titan • Aladdin • Abu • Jasmine • Genie • Carpet • Jafar • Iago • Peddler • Cave of Wonders • Pinocchio • Geppetto • Monstro • Cleo • Ariel • Flounder • Sebastian • Ursula • King Triton• Flotsam and Jetsam • Glut • Jack Skellington • Zero • Sally • Oogie Boogie • Lock, Shock, and Barrel • Dr. Finkelstein • Mayor of Halloween Town • Peter Pan • Tinker Bell • Captain Hook • Mr. Smee • Wendy • Crocodile • Merlin • Winnie the Pooh • Tigger • Piglet • Eeyore • Rabbit • Owl • Roo • Bees • Beast • Belle • Snow White • Cinderella • Fairy Godmother • Aurora • Pongo • Perdita • Dalmatian Puppies • Simba • Mushu • Dumbo • Bambi • Chernabog
Disney Characters introduced in Kingdom Hearts II: Flora, Fauna, and Merryweather • Maleficent's Raven • Scrooge McDuck • Mulan • Li Shang • Shan Yu • Hayabusa • Yao, Ling, and Chien Po • The Emperor • Lumiere • Cogsworth • Mrs Potts • Chip • Wardrobe • Pegasus • Megara • Pain and Panic • Hydra • Horace Horsecollar • Clarabelle Cow • Clara Cluck • Jack Sparrow • Elizabeth Swann • Will Turner • Captain Barbossa • Bo'sun • Jacoby • Twigg • Cursed Crew • Prince Eric • Attina • Andrina • Santa Claus • Skeletal Reindeer • Timon • Pumbaa • Nala • Rafiki • Scar • Shenzi, Banzai, and Ed • Mufasa • Kiara • Pridelanders • Hyenas • Tron • Master Control Program • Commander Sark • Kanga • Gopher • Stitch • Chicken Little
Disney Characters introduced in Birth by Sleep: Prince Phillip • Maleficent's Goons • Doc • Grumpy • Happy • Sleepy • Bashful • Sneezy • Dopey • The Prince • Evil Queen • Magic Mirror • Prince Charming • Jaq • Lady Tremaine • Anastasia • Drizella • Lucifer • Grand Duke • Grand Councilwoman • Captain Gantu • Jumba • Experiment 221 • Lost Boys
Disney Characters introduced in Dream Drop Distance: Quasimodo • Esmeralda • Phoebus • Judge Claude Frollo • Victor, Hugo, and Laverne • Kevin Flynn • Sam Flynn • Quorra • CLU • Rinzler • Black Guards • Blue Fairy • Beagle Boys • Chernabog's Minions • Julius
Disney Characters introduced in Kingdom Hearts χ: Mad Hatter • March Hare • Razoul • Royal Guards • Maurice • Gaston
Disney Characters introduced in Kingdom Hearts Union χ: Sultan • Samson • Vanellope von Schweetz • Fix-It Felix Jr. • Sergeant Calhoun • King Candy • Sour Bill • Cy-Bugs • Hero's Duty Troops
Disney Characters introduced in Kingdom Hearts III: Zeus • Apollo • Athena • Hermes • Lava Titan • Tornado Titan • Little Chef • Woody • Buzz Lightyear • Rex • Hamm • Sarge • Green Army Men • Little Green Men • Rapunzel • Flynn Rider • Pascal • Maximus • Mother Gothel • Sulley • Mike Wazowski • Boo • Randall Boggs • Child Detection Agency • Trailer Son and Mom • Elsa • Anna • Kristoff • Olaf • Sven • Marshmallow • Hans • Mr. Gibbs • Tia Dalma • Davy Jones • Kraken • Cutler Beckett • Baymax • Hiro Hamada • Go Go Tomago • Honey Lemon • Fred • Wasabi • Lumpy • Wreck-It Ralph
Disney Characters introduced in Kingdom Hearts Dark Road: Tweedledee and Tweedledum
Disney Characters introduced in the manga: Caterpillar • Chi-Fu
Square Enix Characters: Leon • Cloud • Moogle • Others