"The Big Sleepover" is the second episode of the Disney Junior animated series, Sofia the First. It premiered on January 18, 2013.
Plot
Sofia is going to have her first Royal Slumber Party. Amber brings her to the castle's observatory, where everyone will be sleeping that night, and tells her the most important part of a Royal Slumber Party is the guests. She invited Princess Hildegard and Princess Clio, the most popular Princesses at Royal Prep, while Sofia invited her friends Ruby and Jade. Amber is shocked that Sofia would invite village girls, but Sofia tells her that Ruby and Jade are really fun to be with. Down in his lair, Cedric is visited by King Roland and Queen Miranda and is asked to put on a magic show for the girls at their party. Disgusted at having to do such a thing, he decides to use this opportunity to steal Sofia's amulet by performing a magic trick with his puppets that will make the amulet disappear right into his hands.
Amber's guests Hildegard and Clio are the first to arrive at the castle and, much to their annoyance, Sofia's guests arrive soon after. When Hildegard asks if those "village girls" are coming to their party, Amber states that Sofia invited them, causing Hildeguard and Clio to turn and glare at her. Sofia promises that they'll see that Ruby and Jade are the best. After changing into their PJs, Ruby and Jade do a goofy dance while wearing pine cones in their hair and rapping. The Princess trio are astonished but Sofia likes what they're doing so much that she runs over and joins in. Appalled, Amber, Hildegard and Clio pull Sofia aside and tell her that at a perfect slumber party, everyone has to fit in. But Sofia disagrees saying that the point is to have fun and she will show them that Ruby and Jade can fit in, though the princesses are unconvinced.
Sofia gives her friends Royal Makeovers to make them look like princesses, but they still don't really act like princesses. While painting fans, Ruby paints a smiley face on hers instead of roses like she's expected to, then Jade knocks over a display of the Solar System while playing pin-the-tail-on-the-unicorn. Before Amber can scold Sofia again for her friends' behavior, it's time for Cedric's magic show, and Sofia doesn't see how Ruby and Jade could cause trouble when all they have to do is sit and watch.
Cedric's plan to steal Sofia's amulet does not work since Ruby and Jade keep interrupting his act. James enters the room and the two of them knock over the chocolate milk fountain in their rush to go over to him, getting chocolate milk all over themselves and a small amount on Amber's gown, which she throws a temper tantrum over. While Sofia's friends are getting cleaned up and Amber and her friends leave to go to the ballroom, Sofia sadly tells James that Ruby and Jade are ruining the party and doing everything wrong, according to Amber and the princesses anyway, but James says it shouldn't matter what they think.
Sofia gently tells her friends to act more like the Princesses and they promise to, but they are no longer having fun and end up just sitting and watching the others dance. Eventually, they decide to just go home and Sofia only makes things worse when she says they were being embarrassing, to which a hurt Jade angrily responds by telling her off and saying that maybe they shouldn't be friends anymore and storms off with Ruby. The Princess trio couldn't care less that they're leaving but Sofia feels guilty for making them feel bad and goes after them, determined to apologize and set things right, but finds them already gone. Sofia is visited by her mother and tells her about failing to make her friends more like princesses, but her mother says that perhaps Sofia should be more of a princess herself, by not trying to change her friends regardless of the opinions of others.
Sofia rushes to catch up with Ruby and Jade as they are leaving. She apologizes and says they can have their own slumber party with just the three of them. Amber and the princesses hear them having fun and go down to see them. Amber admits things aren't as fun without Sofia and her friends, and soon the whole group is partying together again.
Songs
Cast
Trivia
During the magic show, Clio, Hildegard, Jade and Ruby meet Cedric for the first time in the series.
This is so far the only episode that shows Hildegard and Clio wearing jewel tiaras.
This is the second time Sofia gets into an argument with someone because of her open-minded and kind-hearted nature. The first time was with Amber and Hugo in "Just One of the Princes".
This is Cedric's second appearance in the series. His first was in Once Upon a Princess.
Had Sofia's amulet been stolen by Cedric, then this would've triggered the amulet's safeguard, which would repeatedly curse the thief until the amulet is returned to its chosen bearer.
Moral: Like people for who they are and treat them with kindness.
Gallery
v - e - d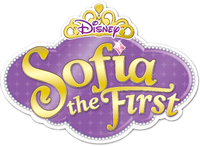 Characters
Princess Sofia • Queen Miranda • King Roland II • Prince James • Princess Amber • Princess Hildegard • Cedric the Sorcerer • Wormwood • Baileywick • Robin • Mia • Clover • Whatnaught • Goodwyn the Great • Winifred the Wise • Jade • Ruby Hanshaw • Princess Clio • Prince Zandar • Princess Jun • Prince Hugo • Minimus • Princess Vivian • Crackle • King Marcus and Queen Cecily • Trolls• Lucinda • Prince Jin • Magic Carpet • Jasper • Prince Khalid • Meg and Peg • Madam Ubetcha • Prince Desmond • Miss Nettle • Sir Gillium • Professor Popov • Helen Hanshaw • Oona • Queen Emmaline • Cora • Plank • Aunt Tilly • Wilbur the Wombeast • Sven • Emperor Quon • Empress Lin-Lin • Rex • Prince Axel • King Garrick • Electra • Vaughan and Vance • Marla • Sir Bartleby • Sir Maxwell • Sir Finnegan • Gwen • Chef Andre • Sofia the Worst • Lady Joy • Lord Gilbert • Wu-Chang • Jade Jaguar • Sir Dax • Boo • Princess Lani • Mamanu • Kamea and Halia • Praline • Freedo • Princess Zooey • Princess Astrid • Slickwell • Greylock the Grand • Princess Ivy • Dragons of Enchancia • Winter • Whiskers • Glacia the Ice Witch • Elliot, Amy, and Kurt • Tizzy • Master Erwin • Bryce Twigley • Button, Benngee, and Brody • Mossy • Carol of the Arrow • Jane • Princess Kari • Miss Elodie • Fluke • Slim • Shelly • Flip • Mantacorn • Onyx and Opal • Wendell Fidget • Mrs. Fidget • Saffron • Muck, Gunk, and Grime • Spruce • Ballerina • Mazzimo • Prince Roderick • Gavin • Kazeem • Sergeant Fizz • King Habib and Queen Farnaz • Chief Gnuckles • Flinch • Grotta • Elfonso • Elfred • Milo the Snake • King Henrik • Cordelia the Conjuror • Calista • Morgana • Crispy • Barley • Sassofras • Professor Zacharias Fleeber • Grand Mum • Gemina and Argus • Count Barnstorm • Sir Oliver • Sir Jaxon • Willawing • Kai • Princess Charlotte • Morris • Zinessa • King Philip and Queen Everly • Lily • Indigo • Marty and Maple • Mandy • Grimtrix • Wriggley, Pumpkin, and Chester • Skye • Piccolo • Baron Von Rocha • Professor Pecullian • Sea Monsters • Malachite and Fig • Omar • Prisma • Azurine • Orion • Vega • Chrysta • Sizzle • Cinder • Singe • Mare of the Mist • King Roland I • Roma • Giggling Goblin • Captain Quivers • Twitch • Vor • Nerissa


Elena of Avalor: Princess Elena • Princess Isabel • Francisco • Luisa • Shuriki • Alacazar • Zuzo • Mateo • Migs, Luna, and Skylar • Rafa • Chancellor Esteban • Armando • King Raul and Queen Lucia • Naomi Turner
Guest Characters: Flora, Fauna, and Merryweather • Cinderella • Jasmine • Magic Carpet • Belle • Ariel • Aurora • Snow White • Mulan • Rapunzel • Tiana • Merida • Olaf • Merlin • Archimedes