"The Birthday Wish" is the one hundred and second episode of the Disney Junior animated series Sofia the First. It premiered on January 5, 2018, and is the nineteenth episode in the fourth season.
Plot
On a bright sunny morning, Princess Sofia is woken up by Clover, who wishes her a Happy Birthday and presents her with a Propeller Plum for her birthday breakfast. Baileywick comes in with a new dress for Sofia to wear at the birthday party. Clover tells Sofia it is going to be a great day. Not only will she be having a party with all her friends and get a lot of gifts, she and her father will also lead the dancing. However, the good morning spirit is ruined when Clover accidentally gets plum juice on Sofia's new dress. Her animal friends try to get the stain off, but end up tearing part of her dress. While Clover still believes her birthday will still be great, Sofia now has doubts. Sofia is later greeted by Ruby and Jade, who showed up early to help set up the party. As a surprise, they put Sofia's face on all the balloons and party hats. Vivian and Crackle have also come early to help set up the party too. Suddenly, due to her hiccups, Crackle accidentally lets out a burst of fire that pops all the balloons. Sofia remains assured that everything is going to be great, but the morning continues to go bad. Amber is annoyed because James stuck his finger in the cake, and James' present to Sofia, an enchanted flying toy carriage, gets loose the moment he launches it. So far, everything on Sofia's birthday is going wrong. Miranda and Roland assure Sofia that she is just having a bad start and that things will turn around.
During the party, things start going right, which makes up for all the early mishaps. Crackle even gets cured of her hiccups. However, things go wrong once again. James' gift, chased by Rex, collides into Crackle and they crash into the birthday cake and party hats. Roland and Sofia try to salvage what is left of the party by having their Father-Daughter Dance, but the floor is a mess. Sofia's birthday party is ruined. Tizzy arrives late at the party, which is now over. She notices Sofia looking very upset about her birthday not turning out the way she hoped. She wishes on a birthday candle to relive her birthday so she can make it a happy one. Feeling sorry for Sofia, Tizzy grants her wish. The next day, Sofia is shocked beyond belief to discover that it is her birthday again. Sofia is at first confused until Tizzy shows up reveals that she granted her wish. Much to Sofia's joy, she decides to take this opportunity to have a happier birthday than before. She manages to keep her dress from getting ruined. However, at the party, Crackle again pops the balloons due to her hiccups, only for one to be saved. Sofia also stops James from flying her toy carriage by putting it under a tray cover. Despite confusing her family and friends with her displays of foresight, Sofia is having a much happier birthday this time. However, when they get to the Father-Daughter Dance, Roland accidentally tears Sofia's dress. Things get worse when James sends the toy carriage flying. Rex goes after it and trashes everything again. Despite having another ruined birthday, Sofia is just thankful that it is over.
The next day, however, Sofia is shocked to discover that it is her birthday again. She calls out for Tizzy, who is also confused but reveals that she didn't pay much attention to her spellbook before casting the spell. Sofia gives Tizzy an angry glare for casting the spell without knowing its details, which gets the latter to read it in the book. The spellbook says that Sofia will keep reliving her birthday until she has a truly happy one. Sofia resolves to make her birthday trouble-free to break the spell. After reliving her birthday thirty-seven times, a tired and exhausted Sofia finally keeps everything from going wrong and is confident the spell is broken. However, Sofia discovers the next day she is going to relive her birthday for the thirty-eighth time, as trouble-free is not the same as truly happy. She is ready to call it quits, but Clover tells her she needs to look on the bright side. Once again, Clover stains Sofia's dress with Propeller Plum juice. Instead of being upset, she sees a bright side to this. She has Clover bring in more plums and splats her dress with more juice until it is covered in polka-dots. Sofia then shows up at the party in her new and improved dress. When Rex trashes everything, Sofia makes no big deal of it. She knows that despite any mishaps she will have a great birthday because she has all her friends and family to celebrate it with her. The next day, Sofia learns that, because she finally had fun on her birthday, she had a truly happy birthday and broke the spell. Clover notes it is raining, but Sofia tells him they just have to look on the bright side.
Cast
Songs
Trivia
Tizzy makes her second appearance in this episode, followed by "In a Tizzy".
According to Craig Gerber, this episode was originally planned premiere before "Too Cute to Spook", but for some unknown reason, it was held back until January 5, 2018.
When Sofia kicks a ball away from her birthday cake, Aunt Tilly's apple pie from "Great Aunt-Venture" can be seen next to it.
This episode takes place between "The Mystic Isles" and "The Princess and Protector".[1] That is why Sofia's Enchantlet does not appear in this episode.
This episode is similar to the first Mickey's Once Upon a Christmas segment, Donald Duck Stuck On Christmas, where Donald's nephews wished that it could be Christmas everyday.
This episode is a nod to the 1993 Bill Murray comedy Groundhog Day.
During the song, "Gonna Be Great", outfits from previous episodes can be seen in Sofia's wardrobe:
Moral: Always look on the bright side.
Goofs
There are two King Henriks within the group of guests arriving to the first of Sofia's thirty-eight birthday parties.
During the end credits, Jennifer Hale is credited for voicing Cinderella instead of Madame Collette.
As Sofia makes her wish, the rip on her dress is gone.
International Premieres
Gallery
References
v - e - d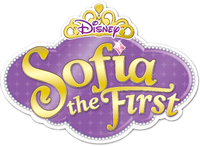 Characters
Princess Sofia • Queen Miranda • King Roland II • Prince James • Princess Amber • Princess Hildegard • Cedric the Sorcerer • Wormwood • Baileywick • Robin • Mia • Clover • Whatnaught • Goodwyn the Great • Winifred the Wise • Jade • Ruby Hanshaw • Princess Clio • Prince Zandar • Princess Jun • Prince Hugo • Minimus • Princess Vivian • Crackle • King Marcus and Queen Cecily • Trolls• Lucinda • Prince Jin • Magic Carpet • Jasper • Prince Khalid • Meg and Peg • Madam Ubetcha • Prince Desmond • Miss Nettle • Sir Gillium • Professor Popov • Helen Hanshaw • Oona • Queen Emmaline • Cora • Plank • Aunt Tilly • Wilbur the Wombeast • Sven • Emperor Quon • Empress Lin-Lin • Rex • Prince Axel • King Garrick • Electra • Vaughan and Vance • Marla • Sir Bartleby • Sir Maxwell • Sir Finnegan • Gwen • Chef Andre • Sofia the Worst • Lady Joy • Lord Gilbert • Wu-Chang • Jade Jaguar • Sir Dax • Boo • Princess Lani • Mamanu • Kamea and Halia • Praline • Freedo • Princess Zooey • Princess Astrid • Slickwell • Greylock the Grand • Princess Ivy • Dragons of Enchancia • Winter • Whiskers • Glacia the Ice Witch • Elliot, Amy, and Kurt • Tizzy • Master Erwin • Bryce Twigley • Button, Benngee, and Brody • Mossy • Carol of the Arrow • Jane • Princess Kari • Miss Elodie • Fluke • Slim • Shelly • Flip • Mantacorn • Onyx and Opal • Wendell Fidget • Mrs. Fidget • Saffron • Muck, Gunk, and Grime • Spruce • Ballerina • Mazzimo • Prince Roderick • Gavin • Kazeem • Sergeant Fizz • King Habib and Queen Farnaz • Chief Gnuckles • Flinch • Grotta • Elfonso • Elfred • Milo the Snake • King Henrik • Cordelia the Conjuror • Calista • Morgana • Crispy • Barley • Sassofras • Professor Zacharias Fleeber • Grand Mum • Gemina and Argus • Count Barnstorm • Sir Oliver • Sir Jaxon • Willawing • Kai • Princess Charlotte • Morris • Zinessa • King Philip and Queen Everly • Lily • Indigo • Marty and Maple • Mandy • Grimtrix • Wriggley, Pumpkin, and Chester • Skye • Piccolo • Baron Von Rocha • Professor Pecullian • Sea Monsters • Malachite and Fig • Omar • Prisma • Azurine • Orion • Vega • Chrysta • Sizzle • Cinder • Singe • Mare of the Mist • King Roland I • Roma • Giggling Goblin • Captain Quivers • Twitch • Vor • Nerissa


Elena of Avalor: Princess Elena • Princess Isabel • Francisco • Luisa • Shuriki • Alacazar • Zuzo • Mateo • Migs, Luna, and Skylar • Rafa • Chancellor Esteban • Armando • King Raul and Queen Lucia • Naomi Turner
Guest Characters: Flora, Fauna, and Merryweather • Cinderella • Jasmine • Magic Carpet • Belle • Ariel • Aurora • Snow White • Mulan • Rapunzel • Tiana • Merida • Olaf • Merlin • Archimedes