"The Crown of Blossoms" is the eighty-sixth episode of the Disney Junior animated series Sofia the First. It premiered on May 12, 2017 and is the third episode in the fourth season.
Plot
At Enchancia Castle, Sofia is plowing and planting a vegetable garden for Clover so he can grow his own snacks. Clover is grateful for Sofia giving him his own garden, which she says is a great way to celebrate the Festival of Plenty. When Clover asks where his veggies are, Sofia reminds him that gardens take weeks to grow. Just then, Amber and James show up with a tiara that Sofia identifies as the Crown of Blossoms. According to Sofia, the Crown of Blossoms is the center part of the whole Festival of Plenty, that is worn by the Princess of Plenty during the opening ceremony. The Princess of Plenty is a big honor that has always gone to Amber because the Crown is not just pretty, but magical as well. When Amber and James arrive, they tell Sofia that their father has decided to make Sofia the Princess of Plenty this year and Amber is going to coach her through this big responsibility, since she loves to tell people what to do. After the Royal Twins put the Crown on her head and leave, Clover congratulates Sofia and asks her more about the Crown's story. According to her father, King Gideon's wife found the Crown of Blossoms many years ago lying in a big strawberry patch. No one knew who made it, but it was discovered that when a seed from the Crown was planted in the ground all the crops in Enchancia grew better, faster, and more delicious. Because of this, the Princess of Plenty plants a seed in the ground to cause the same effect every year during the Festival. Amazed, Clover asks Sofia if he could have one of the Crown's seeds to plant in his garden, but Sofia refuses since the seeds are not hers to give. She then leaves to prepare for the Festival, just as three seeds fall off the Crown of Blossoms and land in Clover's paws. He calls for Sofia to give them back but changes his mind at the last second. Whatnaught tries to get Clover to give them back but the rabbit's greed encourages him to plant all three seeds into his garden and grow all the vegetables faster than normal. The magically grown vegetables are so delicious that Whatnaught, and especially Clover, quickly get addicted.
Suddenly, two gnomes named Fig and Malachite appear through a hole in a nearby tree. They were drawn by the magic pollen that Clover's magical vegetables are giving off. They realize the garden was grown by a seed from the lost Crown of the Gnomes, which they have come to retrieve. When they see Clover, they decide to have him lead them to the Crown. Meanwhile, Amber is helping Sofia get ready. Amber has a whistle on her and harshly blows it several times in Sofia's face when she is not doing something right. During the preparations, Sofia notices a symbol on the Crown of Blossoms and asks Amber about it. She does not know what it is and tells Sofia to focus on the festivities with another harsh whistle blast. Meanwhile, Clover's addiction to his magically grown vegetables has strengthened his greed to a point where he nastily refuses to share his veggies with his friends, which drives them away. Suddenly, Malachite and Fig walk up to Clover and ask him if he has any magic seeds, which he denies. Malachite tells him that is too bad as the vegetables he just harvested will soon be gone, unless he is given some magic seeds that will grow him a supply of never-ending vegetables. The greedy rabbit gives in, and tells the two gnomes about the magic seeds and leads them to the Crown of Blossoms. Meanwhile, Amber and Sofia are in Sofia's room finishing up Sofia's preparations for the Festival. Sofia has changed into her Festival gown, only for Amber to say she has it on backwards. Clover leads Malachite and Fig to Sofia's room where the gnomes find the Crown of Blossoms and take it. Clover realizes he has been tricked and tries to stop them. The commotion attracts Amber's attention. Hearing her coming, Clover and the gnomes hide. When Amber comes out of the closet and sees nothing, she assumes all's well and goes back in to check on Sofia. Once she is gone, Clover tries to stop the gnomes from leaving with the Crown, but they throw a towel over him and escape. Sofia meanwhile finishes putting her outfit on correctly and goes to get the Crown of Blossoms. Once she exits her closet, Sofia frees Clover and finds the Crown gone. Sofia asks Clover if he has seen it, which makes him nervous to the point of speechlessness. Amber comes out and inquires about the Crown, only for Sofia to tell her it is gone. Amber freaks out about the theft and how this will affect the Festival, until Sofia calms her down with a harsh blow of her coach whistle. Sofia sends Amber to stall the festivities until she gets the Crown back. Suspicious about Clover's earlier behavior, she confronts him about it.
Clover takes Sofia to his garden. She is shocked by the sight of so many vegetables but she quickly realizes that Clover used one of the Crown's seeds to do this. Clover admits about using the seeds, and then tells Sofia about the gnomes who took the crown. He apologizes to Sofia for letting her down only for Sofia to tell him he let everyone down. Meanwhile, the gnomes are making their way through the castle. Rex finds them but Malachite and Fig scare him away. Elsewhere, Sofia asks Robin and Mia if they have seen the gnomes, but they have not seen anything. They were too upset with a certain rude bunny to notice anything odd. Sofia tells her animal friends to spread out and find the gnomes. Clover offers to help, but he is angrily rejected. Meanwhile, Amber and James try to keep the Festival going but only succeed in leaving the crowd, including their parents, dying of boredom.
Elsewhere, Sofia and her animal friends are still searching for the gnomes. Clover shows up with all the vegetables he still has left from his garden, because he has a plan to catch the gnomes and get the Crown back. Because gnomes cannot resist delicious vegetables, Clover succeeds in tricking them and Sofia succeeds in getting the Crown back. However, as they walk away, the gnomes tell Sofia that the Crown of Blossoms is actually called the Crown of the Gnomes, and it belongs to the Gnomes. According to them, Sofia's great-grandmother took it from them by mistake, and all this is proven true when she realizes the symbol on the Crown matches the ones on the Gnomes' hats. At the Festival, Sofia tells everyone the true story about the Crown and makes a deal with the Gnomes: They get the Crown back and share it once a year for the Festival of Plenty, a deal which Roland and Miranda accept. Malachite and Fig place the Crown on Sofia's head and she plants one of its seeds, making the Festival a success.
Cast
Song
Trivia
This episode is about Clover, and is the first of three episodes in the season about him.
Moral: It is important to share.
The ceremony in the Festival of Plenty is somewhat similar to the annual royal rice plowing ceremony in Thailand.
This is the last time Amber wears her original signature gown.
International Premieres
Gallery
v - e - d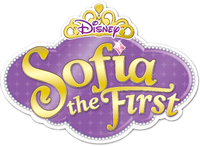 Characters
Princess Sofia • Queen Miranda • King Roland II • Prince James • Princess Amber • Princess Hildegard • Cedric the Sorcerer • Wormwood • Baileywick • Robin • Mia • Clover • Whatnaught • Goodwyn the Great • Winifred the Wise • Jade • Ruby Hanshaw • Princess Clio • Prince Zandar • Princess Jun • Prince Hugo • Minimus • Princess Vivian • Crackle • King Marcus and Queen Cecily • Trolls• Lucinda • Prince Jin • Magic Carpet • Jasper • Prince Khalid • Meg and Peg • Madam Ubetcha • Prince Desmond • Miss Nettle • Sir Gillium • Professor Popov • Helen Hanshaw • Oona • Queen Emmaline • Cora • Plank • Aunt Tilly • Wilbur the Wombeast • Sven • Emperor Quon • Empress Lin-Lin • Rex • Prince Axel • King Garrick • Electra • Vaughan and Vance • Marla • Sir Bartleby • Sir Maxwell • Sir Finnegan • Gwen • Chef Andre • Sofia the Worst • Lady Joy • Lord Gilbert • Wu-Chang • Jade Jaguar • Sir Dax • Boo • Princess Lani • Mamanu • Kamea and Halia • Praline • Freedo • Princess Zooey • Princess Astrid • Slickwell • Greylock the Grand • Princess Ivy • Dragons of Enchancia • Winter • Whiskers • Glacia the Ice Witch • Elliot, Amy, and Kurt • Tizzy • Master Erwin • Bryce Twigley • Button, Benngee, and Brody • Mossy • Carol of the Arrow • Jane • Princess Kari • Miss Elodie • Fluke • Slim • Shelly • Flip • Mantacorn • Onyx and Opal • Wendell Fidget • Mrs. Fidget • Saffron • Muck, Gunk, and Grime • Spruce • Ballerina • Mazzimo • Prince Roderick • Gavin • Kazeem • Sergeant Fizz • King Habib and Queen Farnaz • Chief Gnuckles • Flinch • Grotta • Elfonso • Elfred • Milo the Snake • King Henrik • Cordelia the Conjuror • Calista • Morgana • Crispy • Barley • Sassofras • Professor Zacharias Fleeber • Grand Mum • Gemina and Argus • Count Barnstorm • Sir Oliver • Sir Jaxon • Willawing • Kai • Princess Charlotte • Morris • Zinessa • King Philip and Queen Everly • Lily • Indigo • Marty and Maple • Mandy • Grimtrix • Wriggley, Pumpkin, and Chester • Skye • Piccolo • Baron Von Rocha • Professor Pecullian • Sea Monsters • Malachite and Fig • Omar • Prisma • Azurine • Orion • Vega • Chrysta • Sizzle • Cinder • Singe • Mare of the Mist • King Roland I • Roma • Giggling Goblin • Captain Quivers • Twitch • Vor • Nerissa


Elena of Avalor: Princess Elena • Princess Isabel • Francisco • Luisa • Shuriki • Alacazar • Zuzo • Mateo • Migs, Luna, and Skylar • Rafa • Chancellor Esteban • Armando • King Raul and Queen Lucia • Naomi Turner
Guest Characters: Flora, Fauna, and Merryweather • Cinderella • Jasmine • Magic Carpet • Belle • Ariel • Aurora • Snow White • Mulan • Rapunzel • Tiana • Merida • Olaf • Merlin • Archimedes
Community content is available under
CC-BY-SA
unless otherwise noted.