"The Day" is a Season 1 episode of Wander Over Yonder.
Synopsis
When Sylvia awakens to find herself and a sleeping Wander trapped on Lord Hater's ship, she tries constantly to escape while he is unable to awaken. The escape rapidly backfires though, because of Wander's sleeping tricks getting in the way.
Plot
Sylvia opens her eyes to discover that she and Wander, who is asleep, are in a jail cell on Lord Hater's ship. She mutters to herself that they were captured while she was sleeping and is upset she didn't know. She understands that Wander can sleep through anything, but thinks nothing will wake him. She tries fruitlessly to wake him up but is unsuccessful every time.
Upon hearing distant footsteps, Sylvia shockingly acts like she's still asleep. Two Watchdogs come up and as they talk to each other, Sylvia escapes the cell and knocks them out, putting them in their place. After this, she tries to hold onto Wander, whose body is somewhat very slippery. After several attempts, she straps him to her back like a backpack.
Sylvia sneaks down the hallways, avoiding the Watchdogs who are roaming every one of them. She hides in a room, which happens to be their locker room, which is clad with several Watchdogs out of uniform and wearing towels to her disgust. As Sylvia approaches the exit, Wander snores loudly which gets their attention, and Sylvia prepares to fight but is horrified at seeing four of them are naked. After they put their towels on, Sylvia locks them in their lockers, but her moment of escaping is blown when the laundry cart she hid Wander in suddenly rolls itself into the ship's laundromat.
Sylvia ends up going on a wild chase through the laundromat as she and Wander go through its various machinery. In the end, they wind up in a closet filled with several of the Watchdogs' uniforms, which gives Sylvia an idea.
As part of her idea (and her worst one yet), Sylvia acts as if she's been captured and has Wander dress up like a Watchdog and "lead" her down the hallway. She encounters Peepers in the elevator and is forced to impersonate a Watchdog so she can speak to him. When Wander reveals his disguise in his sleep, Sylvia knocks Peepers out as they exit the elevator, quipping that their conversation was boring anyway.
They reach the main hangar and Sylvia wonders how to break through the "teeth" on the ship. She sees Wander sleepwalking up to a control panel and is overjoyed that he found the ship's hangar release. She asks him to pull the green lever which does so, but he doesn't listen and hits the button which sets off an alarm and the Watchdogs come towards them. Frantically, Sylvia opens the hangar herself but right when they start to leave, they can't because Lord Hater activated the ship's forcefield generator.
Sylvia is upset that their escape is going as planned and really wants Wander to wake up, but upon seeing him slide out of a Watchdog's grip, she gets another idea. While she fights the Watchdogs, she sends weird events into Wander's dreams, causing him to fight the Watchdogs, annoy Lord Hater, and destroy the forcefield generator. Finally, she and Wander escape the ship by riding a missile out of the hangar and crashing into the forest.
After the crash, Wander finally wakes up and feels really energetic as he watches the sunset, while Sylvia lands next to him and falls asleep.
Cast
Trivia
This is the first time the Watchdogs are seen without their suits on. They have pink bodies underneath.
This is also the first time Wander actually faces Lord Hater, though he is asleep and unaware at that moment.
Sylvia plays the banjo just like Wander, although she is not as skilled at playing it as Wander is.
This episode shows that Wander is a somnambulist, meaning a sleepwalker. He is also capable of Somniloquy, meaning he talks in his sleep.
This episode begins where the next episode, "The Night", ends, creating an endless cycle.
Goofs
When Sylvia is grossed out at seeing the Watchdogs' naked bodies, the scene pans to the right a bit and goes briefly off the picture, since the background wasn't done properly.
v - e - d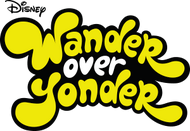 Organizations/Groups
Lord Hater's Army • Insurgent Generals • Wander and Sylvia • Bounty Hunters • Lord Dominator's Army • Galactic Villain Leaderboard • Emperor Awesome's Army
Locations
Lord Hater's Spaceship • Binglebopolopolis • Doomstone • Baaaaa-halla • Phunulon • Ballzeria • Buster • Doom Arena • Planet Ziziks • Flendar • Lord Dominatior's Spaceship • Arachnomorph Homeworld
Community content is available under
CC-BY-SA
unless otherwise noted.