"The Elf Situation" is the one hundred and tenth episode of the Disney Junior animated series Sofia the First. It premiered on May 18, 2018, and is the twenty-seventh episode in the fourth season.
Plot
At Enchancia Castle, Clover enters Sofia's room to find her. Sofia had been cleaning out her closet and found some toys she always loved playing with. The first she shows to Clover are Merlin's Blocks, magical blocks that makes anything one builds float in the air. According to Sofia, James used them to build a castle so big that it flew away and landed in the Kingdom of Freezenburg. She then takes out her Enchanted Jump Rope, a magical rope that twirls itself. Sofia demonstrates by jumping the rope while reciting "Jumping, jumping all the time, Spell your name and make a rhyme, S-O-F-I-A, Glad I spelled it right today". Clover tries to repeat it but trips on the rope. Embarrassed, Clover says the rope is defective. Sofia tells him not to feel bad as Amber jumped backwards into a fountain when she showed her how to use it. Sofia voices how she always had the best time playing with Amber and James, which she fears is now over now that they are going to attend their new schools soon. Clover tells her she should go play with her older siblings right now. Sofia agrees and goes to find them.
When Sofia finds them, Amber is studying Diplomacy as she will need to know it when she is the Queen of Enchancia while James is practicing his Knight skills. Sofia shows Amber the Enchanted Jump Rope and asks her if she wants to play with it. Amber refuses, saying that she has grown out of it as being Heir to the Throne is a very grown-up job. So, she only does grown-up things now. Sofia then shows James the Merlin's Blocks and asks him if he wants to play with them. James also turns her offer down as he has to practice his Knight skills. Sofia notes they are really good, but James states that good is not enough if he is going to impress everyone at Chivalry Hall. Amber apologizes to Sofia and explains that she and James do not have time to play with her. Roland comes in with Baileywick, who has a cold. After sending Baileywick to bed, Roland explains that it is Royal Staff Day and he and Queen Miranda are taking them on a picnic to give them the day off. Because of this, he is leaving the three of them in charge of the Castle until they get back on the condition that they only get Baileywick if they need help. Roland also informs them that he has arranged a peace conference to resolve the Elf Situation once and for all so they can finally get a road built.
After Roland leaves, Sofia is overjoyed since she sees this as a chance to play with her older siblings. However, Amber sees this as a chance to be Queenly and James sees this as a chance to be Knightly. Sofia insists that they play together since they will never get another chance like this again. The three of them then start playing together.
Later, the three of them have put Merlin Blocks under a rug with a rope on it. Suddenly, Baileywick comes in with a note sent by messenger pigeon: The Royal Coach broke down so Roland will not be back in time for the peace conference. Baileywick offers to get everything ready for the conference but the kids send him back to bed as he still has his cold. They then go on their rug ride. Suddenly, Arielf, Queen of the Tree Elves, and Elfabelle, Queen of the River Elves, arrive for the peace conference. After Amber goes to get Roland's agenda, Sofia and James realize why their father has never been able to resolve the Elf Situation: Arielf and Elfabelle really do not like each other. When Amber gets back with the agenda, they lead them into the Dinning Room.
Once at the dining room, they serve the two Elves food and lemonade. Amber leaves to ask Baileywick about a part of the agenda that she cannot make out, due to Roland's terrible handwriting. While she's gone, James and Sofia learn the reason for two Elf Queens' feud is because Elfabelle broke Arielf's great grandelf's best family dish by accident, and Arielf broke Elfabelle's great grandelf's family dish to get even due to thinking she did it on purpose. To get them to make peace, Sofia and James get them to start having fun together. Unfortunately, Amber shows up and ruins the fun by voicing the next part of the agenda: To air their grievances. Sofia and James try to stop her because they were having fun and the elves vouch for it, but Amber thinks there is no time for fun on duty and makes them say what bothers them. This makes the two Elves start fighting again and leave. Amber realizes her mistake. Sofia cuts her some slack because she was just following the agenda. Amber decides they can have fun. The trio go after them and finally resolve the Situation by getting them to play games together. The Elves finally make peace. When Roland gets back, he is pleased by what a great job they did.
Cast
Song
Trivia
The Rolling Wheelie Shoes make their third appearance in this episode.
Moral: It's important to make time for fun.
The Elf Situation was a running gag first made back in Season One's "The Baker King"
International Premieres
Gallery
v - e - d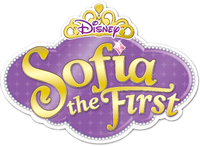 Characters
Princess Sofia • Queen Miranda • King Roland II • Prince James • Princess Amber • Princess Hildegard • Cedric the Sorcerer • Wormwood • Baileywick • Robin • Mia • Clover • Whatnaught • Goodwyn the Great • Winifred the Wise • Jade • Ruby Hanshaw • Princess Clio • Prince Zandar • Princess Jun • Prince Hugo • Minimus • Princess Vivian • Crackle • King Marcus and Queen Cecily • Trolls• Lucinda • Prince Jin • Magic Carpet • Jasper • Prince Khalid • Meg and Peg • Madam Ubetcha • Prince Desmond • Miss Nettle • Sir Gillium • Professor Popov • Helen Hanshaw • Oona • Queen Emmaline • Cora • Plank • Aunt Tilly • Wilbur the Wombeast • Sven • Emperor Quon • Empress Lin-Lin • Rex • Prince Axel • King Garrick • Electra • Vaughan and Vance • Marla • Sir Bartleby • Sir Maxwell • Sir Finnegan • Gwen • Chef Andre • Sofia the Worst • Lady Joy • Lord Gilbert • Wu-Chang • Jade Jaguar • Sir Dax • Boo • Princess Lani • Mamanu • Kamea and Halia • Praline • Freedo • Princess Zooey • Princess Astrid • Slickwell • Greylock the Grand • Princess Ivy • Dragons of Enchancia • Winter • Whiskers • Glacia the Ice Witch • Elliot, Amy, and Kurt • Tizzy • Master Erwin • Bryce Twigley • Button, Benngee, and Brody • Mossy • Carol of the Arrow • Jane • Princess Kari • Miss Elodie • Fluke • Slim • Shelly • Flip • Mantacorn • Onyx and Opal • Wendell Fidget • Mrs. Fidget • Saffron • Muck, Gunk, and Grime • Spruce • Ballerina • Mazzimo • Prince Roderick • Gavin • Kazeem • Sergeant Fizz • King Habib and Queen Farnaz • Chief Gnuckles • Flinch • Grotta • Elfonso • Elfred • Milo the Snake • King Henrik • Cordelia the Conjuror • Calista • Morgana • Crispy • Barley • Sassofras • Professor Zacharias Fleeber • Grand Mum • Gemina and Argus • Count Barnstorm • Sir Oliver • Sir Jaxon • Willawing • Kai • Princess Charlotte • Morris • Zinessa • King Philip and Queen Everly • Lily • Indigo • Marty and Maple • Mandy • Grimtrix • Wriggley, Pumpkin, and Chester • Skye • Piccolo • Baron Von Rocha • Professor Pecullian • Sea Monsters • Malachite and Fig • Omar • Prisma • Azurine • Orion • Vega • Chrysta • Sizzle • Cinder • Singe • Mare of the Mist • King Roland I • Roma • Giggling Goblin • Captain Quivers • Twitch • Vor • Nerissa


Elena of Avalor: Princess Elena • Princess Isabel • Francisco • Luisa • Shuriki • Alacazar • Zuzo • Mateo • Migs, Luna, and Skylar • Rafa • Chancellor Esteban • Armando • King Raul and Queen Lucia • Naomi Turner
Guest Characters: Flora, Fauna, and Merryweather • Cinderella • Jasmine • Magic Carpet • Belle • Ariel • Aurora • Snow White • Mulan • Rapunzel • Tiana • Merida • Olaf • Merlin • Archimedes