"The Emerald Key" is the thirty-ninth episode of the Disney Junior animated series, Sofia the First. It premiered on October 11, 2014, and is the fourteenth episode of the second season.
Plot
On a ship sailing across the sea on a stormy night, a cloaked woman heads to the stern and opens a small container and finds a glowing key she plans to use to take over the Kingdom of Hakalo. A young girl named Lani tries to stop her but both end up falling overboard with the key. Lani cries for help but no one notices her as she floats out to sea.
At the same time, the Royal Family of Enchancia are spending the day at the beach, when Roland notices a storm coming. Miranda tells the kids they're going home and as everyone packs up, Sofia finds the key and shows it to her family. She asks her parents if it's magical and Roland states they'll find out when they get back to the castle. Meanwhile, the woman who tried to steal the key is watching from tall grass and decides to trick them into giving her the key and uses a magical jewel to disguise herself, revealing that she's a sorceress.
Meanwhile, back at the castle, Sofia discovers the key she found is known as the Emerald Key, a magical key that leads whoever possesses it to the island Kingdom of Hakalo. Baileywick comes in and announces that they have a visitor: the Princess of Hakalo. After being introduced, Lani tells Sofia and her family how she came to the castle and asks for the Key to be returned to her. Suddenly, a green-eyed girl comes in claiming she's the real Princess of Hakalo. Amber insists that the second Lei-Lani is the real Princess of Hakalo since she has a classical princess look but Sofia knows that appearances can be deceiving and insists that the two girls be tested. Roland agrees to test them with three challenges. For the first challenge, the two girls are expected to dance gracefully. Princess Look Lei-Lani wins only because she danced a waltz. For the second challenge, the two girls are required to gracefully accept a gift. Lani wins because Princess Look Lei-Lani throws a tantrum after discovering that her gift is a snail. Since it's still raining, Roland decides that the third challenge will be held tomorrow morning. Sofia spends some time with Lani, who tells her what being a true Princess is all about and Sofia agrees. Sofia now knows that Lani is the real Princess but Lani reminds her that she still has to prove it to her family. Meanwhile, Princess Look Lei-Lani reveals that she is in fact the sorceress who tried to steal the key in disguise and makes Lani's bed lumpy to ensure she fails the final challenge.
The next morning, Lani comes out of her room, bone tired. The third challenge is to see which girl can make it out of the maze first. Princess Look Lei-Lani wins because of her cheating and gains the Emerald Key, upsetting Lani. Sofia points out that Lani only failed because she didn't sleep well. Amber insists that she must not be used to sleeping in a castle but Sofia suspects foul play. Sure enough, Sofia discovers that the reason Lani didn't sleep well is because her bed was lumpy and finds Princess Look Lei-Lani's ring under the mattress, proving she made the bed lumpy. Since a true princess would never cheat, this discovery forces the Royal Family to realize that Lani was telling the truth all along. They go after Princess Look Lei-Lani who drops her disguise and Lani identifies the sorceress as the one who tried to steal the Emerald Key. The sorceress tells the Royals she is Mamanu the former Royal Enchantress of Hakalo who Lani's father banished from Hakalo for stealing magic crystals from the Royal Museam and that she wants the Emerald Key so she can take over Hakalo and have her revenge on Lani's family. The forest animals stop Mamanu from escaping and Lani gets the Key back. Mamanu demands the key back. Sofia and her family shield Lani but before the guards can seize Mamanu, she escapes. Later on, Lani is reunited with her family and after saying their good-byes, the Royal Family of Hakalo use the Emerald Key to return home.
Home Video Release
Songs
Cast
Trivia
Gallery
v - e - d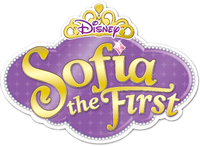 Characters
Princess Sofia • Queen Miranda • King Roland II • Prince James • Princess Amber • Princess Hildegard • Cedric the Sorcerer • Wormwood • Baileywick • Robin • Mia • Clover • Whatnaught • Goodwyn the Great • Winifred the Wise • Jade • Ruby Hanshaw • Princess Clio • Prince Zandar • Princess Jun • Prince Hugo • Minimus • Princess Vivian • Crackle • King Marcus and Queen Cecily • Trolls• Lucinda • Prince Jin • Magic Carpet • Jasper • Prince Khalid • Meg and Peg • Madam Ubetcha • Prince Desmond • Miss Nettle • Sir Gillium • Professor Popov • Helen Hanshaw • Oona • Queen Emmaline • Cora • Plank • Aunt Tilly • Wilbur the Wombeast • Sven • Emperor Quon • Empress Lin-Lin • Rex • Prince Axel • King Garrick • Electra • Vaughan and Vance • Marla • Sir Bartleby • Sir Maxwell • Sir Finnegan • Gwen • Chef Andre • Sofia the Worst • Lady Joy • Lord Gilbert • Wu-Chang • Jade Jaguar • Sir Dax • Boo • Princess Lani • Mamanu • Kamea and Halia • Praline • Freedo • Princess Zooey • Princess Astrid • Slickwell • Greylock the Grand • Princess Ivy • Dragons of Enchancia • Winter • Whiskers • Glacia the Ice Witch • Elliot, Amy, and Kurt • Tizzy • Master Erwin • Bryce Twigley • Button, Benngee, and Brody • Mossy • Carol of the Arrow • Jane • Princess Kari • Miss Elodie • Fluke • Slim • Shelly • Flip • Mantacorn • Onyx and Opal • Wendell Fidget • Mrs. Fidget • Saffron • Muck, Gunk, and Grime • Spruce • Ballerina • Mazzimo • Prince Roderick • Gavin • Kazeem • Sergeant Fizz • King Habib and Queen Farnaz • Chief Gnuckles • Flinch • Grotta • Elfonso • Elfred • Milo the Snake • King Henrik • Cordelia the Conjuror • Calista • Morgana • Crispy • Barley • Sassofras • Professor Zacharias Fleeber • Grand Mum • Gemina and Argus • Count Barnstorm • Sir Oliver • Sir Jaxon • Willawing • Kai • Princess Charlotte • Morris • Zinessa • King Philip and Queen Everly • Lily • Indigo • Marty and Maple • Mandy • Grimtrix • Wriggley, Pumpkin, and Chester • Skye • Piccolo • Baron Von Rocha • Professor Pecullian • Sea Monsters • Malachite and Fig • Omar • Prisma • Azurine • Orion • Vega • Chrysta • Sizzle • Cinder • Singe • Mare of the Mist • King Roland I • Roma • Giggling Goblin • Captain Quivers • Twitch • Vor • Nerissa


Elena of Avalor: Princess Elena • Princess Isabel • Francisco • Luisa • Shuriki • Alacazar • Zuzo • Mateo • Migs, Luna, and Skylar • Rafa • Chancellor Esteban • Armando • King Raul and Queen Lucia • Naomi Turner
Guest Characters: Flora, Fauna, and Merryweather • Cinderella • Jasmine • Magic Carpet • Belle • Ariel • Aurora • Snow White • Mulan • Rapunzel • Tiana • Merida • Olaf • Merlin • Archimedes
Community content is available under
CC-BY-SA
unless otherwise noted.