"The Enchanted Feast" is the twenty-seventh episode of the Disney Junior animated series, Sofia the First. It premiered on April 4, 2014, and is the second episode of the second season.
Plot
Cedric is preparing for the Enchanted Feast, a grand dinner for all of the rulers in the Tri-Kingdom Area, when Sofia comes in. Cedric shows Sofia the spell he's going to do for the Feast, Morpho Mirrors, to Sofia's delight. Unbeknownst to Sofia, she is being watched by Miss Nettle and her pet enchanted rose, Rosey. Miss Nettle had recognized Sofia's amulet the last time she saw the young princess and has long since identified it as the Amulet of Avalor and now she wants it. Rosey reminds her that Princess Sofia knows what she looks like and that she's up to no good and therefore she won't just hand over her amulet. So Miss Nettle disguises herself as Sasha the Sorceress for Plan A: gain Sofia's trust and then trick her into handing over the amulet. Sasha manages to charm everyone except Sofia, who senses something familiar about her that gives her the heebie jeebies. Sasha offers Sofia an Egyptian style ruby necklace and offers to help take off her old one so she can put on her new one but Sofia tells her she promised her father she would never take off her amulet. Amber asks for the ruby necklace and Sofia gives it to her and tells Sasha she'll see her at the feast. Rosey blames Plan A's failure on Amber but Sasha states the real reason Plan A failed is because Sofia can't be tricked because she's too smart. So they come up with Plan B: during the feast have Rosey sprout out in a way that will tie up Sofia and trap everyone inside and then threaten to hex everyone unless Sofia hands over the amulet. To make sure Cedric doesn't get in the way, Sasha hexes his wand so he can't use his spells. Sofia knows there's something not right about Sasha but no one listens to her.
During the feast, all of Cedric's spells go wrong and he is rudely dismissed by both Roland and Amber. Sofia goes after him to comfort him foiling Plan B. This makes Sasha and Rosey implement Plan C: Trap everyone inside and then take care of Sofia. Rosey sprouts vines and traps everyone inside. When Roland notices that Sasha is missing, he and Baileywick check the doors and find that they are stuck. Everyone finally realizes that Sofia was right all along but can't figure out why she locked them in due to the fact that nobody knows she's after Sofia's amulet. Worried that Sasha may hurt Sofia, Roland orders the guards to cut the vines which they do, to no avail.
Once outside, Sofia tells Clover what happened and about her bad feeling about Sasha. Suddenly, Sofia's amulet begins to glow summoning Snow White. Sofia asks Snow White why the amulet summoned her since there's nothing wrong but Snow White can tell that Sofia doesn't really believe that and proceeds to tell the young princess about the time an old woman came to her and offered an apple and how the old woman turned out to be Snow White's wicked stepmother, The Evil Queen, in disguise and that the apple turned out to be poisoned. Snow White then tells Sofia that people aren't always what they seem which is why she has to be careful around strangers especially ones she just met and when she gets a bad feeling about someone she should trust that feeling no matter what anyone else says. She also tells Sofia that if she knows something is wrong and nobody will listen, it becomes up to her to do something about it before it's too late. After she vanishes, Sofia goes to warn her parents only to meet Sasha who has trapped everyone inside the dining room and who then reveals herself to have been Miss Nettle all along. Miss Nettle has Rosey seal up the whole castle. Realizing that she's trapped, Sofia goes to Cedric and tells him everything. Cedric tries to stop Miss Nettle but fails because he's still using a hexed wand. Sofia, with help from Clover and Wormwood, gets Cedric a spare wand and together they finally stop Miss Nettle again with Cedric's Morpho Mirrors but she escapes. After Cedric frees everyone, Roland and Miranda are glad Sofia is not harmed and the feast resumes with his display of Morpho Mirrors.
Songs
Cast
Home Video Release
Trivia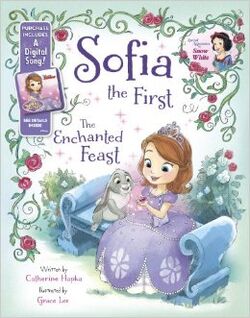 Gallery
Promotional
Screenshots
v - e - d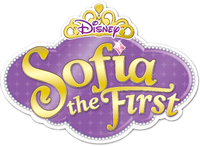 Characters
Princess Sofia • Queen Miranda • King Roland II • Prince James • Princess Amber • Princess Hildegard • Cedric the Sorcerer • Wormwood • Baileywick • Robin • Mia • Clover • Whatnaught • Goodwyn the Great • Winifred the Wise • Jade • Ruby Hanshaw • Princess Clio • Prince Zandar • Princess Jun • Prince Hugo • Minimus • Princess Vivian • Crackle • King Marcus and Queen Cecily • Trolls• Lucinda • Prince Jin • Magic Carpet • Jasper • Prince Khalid • Meg and Peg • Madam Ubetcha • Prince Desmond • Miss Nettle • Sir Gillium • Professor Popov • Helen Hanshaw • Oona • Queen Emmaline • Cora • Plank • Aunt Tilly • Wilbur the Wombeast • Sven • Emperor Quon • Empress Lin-Lin • Rex • Prince Axel • King Garrick • Electra • Vaughan and Vance • Marla • Sir Bartleby • Sir Maxwell • Sir Finnegan • Gwen • Chef Andre • Sofia the Worst • Lady Joy • Lord Gilbert • Wu-Chang • Jade Jaguar • Sir Dax • Boo • Princess Lani • Mamanu • Kamea and Halia • Praline • Freedo • Princess Zooey • Princess Astrid • Slickwell • Greylock the Grand • Princess Ivy • Dragons of Enchancia • Winter • Whiskers • Glacia the Ice Witch • Elliot, Amy, and Kurt • Tizzy • Master Erwin • Bryce Twigley • Button, Benngee, and Brody • Mossy • Carol of the Arrow • Jane • Princess Kari • Miss Elodie • Fluke • Slim • Shelly • Flip • Mantacorn • Onyx and Opal • Wendell Fidget • Mrs. Fidget • Saffron • Muck, Gunk, and Grime • Spruce • Ballerina • Mazzimo • Prince Roderick • Gavin • Kazeem • Sergeant Fizz • King Habib and Queen Farnaz • Chief Gnuckles • Flinch • Grotta • Elfonso • Elfred • Milo the Snake • King Henrik • Cordelia the Conjuror • Calista • Morgana • Crispy • Barley • Sassofras • Professor Zacharias Fleeber • Grand Mum • Gemina and Argus • Count Barnstorm • Sir Oliver • Sir Jaxon • Willawing • Kai • Princess Charlotte • Morris • Zinessa • King Philip and Queen Everly • Lily • Indigo • Marty and Maple • Mandy • Grimtrix • Wriggley, Pumpkin, and Chester • Skye • Piccolo • Baron Von Rocha • Professor Pecullian • Sea Monsters • Malachite and Fig • Omar • Prisma • Azurine • Orion • Vega • Chrysta • Sizzle • Cinder • Singe • Mare of the Mist • King Roland I • Roma • Giggling Goblin • Captain Quivers • Twitch • Vor • Nerissa


Elena of Avalor: Princess Elena • Princess Isabel • Francisco • Luisa • Shuriki • Alacazar • Zuzo • Mateo • Migs, Luna, and Skylar • Rafa • Chancellor Esteban • Armando • King Raul and Queen Lucia • Naomi Turner
Guest Characters: Flora, Fauna, and Merryweather • Cinderella • Jasmine • Magic Carpet • Belle • Ariel • Aurora • Snow White • Mulan • Rapunzel • Tiana • Merida • Olaf • Merlin • Archimedes