Doctor Strange in The Multiverse o Madness - The Loop
Play Sound
"The Fliegel Has Landed" is the sixty-second episode of the Disney Junior animated series, Sofia the First. It premiered on October 23, 2015, and is the eighth episode of the third season.
Plot
In the Trolls' cave, Sofia, Teeny, and Gnarlie are playing hide n' seek. During the game, Chief Gnuckles, the leader of the Castle Trolls, comes by. He tells the trio about cave crystals and how beautiful and rare they are and how each troll only gets one. After he leaves, the trio resume their game with Gnarlie being the one who hides. While looking for a hiding place, Gnarlie bumps into a fliegel named Grotta, who takes his cave crystal and tells him what she's about. She demands that Gnarlie get her more crystals. Gnarlie suggests that she ask Chief Gnuckles for some but Grotta retorts that she doesn't ask, she tells, and she's telling him to get her some more crystals. Gnarlie tells her she can be nicer about it but again Grotta retorts that she doesn't have to as she is a fliegel. She calls for a mole named Flinch and tells him to find a place for the crystal she took. After he accidentally knocks a bucket over it and darkens the room, Grotta freaks out until Flinch gets the crystal back out. Gnarlie asks "Are you afraid of the dark?" but Grotta lies and denies it. She also hand him the bucket and issues Gnarlie an ultimatum: Bring back the bucket with it filled with cave crystals or she'll turn him into a salamander. She also warns him not to tell anyone about her stating "You go blabbin and I go zappin."
Gnarlie bumps into Sofia and Teeny and asks them to help him mine for cave crystals which they agree to do. Despite hours of work, all they can find is one cave crystal, to the despair of Gnarlie who runs off. Sofia and Teeny realize something's wrong with Gnarlie and go after him. Gnarlie meets up with Flinch, who reveals that expecting Grotta to be an understanding person is a mistake which he found out the hard way when she turned him into a mole. Grotta appears and is furious that Gnarlie only brought back one crystal. She tells Gnarlie to bring her more crystals by the time her candle burns out or else she is coming for him. Gnarlie bumps into Sofia and Teeny who saw and heard everything. After getting the story out of her friend, Sofia goes to get help to get more crystals.
Sofia goes to Cedric and asks him to make some cave crystals with his spellcasting abilities. Cedric attempts to do so but he conjures up a bunch of chickens instead because instead of grabbing diamond dust, which he's out of, he grabbed eggshell powder instead. When he asks why she needed cave crystals, Sofia tells him about Grotta and her ultimatum. Hearing about the fliegel, Cedric offers to get rid of her instead stating that he is always happy to rid the kingdom of a pesky fliegel. Sofia and Gnarlie lead Cedric to Grotta and Sofia, Cedric, and Teeny tell her to leave Gnarlie alone. After she refuses to listen, Cedric tries to get rid of her with a banishing spell but he fails due to conjuring up chickens instead because his wand is still coated with eggshell powder. Grotta seizes the opening and turns Cedric into a salamander. After Teeny blurts out about the ceiling crystals, Grotta tells Gnarlie to bring her those or she'll turn the others into salamanders too. Sofia entrusts Cedric to Teeny's care and goes back to the castle.
Sofia goes to her mother and explains the situation and Miranda tells her daughter that the only way to deal with a bully is to stand up to them and get help. Sofia goes back to the cave and tells Gnarlie, who couldn't take the ceiling crystals due to his people loving them too much, to do what her mother advised. Grotta shows up and threatens Gnarly. Sofia defends him by telling Grotta to leave him alone, but Grotta decides to pick on her instead and takes Sofia captive with a spell and takes her prisoner. She gives Gnarlie another ultimatum: Bring the ceiling cave crystals to her and she'll let Sofia go. Taking Sofia's advice, Gnarlie goes to Chief Gnuckles and explains the situation. Together. the trolls confront Grotta. Gnarlie subdues her using her fear of the dark. Repentant, Grotta frees Sofia and turns Cedric and Flinch, who's revealed to be a salamander, back to normal. Grotta reveals that the reason she's mean is because no one has ever been nice to her before. Sofia encourages her to ask nicely, which she does, and the trolls gladly give her their crystals. That said and done, Gnarlie thanks Sofia for her help and everyone settles down for a nice cup of cave moss tea.
Cast
Song
Trivia
The trolls made their second appearance in this episode, following their debut in "Let the Good Times Troll".
Sofia wears the outfit and the hat she wore in "Princesses to the Rescue!" for the second time in this episode.
This is the second time Cedric turns into an animal, the first being "The Floating Palace".
Teeny has her teeth grown. She is the second character to grow in the series, the first being Jasper as a baby in "The Amulet of Avalor" and later as a young griffin in "Minimus is Missing".
This is the sixth time the episode's song is a villain song. The first time was in "Cedric's Apprentice" whose song was "Cedric The Great", the second was in "Make Way for Miss Nettle" whose song was the song with the same name, the third time was in "The Enchanted Feast" whose song was All You Desire, the fourth was in "The Curse of Princess Ivy" whose first song was "A Kingdom of My Own", and the fifth time was in "Minimus is Missing" whose song was "Wendell's Way". 
For the record, salamanders are amphibians, not lizards; like Teeny and Grotta insisted.
This is Robert Morse's second character in the series, the first being Marshak in "Mystic Meadows".
This is the first time someone rescues Sofia instead of the other way around.
This is the first episode where Sofia gets held captive.
This is the second time Cedric wears a bow on his head. The first time was in "Tea for Too Many".
Moral: The best way to deal with a bully is to stand up to them.
Goofs
Sofia's mouth doesn't move when she says "Cave moss?"
International premieres
Screenshots
v - e - d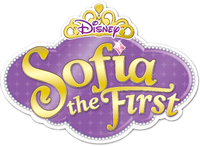 Characters
Princess Sofia • Queen Miranda • King Roland II • Prince James • Princess Amber • Princess Hildegard • Cedric the Sorcerer • Wormwood • Baileywick • Robin • Mia • Clover • Whatnaught • Goodwyn the Great • Winifred the Wise • Jade • Ruby Hanshaw • Princess Clio • Prince Zandar • Princess Jun • Prince Hugo • Minimus • Princess Vivian • Crackle • King Marcus and Queen Cecily • Trolls• Lucinda • Prince Jin • Magic Carpet • Jasper • Prince Khalid • Meg and Peg • Madam Ubetcha • Prince Desmond • Miss Nettle • Sir Gillium • Professor Popov • Helen Hanshaw • Oona • Queen Emmaline • Cora • Plank • Aunt Tilly • Wilbur the Wombeast • Sven • Emperor Quon • Empress Lin-Lin • Rex • Prince Axel • King Garrick • Electra • Vaughan and Vance • Marla • Sir Bartleby • Sir Maxwell • Sir Finnegan • Gwen • Chef Andre • Sofia the Worst • Lady Joy • Lord Gilbert • Wu-Chang • Jade Jaguar • Sir Dax • Boo • Princess Lani • Mamanu • Kamea and Halia • Praline • Freedo • Princess Zooey • Princess Astrid • Slickwell • Greylock the Grand • Princess Ivy • Dragons of Enchancia • Winter • Whiskers • Glacia the Ice Witch • Elliot, Amy, and Kurt • Tizzy • Master Erwin • Bryce Twigley • Button, Benngee, and Brody • Mossy • Carol of the Arrow • Jane • Princess Kari • Miss Elodie • Fluke • Slim • Shelly • Flip • Mantacorn • Onyx and Opal • Wendell Fidget • Mrs. Fidget • Saffron • Muck, Gunk, and Grime • Spruce • Ballerina • Mazzimo • Prince Roderick • Gavin • Kazeem • Sergeant Fizz • King Habib and Queen Farnaz • Chief Gnuckles • Flinch • Grotta • Elfonso • Elfred • Milo the Snake • King Henrik • Cordelia the Conjuror • Calista • Morgana • Crispy • Barley • Sassofras • Professor Zacharias Fleeber • Grand Mum • Gemina and Argus • Count Barnstorm • Sir Oliver • Sir Jaxon • Willawing • Kai • Princess Charlotte • Morris • Zinessa • King Philip and Queen Everly • Lily • Indigo • Marty and Maple • Mandy • Grimtrix • Wriggley, Pumpkin, and Chester • Skye • Piccolo • Baron Von Rocha • Professor Pecullian • Sea Monsters • Malachite and Fig • Omar • Prisma • Azurine • Orion • Vega • Chrysta • Sizzle • Cinder • Singe • Mare of the Mist • King Roland I • Roma • Giggling Goblin • Captain Quivers • Twitch • Vor • Nerissa


Elena of Avalor: Princess Elena • Princess Isabel • Francisco • Luisa • Shuriki • Alacazar • Zuzo • Mateo • Migs, Luna, and Skylar • Rafa • Chancellor Esteban • Armando • King Raul and Queen Lucia • Naomi Turner
Guest Characters: Flora, Fauna, and Merryweather • Cinderella • Jasmine • Magic Carpet • Belle • Ariel • Aurora • Snow White • Mulan • Rapunzel • Tiana • Merida • Olaf • Merlin • Archimedes