"The Leafsong Festival" is the forty-sixth episode of the Disney Junior animated series, Sofia the First. It premiered on January 16, 2015, and is the twenty-first episode of the second season.
Plot
Sofia's helping her animal friends rehearse for the Leafsong Festival when Crackle arrives and immediately starts causing problems with her fire breathing. Director Dove tells her she can't be in the festival because her fire breathing makes her a hazard. Crackle leaves feeling very rejected and confides in Sofia, who's also not in the show since she's not an animal and the Leafsong Festival is for animals only, that she thinks her fire breathing causes nothing but trouble and wishes she were rid of it for just one day. The two hear Clover and Director Dove talking about how the magic show they were part of went out of business because people prefer magic spells to magic tricks. Hearing this gives Sofia an idea to see Cedric and ask him to help Crackle. They arrive at Cedric's workshop and Sofia introduces him to Crackle and tells him she is having troubles with her fire, which comes out when she doesn't want it to. Crackle instantly proves Sofia's case by accidentally unleashing a fire blast that nearly hits Wormwood. Sofia asks for a spell that can help Crackle with her fire breathing and Cedric offers to cast a spell that will take away her fire and put it in a jar. Sofia doesn't think this is a good idea but Crackle tells her "Fine by me." and Sofia reluctantly agrees. Cedric casts the extraction spell and puts Crackle's fire in a jar. As soon as Sofia and Crackle leave, Cedric reveals that he plans to use Crackle's fire to take over the kingdom: He'll cover the whole kingdom in forever frost to blackmail Roland into handing over his crown and then restore the kingdom with Crackle's dragon fire.
Sofia and Crackle head back and Crackle shows everyone that she's fire free. When Crackle can't roast Clover's carrots however, he tells Sofia that he misses Crackle's fire breathing and Sofia tells Clover that she does too. Meanwhile, Robin and Mia are having a spat because Robin's letting all of Director Dove's praise go to her head. Finally, Mia has had enough and leaves in a huff and lands in the pond. Cedric casts the forever frost curse, soon the whole kingdom is covered in forever frost, and Mia is trapped in the frozen pond.
Director Dove tells Sofia this is forever frost, since he encountered it once before in the Kingdom of Freezenburg, and tells her that he'll have to cancel the Leafsong Festival since the only thing that can melt it is dragon fire. Clover tries to get Crackle to melt the ice but Crackle reminds him she can't breath fire anymore. Sofia urges Crackle to get her fire back from Cedric. At first, Crackle refuses since getting her fire back means she can't be in the festival until Sofia reminds her that unless she gets it back there won't be a festival and both Enchancia and Mia will remain trapped in the frost. When Crackle hears this, she decides that Sofia is right and decides to get her fire back. Meanwhile, it soon becomes obvious that Cedric's plot isn't going to work because, as usual, he didn't think things through and because of this he drops the jar containing Crackle's fire. Sofia and her friends go after it and get it. The moment Sofia opens the jar, Crackle's fire breath returns to her and she starts to melt the forever frost. While she does so, Robin apologizes to Mia for being such a fathead and the two reconcile. With the frost gone, the Leafsong Festival is able to go on, and Crackle contributes to it with her fire.
Cast
Jamie Mitchell as Director Dove
Songs
Gallery
Trivia
Cedric wears his magic crown from "Cedric's Apprentice" for the second time in this episode.
Crackle has a more active role in this episode, just like Clover does in "Blue Ribbon Bunny" and "Finding Clover".
This is the third time Jamie Mitchell, the producer of the show, voices a character, this time providing the voice of the Dove from "Finding Clover." He also provided the voice of the Old Man in "The Princess Stays in the Picture".
This is the third episode to have a dragon sing and the second to have Crackle sing. The first was Crackle in "Scrambled Pets" and the second was Smokelee, Flambeau, Hobwing and Nitelite in The Curse of Princess Ivy.
Mia is the third character in the series to get frozen in ice, the first time was Wormwood in "The Amulet of Avalor" when Cedric tried to freeze baby Jasper, second was in "Winter's Gift" when Clover got frozen in a block of ice by Winter's ice touch.
This is the third time Sofia has worn her Flying Derby helmet without her Flying Derby outfit. The first was in "Finding Clover", when after Boswell's show Minimus came to inform Sofia about Flying Derby practice, the second was "Princess Butterfly" while chasing Wormwood to get the amulet back.
It's revealed in this episode that Boswell's magic show went bust.
Crackle' dragonfire is the second alternative to Sofia's amulet Cedric tries to use to taking over Enchancia. The first was the Mermaid Comb of Merroway Cove.

This is also the second time it involves the power of the four elements. The Mermaid Comb controls water while Dragonfire unleashes fire.

This is the second time Cedric tries to take over Enchancia without going after Sofia's Amulet. The first time was in The Floating Palace.
This is the second time Crackle appears without Princess Vivian, the first being "Finding Clover".
Moral: Be proud of your gifts.
v - e - d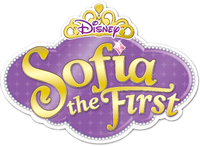 Characters
Princess Sofia • Queen Miranda • King Roland II • Prince James • Princess Amber • Princess Hildegard • Cedric the Sorcerer • Wormwood • Baileywick • Robin • Mia • Clover • Whatnaught • Goodwyn the Great • Winifred the Wise • Jade • Ruby Hanshaw • Princess Clio • Prince Zandar • Princess Jun • Prince Hugo • Minimus • Princess Vivian • Crackle • King Marcus and Queen Cecily • Trolls• Lucinda • Prince Jin • Magic Carpet • Jasper • Prince Khalid • Meg and Peg • Madam Ubetcha • Prince Desmond • Miss Nettle • Sir Gillium • Professor Popov • Helen Hanshaw • Oona • Queen Emmaline • Cora • Plank • Aunt Tilly • Wilbur the Wombeast • Sven • Emperor Quon • Empress Lin-Lin • Rex • Prince Axel • King Garrick • Electra • Vaughan and Vance • Marla • Sir Bartleby • Sir Maxwell • Sir Finnegan • Gwen • Chef Andre • Sofia the Worst • Lady Joy • Lord Gilbert • Wu-Chang • Jade Jaguar • Sir Dax • Boo • Princess Lani • Mamanu • Kamea and Halia • Praline • Freedo • Princess Zooey • Princess Astrid • Slickwell • Greylock the Grand • Princess Ivy • Dragons of Enchancia • Winter • Whiskers • Glacia the Ice Witch • Elliot, Amy, and Kurt • Tizzy • Master Erwin • Bryce Twigley • Button, Benngee, and Brody • Mossy • Carol of the Arrow • Jane • Princess Kari • Miss Elodie • Fluke • Slim • Shelly • Flip • Mantacorn • Onyx and Opal • Wendell Fidget • Mrs. Fidget • Saffron • Muck, Gunk, and Grime • Spruce • Ballerina • Mazzimo • Prince Roderick • Gavin • Kazeem • Sergeant Fizz • King Habib and Queen Farnaz • Chief Gnuckles • Flinch • Grotta • Elfonso • Elfred • Milo the Snake • King Henrik • Cordelia the Conjuror • Calista • Morgana • Crispy • Barley • Sassofras • Professor Zacharias Fleeber • Grand Mum • Gemina and Argus • Count Barnstorm • Sir Oliver • Sir Jaxon • Willawing • Kai • Princess Charlotte • Morris • Zinessa • King Philip and Queen Everly • Lily • Indigo • Marty and Maple • Mandy • Grimtrix • Wriggley, Pumpkin, and Chester • Skye • Piccolo • Baron Von Rocha • Professor Pecullian • Sea Monsters • Malachite and Fig • Omar • Prisma • Azurine • Orion • Vega • Chrysta • Sizzle • Cinder • Singe • Mare of the Mist • King Roland I • Roma • Giggling Goblin • Captain Quivers • Twitch • Vor • Nerissa


Elena of Avalor: Princess Elena • Princess Isabel • Francisco • Luisa • Shuriki • Alacazar • Zuzo • Mateo • Migs, Luna, and Skylar • Rafa • Chancellor Esteban • Armando • King Raul and Queen Lucia • Naomi Turner
Guest Characters: Flora, Fauna, and Merryweather • Cinderella • Jasmine • Magic Carpet • Belle • Ariel • Aurora • Snow White • Mulan • Rapunzel • Tiana • Merida • Olaf • Merlin • Archimedes
Community content is available under
CC-BY-SA
unless otherwise noted.