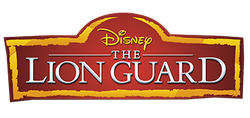 The following episodes of The Lion Guard are listed in the order of their original airing.
The series premiered on January 15, 2016 on Disney Junior while the series pilot movie The Lion Guard: Return of the Roar premiered on November 22, 2015.
On March 4, 2016, Disney Junior announced that the show would be renewed for a second season, which premiered on July 7, 2017. It was also announced on March 15, that there will be a third season as well.[1]
Series Overview
Season
Episodes
Originally aired
Season premiere
Season finale
Pilot
November 22, 2015
1
26
January 15, 2016
April 21, 2017
2
29
July 7, 2017
Spring 2019[2]
3
19
TBA
TBA
Television Movie (2015)
Title
Original Airdate
The Lion Guard: Return of the Roar
November 22, 2015
Set in the African Savanna, the film follows Kion as he assembles the members of the 'Lion Guard'. Throughout the film, the diverse team of young animals will learn how to utilize each of their unique abilities to solve problems and accomplish tasks to maintain balance within the Circle of Life, while also introducing viewers to the vast array of animals that populate the prodigious African landscape.
Season One (2016-2017)
No. in
Series
No. in
Season
Title
Original Airdate
Production
Code
01
01
"Never Judge a Hyena by its Spots"
January 15, 2016
105
When Kion gets separated from the rest of the Lion Guard, he finds himself lost in the Outlands where he meets Jasiri, a friendly female hyena, who rescues him and helps face off against Janja and the other Hyenas.
02
02
"The Rise of Makuu"
January 15, 2016
103
When a crocodile named Makuu takes over as leader of the crocodiles and his aggressive antics send the Pride Lands in chaos, Kion questions whether to intervene or respect animal traditions.
03
03
"Bunga the Wise"
January 22, 2016
104
After floodwaters threaten the Pride Lands and Bunga comes up with a quick fix, Kion and the other members of the Lion Guard learn that the quick and easy solution to a problem is not always the best.
04
04
"Can't Wait to be Queen"
January 29, 2016
106
When Simba leaves Kiara in charge of Pride Rock for the first time, Kion reluctantly agrees to obey her which proves difficult when Janja tries to take advantage of Kiara's inexperience and hatches a plot to take over the Pride Lands.
05
05
"Eye of the Beholder"
February 5, 2016
107
When Ono temporally loses vision in one of his eyes, he questions his value to the Lion Guard as the "Keenest of sight".
06
06
"The Kupatana Celebration"
February 12, 2016
108
Kion inadvertently leads a pack of jackals into the Pride Lands, where they wreak havoc during a highly regarded Pride Lands ceremony.
07
07
"Fuli's New Family"
February 19, 2016
109
The Lion Guard worries that Fuli spends too much time with her own, so they start including her in their own family activities, which leads to repeated comic disaster.
08
08
"The Search for Utamu"
February 26, 2016
110
Fuli learns a lesson about teamwork when she takes on a mission alone and overexerts herself, leaving herself defenseless against attacking vultures.
09
09
"Follow That Hippo!"
March 18, 2016
111
Beshte rescues a young elephant that idolizes him after he wanders into danger.
10
10
"Call of the Drongo"
March 25, 2016
112
The Lion Guard steps in when they encounter a deceptive drongo bird named Tamaa who mimics predators to scare off smaller animals.
11
11
"Paintings and Predictions"
April 1, 2016
113
Believing that Rafiki's paintings predict the future, Bunga enlists the rest of the Lion Guard to Save Kion from danger.
12
12
"The Mbali Fields Migration"
April 22, 2016
114
Kion and the Guard must lead a large herd through the Outlands to find a less crowded gazing ground.
13
13
"Bunga and the King"
April 29, 2016
115
When Bunga and Simba are trapped underground, they discover a shared family background - they were both raised by Timon and Pumbaa.
14
14
"The Imaginary Okapi"
July 8, 2016
117
When Beshte befriends a shy okapi, the Lion Guard thinks Beshte has an imaginary friend.
15
15
"Too Many Termites"
July 15, 2016
118
The Lion Guard mistakenly chase off aardwolves instead of hyenas and the Pride Lands become overrun with termites.
16
16
"The Trouble With Galagos"
August 5, 2016
119
The Guard must help a leopard stand up to a bully challenging his territory.
17
17
"Janja's New Crew"
August 26, 2016
120
Janja replaces Chungu and Cheezi with two new hyenas in an attempt to sideline the Lion Guard.
18
18
"Baboons!"
September 23, 2016
121
After the Lion Guard rescue a baby baboon, Fuli is charged with returning the baboon to its mother.
19
19
"Beware the Zimwi"
October 14, 2016
122
When tales of a mysterious creature plague the Pride Lands, the Guard must conquer their fears and track down the elusive beast.
20
20
"Lions of the Outlands"
November 11, 2016
123
The Lion Guard must choose whether to side with the hyenas or the lions when Jasiri, the good hyena, asks for help.
21
21
"Never Roar Again"
November 19, 2016
116
While trying to save his mother from a group of hyenas, Kion fears that he has lost control of his Roar and vows to never use it again.
22
22
"The Lost Gorillas"
December 3, 2016
127
The Lion Guard helps two buffonish gorilla Princes return to their home in the snowy Rwenzori Mountains.
23
23
"The Trail to Udugu"
January 6, 2017
125
Simba is left in charge of the Guard when Nala takes Kion and Kiara on a journey.
24
24
"Ono's Idol"
February 24, 2017
126
When Ono meets his idol, the legendary eagle Hadithi, he learns that his hero isn't what he expected.
25
25
"Beshte and the Hippo Lanes"
March 17, 2017
124
When Beshte's dad is injured while creating "Hippo Lanes", Beshte must step in and take over the job.
26
26
"Ono the Tickbird"
April 21, 2017
128
Ono must fill in for a rhino's "seeing-eye bird" while the Guard helps the rhino and tickbird resolve their differences.
Season Two (2017-2019)
No. in
Series
No. in
Season
Title
Original Airdate
Production
Code
27
01
"Babysitter Bunga"
July 7, 2017
201
When Muhimu the zebra asks Bunga to babysit, his unorthodox style soon catches on, and he is put in charge of several more young Pride Landers.
28
02
"The Savannah Summit"
July 7, 2017
202
While Simba gathers the animal leaders for a Savannah Summit, the Lion Guard learns of a plot against Twiga the giraffe.
29
03
"The Traveling Baboon Show"
July 14, 2017
208
The Lion Guard must work together to chase away a baboon comedy troupe that has been distracting the other animals with their antics and stealing their food.
30
04
"Ono and the Egg"
July 21, 2017
209
Ono begrudgingly becomes the protector of a cuckoo bird's egg left in his nest and chases off an African harrier hawk who has come to the Pride Lands to hunt for tasty new treats.
31
05
"The Rise of Scar"
July 29, 2017
205
Kion accidentally summons Scar over a volcano when he uses the Roar of the Elders in anger.
32
06
"Let Sleeping Crocs Lie"
August 11, 2017
207
After the Lion Guard accidentally wakes a group of hibernating crocodiles who become furious that they now have to suffer through the dry season in the Savanna, Scar seizes the opportunity to wreak havoc in the Pride Lands.
33
07
"Swept Away"
September 15, 2017
210
When Beshte ends up alone in the Outlands, Scar uses the opportunity to attack the Lion Guard's strongest member.
34
08
"Rafiki's New Neighbors"
September 22, 2017
211
Rafiki gets some annoying new neighbours who he wishes would be a little quieter.
35
09
"Rescue in the Outlands"
September 29, 2017
212
When Jasiri and two hyena cubs are in danger in the Outlands, the Guard enlist the help of Thurston the Zebra to repel a tsetse fly infestation slowing down their efforts to help them.
36
10
"The Ukumbusho Tradition"
October 27, 2017
215
Makini and the Guard are excited to attend their first Ukumbusho but bees threaten to ruin the important celebration!
37
11
"The Bite of Kenge"
November 3, 2017
213
A ferocious monitor lizard named Kenge bites some members of the Lion Guard, temporarily paralyzing them.
38
12
"Timon and Pumbaa's Christmas"
December 8, 2017
221
The Lion Guard enlist the help of animals throughout the Pride Lands to surprise Timon and Pumbaa with a Christmas celebration.
39
13
"The Morning Report"
January 8, 2018
214
Zazu wants to take the day off from delivering his regular morning report, so he decides to leave Ono with the job. But when Scar finds out and has the Hyenas trap and interrogate Zazu, the Guard must rescue him.
40
14
"The Golden Zebra"
January 9, 2018
216
Facing a water shortage in the Pride Lands, the Lion Guard must appease zebra leader, Dhahabu, to gain access to a new watering hole.
41
15
"The Little Guy"
January 10, 2018
217
Beshte befriends Hodari, a tiny gecko who wants to be a crocodile.
42
16
"Divide and Conquer"
January 11, 2018
219
The Guard faces two attacks, so Kion enlists the help of Tamaa the Drongo to help them be in two places at once.
43
17
"The Scorpion's Sting"
April 2, 2018
222
After Simba is stung by a scorpion, the Guard must travel to the Outlands to find the cure and along the way they start to come face to face with Scar for the first time.
44
18
"The Wisdom of Kongwe"
April 3, 2018
218
Fuli and Makini are tasked with escorting one of the Pride Lands' wisest animals, a tortoise named Kongwe, to Pride Rock.
45
19
"The Kilio Valley Fire"
April 4, 2018
220
After Scar's minions set fire to the Kilio Valley, the misplaced elephants are forced to the Pride Lands and create chaos amongst the other herds.
46
20
"Undercover Kinyonga"
April 5, 2018
223
The Lion Guard meets a color-changing chameleon who is willing to keep an eye on Scar in the Outlands.
47
21
"Cave of Secrets"
September 4, 2018
TBA
The Lion Guard finds a mysterious cave that could contain what they need to defeat Scar, but they must traverse through dangerous hazards to learn its secrets.
48
22
"The Zebra Mastermind"
September 5, 2018
TBA
The Outland villains learn about Thurston's boast about being the brains behind the Lion Guard and plan to capture him in order to finaly defeat them.
49
23
"The Hyena Resistance"
September 6, 2018
226
Jasiri offers to help the Lion Guard in their battle against Scar by forming a hyena resistance in the Outlands.
50
24
"The Underground Adventure"
September 7, 2018
227
While escaping a fire, Kion, Kiara, Tiifu, Zuri and Bunga must navigate through a network of underground tunnels and meet an adorable golden mole with a sweet singing voice.
51
25
"Beshte and the Beast"
November 12, 2018
228
A gorilla warrior named Shujaa comes to help The Lion Guard in the battle against Scar.
52
26
"Pride Landers Unite!"
January 21, 2019
TBA
Kion gathers Pride Landers to prepare them in their fight against Scar.
53
27
"The Queen's Visit"
February 18, 2019
230
After being threatened by Scar's attacks, Queen Dhahabu asks Fuli, Tiifu and Zuri to become her permanent personal guards.
54
28
"The Fall Of Mizimu Grove"
2019
TBA
When Timon and Pumbaa put on a show to lift everyone's spirits, they soon find they've set the stage for a showdown no one will ever forget.
55
29
"Fire From The Sky"
2019
TBA
References