The Magic Lamp Theater is a 3-D attraction at Tokyo DisneySea at the Tokyo Disney Resort in Japan. It is based on the 1992 Disney film Aladdin and stars the Genie.
Plot
Pre-show
There is a 5 minute pre-show before the main show.
A cobra storyteller named Bakeet tells the story on how a boy named Assim and his master Shaban the Magician found a Magic Lamp. Suddenly, Shaban the Magician took it away from Assim and rubbed the lamp. Later, the Genie appears and grants Shaban's wish to become the "world's greatest magician". The story continues in the main show.
Main Show
As the story continues in live-action, Master Shaban starts a magic show featuring Assim (who is usually played by a female cast member) as his volunteer. Shaban performs the magic trick. After Shaban performs the trick, Assim finds the magic lamp and the Genie appears where he is seen taking a shower. Now, guests can put their "Magic Glasses", which is their 3-D glasses. Back to the show, the Genie comes to Assim but gets accidentally gets trap inside a vase and tries to move. The Genie later was able to get back by sneaking in and turns into a bunny, then later turns into a lady. Shaban tells Assim to keep the lamp away.
Genie tells Shaban that he has already made two wishes and wants the third wish. Shaban tries to escape but the Genie pulls Shaban back. Shaban suddenly vanishes and Assim comes wondering where Shaban is. The Genie now puts Assim in his Magic Carpet and brings him inside the screen. The Genie turns Assim into a pauper resembling his friend Aladdin. They both ride on a magic carpet celebrating the vanish of Shaban the Magican and soars to various places including going under the guests' seats causing a 4-D effect and later ends the show.
Trivia
Gallery
See also
References
v - e - d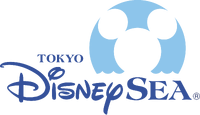 Current Entertainment
Disney Light the Night
Community content is available under
CC-BY-SA
unless otherwise noted.