"The Mystic Isles: A Hero for the Hoodwinks" is the one hundred and fourth episode of the Disney Junior animated series Sofia the First. It premiered on February 16, 2018, and is the twenty-first episode in the fourth season.
Plot
Sofia and her animal friends are taking a stroll in Dunwiddie Village, when suddenly, the Baker's horse Biscuit gets loose. Luckily, Sofia leaps on Biscuit and stops her from going over an under construction bridge. The Baker thanks her and gives her a pie. Sofia's animal friends praise her heroics. Clover voices his hope to be as big a hero as Sofia so he can get rewards like pies too. Robin and Mia tease Clover about this aspiration. Sofia tells Clover he's her hero. She gives Clover the pie and heads to the Mystic Isles for Protector training.
In the spot where the Leafsong Festival was held, Clover is playing hero with Whatnaught, when Hoodwinks show up. The Hoodwinks are looking for Sofia so they can get her to help them with a problem. Sensing a chance to become a hero, Clover offers to solve their problem for Sofia. When they ask if he's a Protector, Clover says he is, to Whatnaught's disapproval. After the Hoodwinks assure him he'll get a reward, Clover goes with them to the Mystic Isles on a Unicorn. Meanwhile at the Protectors Castle, Sofia is commencing the next phase of her training: Using her Windwhip.
Clover arrives at the Hoodwinks home. A Hoodwink named Halt tells Clover that some Wee Sprites who were chased off the Isle of Wee Sprites are wreaking havoc in one of their trees. He also tells Clover about the Rompkin Romp nearby. Clover tells them he knows how to get rid of Wee Sprites because he and Sofia have dealt with Wee Sprites before and asks Hidey to write him a song for him afterwards. This makes Halt realize that Clover isn't a Protector and goes off to get a real Protector. Halt arrives at the Protectors' Castle and tells Sofia about Clover. Sofia confirms that Clover isn't a Protector and goes back with him. Meanwhile, Clover gets the Wee Sprites to say they want to leave by telling them about the Rompkin Romp. After they leave, the Hoodwinks give Clover sugar plum pies. When Sofia shows up, the Hoodwinks sing Clover the song he asked them to write.
Suddenly, they hear a thud from the Rompkins' Groove. Sofia asks Clover how he got the Wee Sprites to say they wanted to leave and he tells her it was the usual way. Sofia, Hidey, and Clover head to the Rompkins, who tell them the Wee Sprites are wrecking their stuff. Sofia asks Clover if he got the Wee Sprites out of the Hoodwinks' Tree by sending them to the Rompkins' home which Clover confirms. Clover decides to send them to the Isle of Fairies but Sofia shuts down this idea by telling him that will just make the problem someone else's problem again. Sofia asks the Wee Sprites why they aren't on their own Isle and they tell her they were chase off by Badger Birds. The trio head to the Isle of Wee Sprites and learn that a Wee Sprite named Buzzer accidentally caused the Badger Bird infestation by bringing one back from the Isle of Magical Birds and using a Cloning Potion on it as a prank. Clover tries to end the infestation by trapping the Birds inside Buzzer's house only to learn the Cloning Potion is inside too. Sofia asks Clover why he did that to which he tells her he wanted to be a hero and get rewards. Sofia tells Clover she doesn't do her good deeds for rewards but because she wants to help. Working together, Sofia and Clover end the infestation. The trio take the Birds back to their Isle and go back to tell the Wee Sprites they can go home. After they head home, Sofia tells Clover he's her hero.
Cast
Song
Trivia
Moral: A true hero does good deeds because they want to help, not just to get rewarded.
During the song, a twister is shown blowing a house around, this being a reference to the twister scene in The Wizard of Oz.
International Premieres
Gallery
v - e - d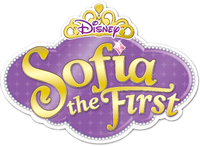 Characters
Princess Sofia • Queen Miranda • King Roland II • Prince James • Princess Amber • Princess Hildegard • Cedric the Sorcerer • Wormwood • Baileywick • Robin • Mia • Clover • Whatnaught • Goodwyn the Great • Winifred the Wise • Jade • Ruby Hanshaw • Princess Clio • Prince Zandar • Princess Jun • Prince Hugo • Minimus • Princess Vivian • Crackle • King Marcus and Queen Cecily • Trolls• Lucinda • Prince Jin • Magic Carpet • Jasper • Prince Khalid • Meg and Peg • Madam Ubetcha • Prince Desmond • Miss Nettle • Sir Gillium • Professor Popov • Helen Hanshaw • Oona • Queen Emmaline • Cora • Plank • Aunt Tilly • Wilbur the Wombeast • Sven • Emperor Quon • Empress Lin-Lin • Rex • Prince Axel • King Garrick • Electra • Vaughan and Vance • Marla • Sir Bartleby • Sir Maxwell • Sir Finnegan • Gwen • Chef Andre • Sofia the Worst • Lady Joy • Lord Gilbert • Wu-Chang • Jade Jaguar • Sir Dax • Boo • Princess Lani • Mamanu • Kamea and Halia • Praline • Freedo • Princess Zooey • Princess Astrid • Slickwell • Greylock the Grand • Princess Ivy • Dragons of Enchancia • Winter • Whiskers • Glacia the Ice Witch • Elliot, Amy, and Kurt • Tizzy • Master Erwin • Bryce Twigley • Button, Benngee, and Brody • Mossy • Carol of the Arrow • Jane • Princess Kari • Miss Elodie • Fluke • Slim • Shelly • Flip • Mantacorn • Onyx and Opal • Wendell Fidget • Mrs. Fidget • Saffron • Muck, Gunk, and Grime • Spruce • Ballerina • Mazzimo • Prince Roderick • Gavin • Kazeem • Sergeant Fizz • King Habib and Queen Farnaz • Chief Gnuckles • Flinch • Grotta • Elfonso • Elfred • Milo the Snake • King Henrik • Cordelia the Conjuror • Calista • Morgana • Crispy • Barley • Sassofras • Professor Zacharias Fleeber • Grand Mum • Gemina and Argus • Count Barnstorm • Sir Oliver • Sir Jaxon • Willawing • Kai • Princess Charlotte • Morris • Zinessa • King Philip and Queen Everly • Lily • Indigo • Marty and Maple • Mandy • Grimtrix • Wriggley, Pumpkin, and Chester • Skye • Piccolo • Baron Von Rocha • Professor Pecullian • Sea Monsters • Malachite and Fig • Omar • Prisma • Azurine • Orion • Vega • Chrysta • Sizzle • Cinder • Singe • Mare of the Mist • King Roland I • Roma • Giggling Goblin • Captain Quivers • Twitch • Vor • Nerissa


Elena of Avalor: Princess Elena • Princess Isabel • Francisco • Luisa • Shuriki • Alacazar • Zuzo • Mateo • Migs, Luna, and Skylar • Rafa • Chancellor Esteban • Armando • King Raul and Queen Lucia • Naomi Turner
Guest Characters: Flora, Fauna, and Merryweather • Cinderella • Jasmine • Magic Carpet • Belle • Ariel • Aurora • Snow White • Mulan • Rapunzel • Tiana • Merida • Olaf • Merlin • Archimedes
Community content is available under
CC-BY-SA
unless otherwise noted.