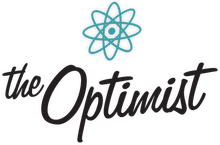 The Optimist was an alternate reality game in and around California. Over the game's six week span it took the players around to Los Angeles landmarks that had some significance to Walt Disney.
It was later revealed to be a tie in to the film Tomorrowland and served as a means of introducing the Plus Ultra organization and its ties to Disney in the film's backstory.
The game's story centered around a young photojournalist named Amelia who is interested in researching her late grandfather's history as an Imagineer who worked on the attractions Disney built for the 1964 New York World's Fair and seeking help online, starting the game. Another major character in the game was Wallace, a Disney fan and graphic designer obsessed with Imagineering's projects in the 1960s such as the World's Fair and the unbuilt Edison Street (depicted here as a specific tribute to Plus Ultra's founders) and an apparent Plus Ultra member, who offered clues on his Disney Cartography website and appeared at the D23 Expo.
Locations visited by players included Disneyland, Carousel of Progress at the Magic Kingdom, the Tam O'Shanter (the Scottish pub that Walt and company would commonly frequent), Walt Disney's Carolwood Barn and the Carousel in Griffith Park. Clues such as old secret Plus Ultra messages and records with audio intended to play in conjunction with the attractions originating at 1964 World's Fair would reveal that there was more going on behind the scenes at Disney then we ever knew. This culminated in a finale at the Main Street Theater at Disneyland where players would be inducted into Plus Ultra and given pins, followed shortly after by a short documentary of the experience produced by Amelia.
Gallery
Videos
Community content is available under
CC-BY-SA
unless otherwise noted.