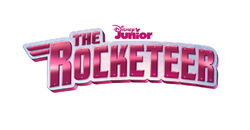 The following episodes of the Disney Junior series The Rocketeer are listed in the order of their scheduled airing. The series premiered on November 8, 2019 on Disney Junior, beginning with "First Flight", "Pilot Error", "Skyway Robbery", and "A Doggone Adventure".
Series Overview
Season
Episodes
Originally aired
Season premiere
Season finale
1
20
November 8, 2019
July 25, 2020
Season One (2019-2020)
No. in
Series
No. in
Season
Title
Original
Airdate
Production
Code
01
01
"First Flight"
November 8, 2019
101A
Kit Secord receives a surprise package on her birthday, revealing she's next in line to become the Rocketeer.
"Pilot Error"
November 8, 2019
101B
While Kit learns the ropes of becoming a flying superhero, she must stop the thieving sister team of Laura and Harley from stealing jewels from the town's jewelry store.
02
02
"Skyway Robbery"
November 8, 2019
102A
When Kit stops a thief from robbing the Bulldog Café, he ends up stealing her rocket-pack and helmet.
"A Doggone Adventure"
November 8, 2019
102B
Butch must rescue his new friend, Honey, the golden doodle.
03
03
"Ground Control to Rocketeer"
November 15, 2019
103A
Tesh gives his bike an extreme makeover that isn't as helpful as he hoped.
"Save the Statue"
November 15, 2019
103B
Kit, Tesh and Butch raise money to repair the statue of the original Hughesville Rocketeer.
04
04
"Carnival Caper"
November 22, 2019
104A
The Great Orsino and his traveling carnival arrive in Hughesville to steal Kit's rocket-pack.
"Songbird Soars Again"
November 22, 2019
104B
Kit befriends a former pilot, May Songbird, and helps her find the courage to fly her plane again.
05
05
"Hypnotic Hughesville"
December 6, 2019
TBA
When the Great Orsino hypnotizes everyone in Hughesville, the Rocketeer must find a way to wake them.
"The Piggy Bank Caper"
December 6, 2019
TBA
Sylvester Slapdash steals Kit's piggy bank in search of a special coin.
06
06
"Downhill Derby"
December 14, 2019
109A
Kit and Tesh are excited to compete in Hughesville's Downhill Go-Cart Derby until a scheming young inventor enters and threatens to ruin the race with a homemade weather machine.
"Flight Class Heroes"
December 14, 2019
109B
When Kit's flight class finds themselves airborne in a pilotless plane, they must learn to work together to land it safely.
07
07
"X-Treme Hero"
January 10, 2020
110A
The Rocketeer introduces Tesh to his extreme sports idol, Xena Treme, after rescuing her during a snowboarding competition.
"Hot on the Trail"
January 10, 2020
110B
Kit joins Tesh and his dad, with their Hughesville Trailbazer troop, on a hike to the famed Gemstone Firefall waterfall and must stop Laura and Harley from stealing the precious gemstone that lies within.
08
08
"Valerie the Valkyrie"
January 17, 2020
108A
Feeling that the Rocketeer is stealing her thunder, Valerie creates her own superhero identity, The Valkyrie.
"Follow that Bulldog"
January 17, 2020
108B
The Cast-Iron Chef attempts to steal Kit's family cookbook from the Bulldog Café.
09
09
"Recipe for Disaster"
January 24, 2020
105A
When Kit and Sareena refuse to expose the secret ingredients in their renowned family recipes, Cast-Iron Chef tries to steal them.
"The Critter Gang"
January 24, 2020
105B
Kit investigates a string of robberies across Hughesville that seem to be committed by wild animals.
10
10
"Cleared for Takeoff"
February 7, 2020
TBA
Kit volunteers at the Bulldog Cafe in order to prove she's responsible enough to enroll in the Valkyrie Flight School.
"First Class"
February 7, 2020
TBA
Kit befriends Valerie d'Avion, the coolest girl in class.
11
11
"Underground Doodlebug"
February 21, 2020
TBA
The Rocketeer goes underground to track down a mischevious kid inventor.
"Bruce Goose"
February 21, 2020
TBA
When a baby goose bonds with Bruce, the Rocketeer teaches it to fly and reunite with its family.
12
12
"Runaway Lilith"
March 13, 2020
TBA
Sylvester Slapdash's pet ferret Lilith runs away to join the Critter Gang.
"The Hughesville Howler"
March 13, 2020
TBA
The Hughesville Howler lures the townsfolk into the forest.
13
13
"Friends and Family Picnic"
April 3, 2020
TBA
When Valerie's dad is stranded out of town, it's up to the Rocketeer to reunite the father and daughter in time for the Hughesville Friends and Family picnic.
"Lights, Camera, Action Hero"
April 3, 2020
TBA
Tesh's camera with footage of Kit revealing herself as the Rocketeer, goes missing!
14
14
"Special Delivery"
April 10, 2020
TBA
Chandi is having a baby as Tesh is worried that she'll use his stuff and that they will like her more than him. Aarush's train is delayed by a rockslide and won't be there in time to see his newborn child in time. When Chandi goes into labour, Aarush is still stranded. At Tesh's suggestion, Kit becomes the Rocketeer to remove the boulders so that Aarush's train can arrive in time.
"The Hunt for Hughesberries"
April 10, 2020
TBA
The Cast-Iron Chef tries to steal all of the Hughesberry pies.
15
15
"Super Deany"
April 17, 2020
TBA
Tesh mentions to Ambrose that the jet pack has been making strange noises. Owing to a malfunction, Ambrose advises Kit to take a break from operating as the Rocketeer as it takes off on its own. It flies right towards The Great Orsino as Deany takes procautions to keep The Great Orsino safe after the first attempt. Deany tries on the jet pack and becomes Super Deany to help people. With Deany unaware of the jet pack being broken, the Rocketeer must work to rescue Deany before any harm comes to him.
"Dr. Doodlebug's Fair Game"
April 17, 2020
TBA
Rolland Poly's latest invention threatens to ruin Kit and Tesh's art projects.
16
16
"The Valkyrie Cleans Up"
April 24, 2020
TBA
Villians pop up all over Hughesville in pursuit of a cash reward for finding the stolen Rocketeer statue.
"The Bank Job"
April 24, 2020
TBA
Kit helps Tesh raise money for a new skateboard.
17
17
"Big Top Problems"
July 4, 2020
TBA
Kit, Tesh, and Butch attend the circus, only to discover a rash of thefts occuring during The Great Orsino's performance.
"One Trick Phony"
July 4, 2020
TBA
Valerie ignores Kit's warning about Xena Treme.
18
18
"Pack-a-Doodle"
July 11, 2020
TBA
"Sitti's Visit"
July 11, 2020
TBA
19
19
"Scarlett's Search"
July 18, 2020
TBA
"Rocketeer Day"
July 18, 2020
TBA
20
20
"Heart of a Hero"
July 25, 2020
TBA
Community content is available under
CC-BY-SA
unless otherwise noted.