"The Royal Dragon" is the ninety-second episode of the Disney Junior animated series Sofia the First. It premiered on July 21, 2017 and is the ninth episode in the fourth season.
Plot
At Zumaria Castle, Sofia is saying good-bye to Vivian when she notices Crackle drop something. The something is revealed to be an invitation to the annual Dragon Roast n Toast, a party for every dragon from every kingdom. Crackle feels like she cannot go since all attendees are supposed to bring their best dragon buddy along and she does not have any dragon buddies at all. Hearing this, Sofia tells Crackle she will go with her. Crackle reminds her that the Roast N Toast is for dragons only, to which Sofia uses her Amulet to turn herself into a dragon. Crackle is delighted by this, since it means that she and Sofia can go to the Roast N Toast.
The next day, Crackle and Sofia are on their way to the Roast N Toast in the Kingdom of Brazendell and are practicing their moves on the way. Crackle tries to do the Quadruple Loop de Spin but messes it up in a way that makes her crash. When they arrive at the Roast N Toast, Sofia recognizes her dragon friends from Enchancia and Brazendell such as Willawing and Flambeau to which Crackle reminds her she cannot reveal who she is. Crackle's attempts to make friends are wrecked by a dragon named Sizzle. Crackle explains that Sizzle is her childhood rival due to the fact that she was always the star of every show, had the widest wingspan, knew all the best fire tricks, and had the most friends. Sizzle comes over and quickly shows herself to be a show-off. Suddenly, The Duchess, the leader of all dragons, calls everyone over for the Roast N Toast. Nearby, Sir Oliver and his horse Basil are planning to ruin the Roast N Toast as revenge for his banishment.
At the Roast N Toast, Sizzle is bragging about how she is buddies with The Duchess and how she is teaching her Head Dragon skills like how to make a tornado with her wings so she can become the leader of the dragons. Jealous, Crackle tells Sizzle that Sofia is even more important than The Duchess. When Sizzle expresses skepticism, Crackle lies by saying that Sofia is the Royal Dragon of Enchancia and has ten castles including one made of gold and diamonds, to the joy of the other dragons. Meanwhile, Sir Oliver attempts to ruin the Roast N Toast by dousing the bonfire with water balloons. This fails because the trigger on his bow is stuck and his water balloons shoot in the air and land on him.
Back at the Roast N Toast, the other Dragons are fawning over an oblivious Sofia, who almost gives herself away by greeting Flembeau, Nitewing, and Smokely. The Duchess announces that it is time for some singing and asks who would like to sing first. Crackle happily volunteers, only for Sizzle to protest that she always sings the first song. Sofia says Crackle should get a turn which Crackle agrees with by telling them she was the star of the Leafsong Festival. When Sizzle says she has been in lots of shows too, Crackle lies again by saying she sang for King Roland and Queen Miranda who gave her a big trophy because of how much they loved her singing. Sofia takes Crackle aside and asks her why she said that since it's not true. Crackle expresses how fed up she is with Sizzle getting all the attention and thinks she can make friends by telling tall tales. Sofia tells her she needs to try just being herself, but Crackle ignores her and engages in a singing battle with Sizzle who later wins. Nearby, Sir Oliver tries to ruin the Roast N Toast by setting ants on the dragons. This fails when the ants go after the sugar cubes on his person instead.
Back at the Roast N Toast it is time for the big Aerial Show. Crackle decides to make friends by showing she is a better flier then Sizzle. Sofia tells her she should just be herself but Crackle likes her plan better. During the flight, Sofia discovers the other dragons think she is the Royal Dragon of Enchancia and tells Crackle about it. Realizing she had something to do with this, Sofia asks Crackle if this is why the other dragons have been fawning over her which she confirms. Crackle asks Sofia to pretend to be what she said she is so she can make friends but Sofia refuses. Desperate, Crackle attempts the Quadruple Loop de Spin and, like before, she messes it up in a way that make her crash into Sofia. The crash makes Sofia's Amulet come off her and she turns back to normal. The Duchess catches Sofia, who puts her Amulet back on. Flambeau, Smokley, and Nitelite are shocked to see Sofia and ask her why Crackle told them she was the Royal Dragon of Enchancia to which Sizzle reveals that Crackle was lying the whole time. Crackle admits she lied about everything because she does not have any dragon friends and sadly flies away.
Crackle comes across Sir Oliver and Basil in the woods and hears him planning to ruin the Roast N Toast by trapping the dragons in a net and goes back to warn the others. Unfortunately because of her lies, the other dragons do not believe her. Sofia appears and Crackle tells her about the knight. Sofia identifies him as Sir Oliver but is too late to stop him from trapping the dragons. Crackle urges Sizzle to save their friends to which Sizzle admits she also lied about everything because she didn't have a dragon buddy either and she and Crackle reconcile. Working together, Sofia, Crackle, and Sizzle free the other dragons and drive Sir Oliver away. The Roast N Toast resumes with a marshmallow roast with Sofia joining in after she turns herself back into a dragon.
Cast
Song
Trivia
Goofs
Sofia's Enchantlet is missing from Sofia's human form during some takes after the episode climax.
During the big aerial show and when Sir Oliver caught all the dragons, the bonfire was missing.
International Premieres
Gallery
v - e - d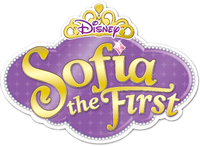 Characters
Princess Sofia • Queen Miranda • King Roland II • Prince James • Princess Amber • Princess Hildegard • Cedric the Sorcerer • Wormwood • Baileywick • Robin • Mia • Clover • Whatnaught • Goodwyn the Great • Winifred the Wise • Jade • Ruby Hanshaw • Princess Clio • Prince Zandar • Princess Jun • Prince Hugo • Minimus • Princess Vivian • Crackle • King Marcus and Queen Cecily • Trolls• Lucinda • Prince Jin • Magic Carpet • Jasper • Prince Khalid • Meg and Peg • Madam Ubetcha • Prince Desmond • Miss Nettle • Sir Gillium • Professor Popov • Helen Hanshaw • Oona • Queen Emmaline • Cora • Plank • Aunt Tilly • Wilbur the Wombeast • Sven • Emperor Quon • Empress Lin-Lin • Rex • Prince Axel • King Garrick • Electra • Vaughan and Vance • Marla • Sir Bartleby • Sir Maxwell • Sir Finnegan • Gwen • Chef Andre • Sofia the Worst • Lady Joy • Lord Gilbert • Wu-Chang • Jade Jaguar • Sir Dax • Boo • Princess Lani • Mamanu • Kamea and Halia • Praline • Freedo • Princess Zooey • Princess Astrid • Slickwell • Greylock the Grand • Princess Ivy • Dragons of Enchancia • Winter • Whiskers • Glacia the Ice Witch • Elliot, Amy, and Kurt • Tizzy • Master Erwin • Bryce Twigley • Button, Benngee, and Brody • Mossy • Carol of the Arrow • Jane • Princess Kari • Miss Elodie • Fluke • Slim • Shelly • Flip • Mantacorn • Onyx and Opal • Wendell Fidget • Mrs. Fidget • Saffron • Muck, Gunk, and Grime • Spruce • Ballerina • Mazzimo • Prince Roderick • Gavin • Kazeem • Sergeant Fizz • King Habib and Queen Farnaz • Chief Gnuckles • Flinch • Grotta • Elfonso • Elfred • Milo the Snake • King Henrik • Cordelia the Conjuror • Calista • Morgana • Crispy • Barley • Sassofras • Professor Zacharias Fleeber • Grand Mum • Gemina and Argus • Count Barnstorm • Sir Oliver • Sir Jaxon • Willawing • Kai • Princess Charlotte • Morris • Zinessa • King Philip and Queen Everly • Lily • Indigo • Marty and Maple • Mandy • Grimtrix • Wriggley, Pumpkin, and Chester • Skye • Piccolo • Baron Von Rocha • Professor Pecullian • Sea Monsters • Malachite and Fig • Omar • Prisma • Azurine • Orion • Vega • Chrysta • Sizzle • Cinder • Singe • Mare of the Mist • King Roland I • Roma • Giggling Goblin • Captain Quivers • Twitch • Vor • Nerissa


Elena of Avalor: Princess Elena • Princess Isabel • Francisco • Luisa • Shuriki • Alacazar • Zuzo • Mateo • Migs, Luna, and Skylar • Rafa • Chancellor Esteban • Armando • King Raul and Queen Lucia • Naomi Turner
Guest Characters: Flora, Fauna, and Merryweather • Cinderella • Jasmine • Magic Carpet • Belle • Ariel • Aurora • Snow White • Mulan • Rapunzel • Tiana • Merida • Olaf • Merlin • Archimedes