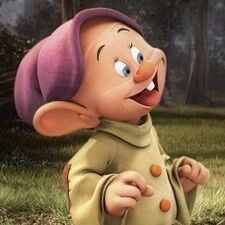 The Seven Dwarfs was a planned CGI animated prequel to Snow White and the Seven Dwarfs.
Production
In the 2000s, Disneytoon Studios began development on a computer-animated prequel to Snow White and the Seven Dwarfs, titled The Seven Dwarfs. Director Mike Disa and screenwriter Evan Spiliotopoulos pitched a story explaining how the Dwarfs met, and how the Evil Queen took the throne from Snow White's father. The response to the film's pitch was overwhelmingly positive, and Disneytoons president Sharon Morrill agreed to Disa and Spiliotopoulos' vision for the prequel, giving them free rein. With high expectations, Disney began planning three computer animated sequels to Dwarfs. The films were to follow the title characters' return home to families and friends after the Evil Queen's death in Snow White.
According to Disa, Disneytoon management changed the prequel to center around how Dopey lost his voice upon witnessing the death of his mother. This led Disa, who found this idea to be much too dark and unfitting to the story he had been working on up to that point, to leave the project due to creative differences.
After Disney purchased Pixar in 2006, John Lasseter, Disneytoon's new Chief Creative Officer, cancelled Dwarfs.[1]
Video
References