"The Tale of the Noble Knight" is the seventy-fifth episode of the Disney Junior animated series Sofia the First. It premiered on July 1, 2016 and is the twenty-first episode in the third season.
On June 28, 2016, the episode was made available on Disney Junior app before making its television debut.
Plot
While taking Minimus out for a ride, Sofia's amulet starts to glow blue. She is needed at the Secret Library once again. She arrives at the library, just in time to catch the book that has the next story she needs to finish. It is called "The Tale of the Noble Knight", which tells the story of Brazendell, a faraway kingdom where people and dragons lived in harmony until one day, for reasons unknown, the Dragons began setting fires all over the land. The King of Brazendell declared that whoever could stop the dragons would be named First Knight, leader of all knights. Sir Oliver, the strongest and bravest all knights, vowed to defeat the dragons and become First Knight. To do this, he has to seek the magical Ice Fire Shield, which had the power to freeze dragon fire. As the story goes, the shield can only be found by following a trail of riddles and clues. However, a rival knight named Sir Jaxon also wants the shield, so he sets out to trap Sir Oliver. Sofia's task is to help the noblest knight find the Ice Fire Shield.
Sofia and Minimus set out to Brazendell and soon find Sir Oliver. Upon meeting him, they find Sir Oliver to be very conceited and arrogant. Sofia and Minimus begin to show disapproving faces, especially when he openly looks down on them after saying they have come to assist him on his quest. Suddenly, Sir Oliver's arrogance gets himself caught in a trap, despite Sofia's warning. She helps Sir Oliver out of the trap, and then see Sir Jaxon waiting for them. Sir Oliver draws his sword and the two knights engage in a fight. Sofia tries to get them to stop but neither one of them listens, until she stands in the way when Sir Jaxon has Sir Oliver defenseless. She manages to get the two knights to call it a truce, but as they shake on it Sir Oliver goes back on his word and locks him up. He then proceeds in searching for clues that will lead them to the Ice Fire Shield. But then he gets distracted by admiring his reflection in a mirror, so Sofia looks for the clues herself. She finds a stained glass window hidden behind a portrait. She discovers a riddle on it as well, and following her own line of reasoning it instructs them to look through a hole in the window where they can see a rock across the valley made out of gold. They head out immediately and leave Sir Jaxon trapped in the tower, despite Sofia's concerns. Arriving at the golden rock, Minimus and Sofia are beginning to dislike Sir Oliver, but since the book says he is the noble knight, Sofia has to help him. While searching for clues, Sofia and Minimus find another riddle carved in the rock. According to Sofia, the riddle instructs them to look through a hole that shows a cave across the valley, where the Ice Fire Shield is hidden.
Just then, they spot Sir Jaxon coming in their direction. Sir Oliver decides to wash him away by opening a nearby dam, despite Sofia's objections. He releases the water and Sir Jaxon makes a run for it. While Sir Oliver proceeds to the cave, Sofia and Minimus decide to rescue Sir Jaxon. They arrive just in time to airlift him to safety. Afterwards, they are cornered by the dragons of Brazendell and discover that they are very friendly and friends of Sir Jaxon's. Sofia also discovers that the reason the dragons have been setting fires to the kingdom is because Sir Oliver had been starting fights with them just to make them look bad and make himself look like a hero. This makes Sofia realize that Sir Jaxon is the noble knight that she is supposed to help, not Sir Oliver. Together, they fly to the cave in hopes of stopping Sir Oliver. But they are too late, as Sir Oliver has already found the shield. The dragons attack him with their fire breath, but Sir Oliver uses the shield to block their attacks and turn their flames into ice. Sir Jaxon goes in to distract Sir Oliver, giving Sofia the chance to swipe the shield from his clutches. Sir Oliver has been beaten and the King of Brazendell arrives.
Sofia and Sir Jaxon tell the king about Sir Oliver's deception, and the latter accidentally confirms this. Disgusted by this, the king banishes Sir Oliver from the kingdom and rewards Sir Jaxon with the Ice Fire Shield as well as the title of First Knight. Another unfinished story is given a happy ending. 
Cast
Song
Trivia
This episode was previously titled "The Secret Library: The Tale of the Noble Knight".
This is the third installment of the Secret Library story arc, preceded by "The Secret Library" and "Olaf and the Tale of Miss Nettle".
This and the following episodes have their plots after Elena and the Secret of Avalor.

Because of this, Sofia's amulet is shown in pink.

This episode was previously scheduled for July 3, but for some unknown reason this statement was incorrect.
Starting with this episode, the title sequence is changed and the main title theme is re-orchestrated.
This is the second Secret Library episode to have a plot twist, the first being "Olaf and the Tale of Miss Nettle".
Basil, Sir Oliver's Horse, is the second character Cary Elwes voiced on the show. The first was Prince Roderick.
It is revealed in this episode that Sofia is ticklish.
Moral: True nobility means being kind, honest, and brave.
Goofs
Sofia did not have the key when she was in the Secret Library.
International Premieres
Gallery
v - e - d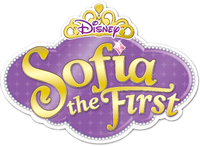 Characters
Princess Sofia • Queen Miranda • King Roland II • Prince James • Princess Amber • Princess Hildegard • Cedric the Sorcerer • Wormwood • Baileywick • Robin • Mia • Clover • Whatnaught • Goodwyn the Great • Winifred the Wise • Jade • Ruby Hanshaw • Princess Clio • Prince Zandar • Princess Jun • Prince Hugo • Minimus • Princess Vivian • Crackle • King Marcus and Queen Cecily • Trolls• Lucinda • Prince Jin • Magic Carpet • Jasper • Prince Khalid • Meg and Peg • Madam Ubetcha • Prince Desmond • Miss Nettle • Sir Gillium • Professor Popov • Helen Hanshaw • Oona • Queen Emmaline • Cora • Plank • Aunt Tilly • Wilbur the Wombeast • Sven • Emperor Quon • Empress Lin-Lin • Rex • Prince Axel • King Garrick • Electra • Vaughan and Vance • Marla • Sir Bartleby • Sir Maxwell • Sir Finnegan • Gwen • Chef Andre • Sofia the Worst • Lady Joy • Lord Gilbert • Wu-Chang • Jade Jaguar • Sir Dax • Boo • Princess Lani • Mamanu • Kamea and Halia • Praline • Freedo • Princess Zooey • Princess Astrid • Slickwell • Greylock the Grand • Princess Ivy • Dragons of Enchancia • Winter • Whiskers • Glacia the Ice Witch • Elliot, Amy, and Kurt • Tizzy • Master Erwin • Bryce Twigley • Button, Benngee, and Brody • Mossy • Carol of the Arrow • Jane • Princess Kari • Miss Elodie • Fluke • Slim • Shelly • Flip • Mantacorn • Onyx and Opal • Wendell Fidget • Mrs. Fidget • Saffron • Muck, Gunk, and Grime • Spruce • Ballerina • Mazzimo • Prince Roderick • Gavin • Kazeem • Sergeant Fizz • King Habib and Queen Farnaz • Chief Gnuckles • Flinch • Grotta • Elfonso • Elfred • Milo the Snake • King Henrik • Cordelia the Conjuror • Calista • Morgana • Crispy • Barley • Sassofras • Professor Zacharias Fleeber • Grand Mum • Gemina and Argus • Count Barnstorm • Sir Oliver • Sir Jaxon • Willawing • Kai • Princess Charlotte • Morris • Zinessa • King Philip and Queen Everly • Lily • Indigo • Marty and Maple • Mandy • Grimtrix • Wriggley, Pumpkin, and Chester • Skye • Piccolo • Baron Von Rocha • Professor Pecullian • Sea Monsters • Malachite and Fig • Omar • Prisma • Azurine • Orion • Vega • Chrysta • Sizzle • Cinder • Singe • Mare of the Mist • King Roland I • Roma • Giggling Goblin • Captain Quivers • Twitch • Vor • Nerissa


Elena of Avalor: Princess Elena • Princess Isabel • Francisco • Luisa • Shuriki • Alacazar • Zuzo • Mateo • Migs, Luna, and Skylar • Rafa • Chancellor Esteban • Armando • King Raul and Queen Lucia • Naomi Turner
Guest Characters: Flora, Fauna, and Merryweather • Cinderella • Jasmine • Magic Carpet • Belle • Ariel • Aurora • Snow White • Mulan • Rapunzel • Tiana • Merida • Olaf • Merlin • Archimedes
Community content is available under
CC-BY-SA
unless otherwise noted.