"Tigger is the Mother of Invention" is the first segment of the eighth episode of the third season of The New Adventures of Winnie the Pooh.
Plot
Rabbit wishes the snow would fall neatly. Piglet wished it would fall in the Summer when it's warmer. Pooh wants to stop for a small smackerel. Tigger bounces them, looking for fun! Rabbit angrily says they're working... and wishes there was something to make snow shoveling less work. Tigger vows to invent some stupendous thing! ("Accepting a challenge is what Tiggers do the best! Woo hoo hoo hoo!") He sets off to invent something the likes of which nobody's never seen. A week later Tigger, is still hard at work. Now it's Spring and he's still inventing... Even when Pooh tells him that it is a beautiful spring day and that he and Piglet are going on a picnic, Tigger still refuses, as he has no time for picnics.
Since then, Tigger has a sign on his door saying "Do Not Dstrb. This Means U" (actually meaning "Do not disturb. This means you.") He's been inventing all winter, spring, summer and fall. Just as an impatient and fed up Rabbit is about to force open Tigger's front door, Tigger opens it himself and announces that his invention has been invented. Pooh, Piglet and Rabbit are astounded at Tigger's creation. Pooh asks Tigger what it does, and Tigger tells hem that he'll demonstrate the device.
Unfortunately, Tigger's invention seems to do more harm than good. First he plucks out Rabbit's vegetables in a disorderly fashion. Rabbit is not amused. Tigger then uses the contraption to lower the honey tree for Pooh. But the disturbance causes the bees to chase Pooh and his friends. Finally, Tigger demonstrates how his machine house cleans Piglet's house... well, more like mess up the house.
Rabbit calls a meeting to do with "you-know-who"... He derails Tigger's invention as a menace! Is it Tigger "who's who"? Pooh asks... Tigger thinks they like his invention and thanks them for finding the inventor in himself. He presents his new improved invention. His invention invents lots of little inventy things on wheels, with disasters, sink un-blockers... brooms and the like, terrorizing the others. One of them brings Pooh a bee hive, with the bees buzzing around it... The other two are terrorizing Rabbit and Piglet. Rabbit and the others go to Tigger's house one night and Rabbit demands that Tigger come out, but his little inventions are terrorizing him, giving him a bath.  The others go and free Tigger and get the contraptions into the mother contraption. Rabbit tells Tigger his invention has caused nothing but trouble from the start. Upset, Tigger agrees... He feels he's a failure and decides to leave the 100 Acre Wood. TTFG... Ta Ta for good... The others sadly watch Tigger walk away.
Three days later, Piglet is snowed in and would be very grateful if someone had a few moments to save his life. Tigger wants to help, but he's been moping for three days now and he's just getting started. He blames his machine and kicks it, it spurs into life, as Pooh and Rabbit try to dig Piglet out as the machine comes... and digs Piglet out... and then falls apart... giving its all to save Piglet. Since he built the invention to clear snow in the first place, it fulfilled its original purpose.. So it's obvious what Tigger's got to do next, invent another invention. It's going to be stupendeous, colossical... and monumentous, so incredibibble, so unbeleivabillbe, even he won't believe it much to the worry of Pooh, Piglet and Rabbit. (Actually these misspelled words should be classical, marvelous, incredible, and unbelievable.)
Cast
Uncredited
Home video
Learning: Making Friends (VHS)
Trivia
On Disney+, this episode's title card says "Tigger is the Mother of All Invention"
Gallery
v - e - d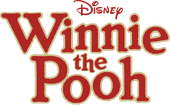 Songs
Movie Songs
Winnie the Pooh and the Honey Tree: "Winnie the Pooh" • "Up, Down, Touch the Ground" • "Rumbly in My Tumbly" • "Little Black Rain Cloud" • "Mind Over Matter"
Winnie the Pooh and the Blustery Day: "A Rather Blustery Day" • "The Wonderful Thing About Tiggers" • "Heffalumps and Woozles" • "Rain, Rain, Rain Came Down, Down, Down" • "Hip-Hip-Hooray!"
Boo to You Too! Winnie the Pooh: "I Am Not Afraid" • "I Wanna Scare Myself"
Pooh's Grand Adventure: The Search for Christopher Robin: "Forever & Ever" • "Adventure is a Wonderful Thing" • "If It Says So" • "Wherever You Are" • "Everything is Right"
The Many Songs of Winnie the Pooh: "It Really Was a Woozle, Yes it Was"
Sing a Song with Pooh Bear: "Kanga Roo Hop" • "You're the One and Only One" • "Harvest What You Grow" • "My Song"
Winnie the Pooh: A Valentine for You: "Girls are Like Boys" • "When the Love Bug Bites" • "Places in the Heart"
Winnie the Pooh: A Very Merry Pooh Year: "Jingle Bells" • "Snow Snows" • "Merry Pooh Year" • "Hunny, Not for Me" • "Auld Lang Syne"
The Tigger Movie: "Someone Like Me" • "Whoop-de-Dooper Bounce" • "Lull-a-Bee" • "Round My Family Tree" • "How to Be a Tigger" • "Your Heart Will Lead You Home"
Piglet's Big Movie: "If I Wasn't So Small" • "A Mother's Intuition" • "With a Few Good Friends" • "Sing-Ho (For the Life of a Bear)" • "The More It Snows (Tiddely-Pom)" • "The More I Look Inside" • "Comforting to Know"
Springtime With Roo: "We're Huntin' Eggs Today" • "Sniffley Sniff" • "Easter Day With You" • "The Way It Must Be Done"
Pooh's Heffalump Movie: "Little Mr. Roo" • "The Horribly Hazardous Heffalumps" • "The Name Game" • "Shoulder to Shoulder" • "In the Name of the Hundred Acre Wood/What Do You Do?"
Pooh's Heffalump Halloween Movie: "Trick 'R Treating With Our Friends" • "Brave Together"
Winnie the Pooh: "The Tummy Song" • "A Very Important Thing to Do" • "The Winner Song" • "The Backson Song" • "It's Gonna Be Great" • "Everything is Honey" • "Pooh's Finale"
Christopher Robin: "Goodbye, Farewell" • "Busy Doing Nothing" • "Christopher Robin"
Television Songs
Welcome to Pooh Corner: "Welcome to Pooh Corner Theme Song" • "Try a Little Something New" • "The Right Side" • "Yes, I Can" • "You're the Only You" • "I Hum to Myself" • "Please and Thank You" • "Responsible Persons" • "Welcome to Pooh Corner Ending Theme"
The New Adventures of Winnie the Pooh: "Pooh Bear" • "'Cause It's Make Believe" • "The Floating Song" • "Nothing's Too Good for a Friend" • "Under the Bed" • "I Don't Have A Name" • "King of the Beasties" • "The End" • "Pirates is What We'll Be" • "Tigger, the Private Ear is Here"
The Book of Pooh: "Everyone Knows He's Winnie the Pooh" • "Goodbye for Now" • "Your Best Wishes" • "On the Double" • "Who is Me" • "Think, Think, Think" • "What Piglets Are" • "I Watch for Signs" • "We're Making a Cake" • "If I Could Be Big" • "Isn't that Funny?" • "Find the X" • "Everyone Wants a Valentine" • "That's What We Do" • "Keep it Simple" • "Have You Got a Book For Me?" • "Give It a Try" • "On Your Way Back Home" • "The Birdbird Song" • "Nightmare Wranglers" • "Carry On" • "What's Your Name, River" • "Where Do Words Go?" • "Under a Spelling Bee's Spell" • "Adventure" • "Mental Altitude" • "I Want to Know Everything Now" • "Happy Tailiversary" • "Get Growin'" • "Tigger's Lullaby" • "Perfect Party" • "If We Were Talkin'" • "Someone New to Meet" • "My Hero" • "I Want To Be Scary" • "Broken Friendships" • "Do the Roo" • "Call Me Buck-a-Roo" • "At Chez Piglet" • "Nothing Ever Happens" • "Too Much Honey" • "Lost in a Book"
My Friends Tigger and Pooh: "A Few Simple Rules" • "Bouncin'" • "The Grass is Greenier" • "The Password Song" • "Underneath the Same Sky" • "One Big Happy Family" • "Think, Think, Think" • "The Question Song" • "Floating in a Cloud" • "Different Can Be Good" • "The Little Things You Do" • "There's a Party" • "No More Fun In the Snow" • "Butterflies" • "What Makes a Pony a Pony" • "When We Work Together" • "Christmas Comes Tomorrow" • "Time to Go (On a Trek Through the Snow)" • "Snowman Song"
Miscellaneous: "Luv-a-bye" • "Playtime Song" • "Learning Song" • "Friendship Song"