"Trap as Trap Can" is the second segment of the thirteenth episode of the first season of The New Adventures of Winnie the Pooh that originally aired on April 10, 1988.
Summary
Pooh and his friends help Junior Heffalump to complete the mission sent by his father; to trap woodland animals.
Plot
Somewhere deep in the woods, Papa Heffalump teaches his son, Junior Heffalump about trapping woodland creatures, which he claims to be an inherent skill among Heffalumps. To do so, Junior has to learn the three "T and T's", : tracking, trapping and trashing. On his first try on "trapping" , Junior fails and ends up trapping his father. While fixing the trap, Papa Heffalump then suggests that Junior practice his "tracking" first, which sends him to despair.
In another part of the woods, Pooh and Piglet are seen playing with a butterfly. Not too long after, they hear the sound of Junior Heffalump crying. He then tells Pooh and Piglet about his problem in learning his "T's". Pooh misunderstands it as "tea", which reminds him of tea parties. Piglet then suggests that they go to Rabbit's place, where tea parties are held. As the three arrive at Rabbit's house, where it is revealed that he is indeed having a tea party, Rabbit is surprised to find out that Pooh and Piglet have made friends with a Heffalump. Pooh and Piglet then tell Rabbit about Junior's problem with the "T's". Rabbit reluctantly agrees as they mess up his tea party.
In the meantime, Papa Heffalump continues his search for his son, whom he believes to have gone missing. He then spots a grazing Eeyore, whom he suspects to have taken his son. As Papa Heffalump is preparing to capture Eeyore, the latter reminds him that he is standing on a thistle bush, which is one of his many allergy triggers. Papa Heffalumps ends up releasing a big sneeze, which blows himself away to Rabbit's house, where he ends up crashing his tea party. Papa Heffalump ends up covering himself in flour, and then takes his son away. Piglet mistakes Papa Heffalump for a ghost, and they all believe that Junior has been kidnapped by it. Papa Heffalump and Junior return to the trap, but Papa Heffalump ends up sneezing again, which blows Junior back to Pooh and his friends.
Pooh, Piglet and Rabbit, along with Junior, hide in Gopher's tunnel, where they land on top of him. Pooh and Junior try to explain the situation to Gopher, but the only thing that caught Gopher's attention is the "T and T's", which Gopher mistakes for dynamite. After that, Papa Heffalump is seen trying to fit himself into Gopher's hole, but remembers that he is allergic to holes as well. Papa Heffalump's sneeze coincides with the dynamite explosion, which blasts him away. After the blast, a crying Junior finally explains the entire situation to them. Pooh suddenly then thinks of an idea.
Junior Heffalump finally reunites with his father. Junior later reveals that he has successfully "tracked" some woodland creatures (which are revealed to be Pooh and Piglet bound by a rope). Papa Heffalump, who is proud of his son, then orders a reluctant Junior to "trap" Pooh and Piglet. The trap, however, fails again and captures Papa Heffalump, just like before. Junior thinks his father is disappointed, but his father tells him that he is more proud than ever, and excitedly tells Junior to bring them home and show it to his mother. As the heffalumps bid farewell to Pooh and Piglet, Papa Heffalump ends up sneezing once again
Cast
Uncredited
Trivia
v - e - d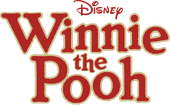 Songs
Movie Songs
Winnie the Pooh and the Honey Tree: "Winnie the Pooh" • "Up, Down, Touch the Ground" • "Rumbly in My Tumbly" • "Little Black Rain Cloud" • "Mind Over Matter"
Winnie the Pooh and the Blustery Day: "A Rather Blustery Day" • "The Wonderful Thing About Tiggers" • "Heffalumps and Woozles" • "Rain, Rain, Rain Came Down, Down, Down" • "Hip-Hip-Hooray!"
Boo to You Too! Winnie the Pooh: "I Am Not Afraid" • "I Wanna Scare Myself"
Pooh's Grand Adventure: The Search for Christopher Robin: "Forever & Ever" • "Adventure is a Wonderful Thing" • "If It Says So" • "Wherever You Are" • "Everything is Right"
The Many Songs of Winnie the Pooh: "It Really Was a Woozle, Yes it Was"
Sing a Song with Pooh Bear: "Kanga Roo Hop" • "You're the One and Only One" • "Harvest What You Grow" • "My Song"
Winnie the Pooh: A Valentine for You: "Girls are Like Boys" • "When the Love Bug Bites" • "Places in the Heart"
Winnie the Pooh: A Very Merry Pooh Year: "Jingle Bells" • "Snow Snows" • "Merry Pooh Year" • "Hunny, Not for Me" • "Auld Lang Syne"
The Tigger Movie: "Someone Like Me" • "Whoop-de-Dooper Bounce" • "Lull-a-Bee" • "Round My Family Tree" • "How to Be a Tigger" • "Your Heart Will Lead You Home"
Piglet's Big Movie: "If I Wasn't So Small" • "A Mother's Intuition" • "With a Few Good Friends" • "Sing-Ho (For the Life of a Bear)" • "The More It Snows (Tiddely-Pom)" • "The More I Look Inside" • "Comforting to Know"
Springtime With Roo: "We're Huntin' Eggs Today" • "Sniffley Sniff" • "Easter Day With You" • "The Way It Must Be Done"
Pooh's Heffalump Movie: "Little Mr. Roo" • "The Horribly Hazardous Heffalumps" • "The Name Game" • "Shoulder to Shoulder" • "In the Name of the Hundred Acre Wood/What Do You Do?"
Pooh's Heffalump Halloween Movie: "Trick 'R Treating With Our Friends" • "Brave Together"
Winnie the Pooh: "The Tummy Song" • "A Very Important Thing to Do" • "The Winner Song" • "The Backson Song" • "It's Gonna Be Great" • "Everything is Honey" • "Pooh's Finale"
Christopher Robin: "Goodbye, Farewell" • "Busy Doing Nothing" • "Christopher Robin"
Television Songs
Welcome to Pooh Corner: "Welcome to Pooh Corner Theme Song" • "Try a Little Something New" • "The Right Side" • "Yes, I Can" • "You're the Only You" • "I Hum to Myself" • "Please and Thank You" • "Responsible Persons" • "Welcome to Pooh Corner Ending Theme"
The New Adventures of Winnie the Pooh: "Pooh Bear" • "'Cause It's Make Believe" • "The Floating Song" • "Nothing's Too Good for a Friend" • "Under the Bed" • "I Don't Have A Name" • "King of the Beasties" • "The End" • "Pirates is What We'll Be" • "Tigger, the Private Ear is Here"
The Book of Pooh: "Everyone Knows He's Winnie the Pooh" • "Goodbye for Now" • "Your Best Wishes" • "On the Double" • "Who is Me" • "Think, Think, Think" • "What Piglets Are" • "I Watch for Signs" • "We're Making a Cake" • "If I Could Be Big" • "Isn't that Funny?" • "Find the X" • "Everyone Wants a Valentine" • "That's What We Do" • "Keep it Simple" • "Have You Got a Book For Me?" • "Give It a Try" • "On Your Way Back Home" • "The Birdbird Song" • "Nightmare Wranglers" • "Carry On" • "What's Your Name, River" • "Where Do Words Go?" • "Under a Spelling Bee's Spell" • "Adventure" • "Mental Altitude" • "I Want to Know Everything Now" • "Happy Tailiversary" • "Get Growin'" • "Tigger's Lullaby" • "Perfect Party" • "If We Were Talkin'" • "Someone New to Meet" • "My Hero" • "I Want To Be Scary" • "Broken Friendships" • "Do the Roo" • "Call Me Buck-a-Roo" • "At Chez Piglet" • "Nothing Ever Happens" • "Too Much Honey" • "Lost in a Book"
My Friends Tigger and Pooh: "A Few Simple Rules" • "Bouncin'" • "The Grass is Greenier" • "The Password Song" • "Underneath the Same Sky" • "One Big Happy Family" • "Think, Think, Think" • "The Question Song" • "Floating in a Cloud" • "Different Can Be Good" • "The Little Things You Do" • "There's a Party" • "No More Fun In the Snow" • "Butterflies" • "What Makes a Pony a Pony" • "When We Work Together" • "Christmas Comes Tomorrow" • "Time to Go (On a Trek Through the Snow)" • "Snowman Song"
Miscellaneous: "Luv-a-bye" • "Playtime Song" • "Learning Song" • "Friendship Song"

Community content is available under
CC-BY-SA
unless otherwise noted.