(14 intermediate revisions by one other user not shown)
Line 1:
Line 1:
−

[[File:300px-Tcm.svg.png|right|250px]]

+

[[File:300px-Tcm.svg.png|right|250px]]

−

'''Turner Classic Movies''' (or TCM for short) is a 24-hour cable network dedicated to classic films. It was launched on April 14, 1994 by Turner Broadcasting System, owned by Time Warner. It airs mainly films owned by Turner, plus films licensed by other studios, including [[Disney]].

+

'''Turner Classic Movies''' (or TCM for short) is a 24-hour cable network dedicated to classic films. It was launched on April 14, 1994 by Turner Broadcasting System, owned by . It airs mainly films owned by Turner, plus films licensed other studios, including [[Disney]].

 
 
 

Among the Disney films shown on TCM are:

 

Among the Disney films shown on TCM are:

−

*''[[Treasure Island]]'' (1950)

+

*''[[Treasure Island]]'' (1950)

−

*''[[The Shaggy Dog]]'' (1959)

+

*''[[ ]]''()

−

*''[[The Absent-Minded Professor]]'' (1961)

+

*''[[The ]]'' ()

−

*''[[Bedknobs and Broomsticks]]'' (1971)

+

*''[[ ]]'' ()

 
+

*''[[Bedknobs and Broomsticks]]'' ([[1971]])

⚫
 
 
+

*''[[Who Framed Roger Rabbit]]'' ([[1988]])

 
+

*''[[The Nightmare Before Christmas]]'' ([[1993]])

 
⚫
 
 
−

On April 23, 2013, as part of a week-long tribute to film archives and restoration, TCM host Robert Osborne spoke to Theodore E. Gluck, Director of Library Restoration and Preservation at the Disney studios. The presentation included a newly-restored print of ''[[Flowers and Trees]]'', followed by a restored ''Treasure Island''.

+

On April 23, 2013, as part of a week-long tribute to film archives and restoration, TCM host Robert Osborne spoke to Theodore E. Gluck, Director of Library Restoration and Preservation at the Disney studios. The presentation included a newly-restored print of ''[[Flowers and Trees]]'', followed by a restored ''Treasure Island''.

 
+
 
+

On December 21, [[2014]], Disney teamed up with TCM to present ''[[Treasures from the Disney Vault]]'', a periodic programming block for vintage Disney feature films, cartoons, documentaries and episodes of the ''[[Walt Disney anthology series]]''. Also, in [[2015]], TCM collaborated with Disney on making changes to [[The Great Movie Ride]] at [[Disney's Hollywood Studios]] and became the ride's new sponsor, TCM stayed as a sponsor until the rides closure on August 13, [[2017]].

 

[[Category:Non-Disney]]

 

[[Category:Non-Disney]]

 

[[Category:TV channels]]

 

[[Category:TV channels]]

 
+

[[Category:Corporate sponsors]]

 
+

[[Category:Disney's Hollywood Studios]]
---
Revision as of 04:40, 14 July 2019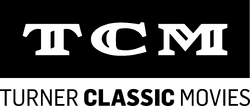 Turner Classic Movies (or TCM for short) is a 24-hour cable network dedicated to classic films. It was launched on April 14, 1994 by Turner Broadcasting System, owned by WarnerMedia. It airs mainly films owned by Turner, plus films licensed from other studios, including Disney.
Among the Disney films shown on TCM are:
TCM also produced the documentary The Age of Believing: The Disney Live-Action Classics, which premiered on TCM on December 14, 2008. Around the same time, TCM ran a showcase called The Family Classics, which showed many of Disney's live-action family films from the 1960s and 1970s.
On April 23, 2013, as part of a week-long tribute to film archives and restoration, TCM host Robert Osborne spoke to Theodore E. Gluck, Director of Library Restoration and Preservation at the Disney studios. The presentation included a newly-restored print of Flowers and Trees, followed by a restored Treasure Island.
On December 21, 2014, Disney teamed up with TCM to present Treasures from the Disney Vault, a periodic programming block for vintage Disney feature films, cartoons, documentaries and episodes of the Walt Disney anthology series. Also, in 2015, TCM collaborated with Disney on making changes to The Great Movie Ride at Disney's Hollywood Studios and became the ride's new sponsor, TCM stayed as a sponsor until the rides closure on August 13, 2017.
Community content is available under
CC-BY-SA
unless otherwise noted.