"The worst of the lot, a brute named Tyrannosaurus Rex, was probably the meanest killer that ever roamed the earth."

Tyrannosaurus rex (or T. rex), whose name means "Tyrant lizard king", is a species of large predatory theropod dinosaur that lived in the Late Cretaceous period around 68-65 million years ago.
One appeared as the main antagonist in The Rite of Spring segment of the 1940 Disney animated feature film, Fantasia and has been featured in numerous other Disney properties.
Background
Physical Description
The Tyrannosaurus was portrayed as a huge dark blue/purple/gray carnivorous dinosaur with a big square head and a mouth full of long, razor-sharp teeth. The one in Fantasia is incorrectly shown with three fingers, while the actual dinosaur only had two. Walt Disney himself knew that the real Tyrannosaurus had only two fingers, but thought a three-fingered portrayal would look scarier. In other appearances, Tyrannosaurus is often depicted as being colored red, brown or gray and is portrayed correctly with two fingers.
Real life
In real life, Tyrannosaurus rex, weighing 6-10 tons and measuring 39–43 feet (12–13 meters) long, belonged to a genus of theropod dinosaurs aptly-named the tyrannosauridae that lived in the Campanian to Maastarichtian stages of the Late Cretaceous Period, about 80-66 million years ago. Thus, it did not coexist with any species of Stegosaurus, which lived in the Tithonian stage of the Late Jurassic Period, from 156-145 million years ago. This puts a gap between the two species that is larger than the one that separates Tyrannosaurus rex from humans! In the southwestern part of its range, Tyrannosaurus did encounter the giant sauropod Alamosaurus, a titanosaur that was one of the largest dinosaurs that ever existed, being roughly 110 feet long and well over 70 tons, so its being portrayed as living alongside sauropods in Fantasia and other Disney films and series is not inaccurate. Unlike in Fantasia, Tyrannosaurus rex did not have three fingers; it only had two. Why it was portrayed with such an inaccuracy is because Walt Disney reported to Barnum Brown, the discoverer of Tyrannosaurus rex, that it looked scarier that way. Additionally, at the time, two fingered hands had not been known in Tyrannosaurus rex, with the discovery only being proven for certain in the 1990's. It has also been proven that the Tyrannosaurus may have had feathers along its back, neck and head just as many dinosaurs did due to discoveries from China regarding smaller relatives such as the 2-meter (6 feet) Dilong paradoxus and the 9-meter (30 feet) Yutyrannus. However, due to the fact that larger animals retain body heat better than smaller animals and skin impressions found from some Tyrannosaurus specimens, the current theory and consensus is that Tyrannosaurus was purely scaly due to its ancestors having lost feathers as they grew larger over their evolution to prevent overheating.
It has also been discovered that Tyrannosaurus underwent the most extreme changes in growth as it aged of any dinosaur genus: Tyrannosaurus juveniles had long, narrow snouts and sharp, blade-like teeth for cutting and slicing meat unlike their bone-crushing parents. Tyrannosaurus also had longer and slimmer legs as a juvenile for better running in pursuit of fast prey. The difference between the adults and juveniles is so extreme that they were and are still occasionally thought to be two separate animals, with juveniles sometimes classified as a separate genus called "Nanotyrannus", a controversy that makes things difficult due to how scarce fossils from juvenile Tyrannosaurus rex are (only 4 good specimens compared to the 50+ adult skeletons found). Growth rate studies also indicate that Tyrannosaurus could halt its growth when food was scarce, and that Tyrannosaurus rex lived to a maximum age of 30 years due to its rough lifestyle. However some evidence submitted in 2022 that has yet to be peer-reviewed suggests that the oldest individual Tyrannosaurus may have been able to reach forty years of age, and that they had cognitive abilities on par with primates such as baboons. Should this discovery prove correct, this also would mean Tyrannosaurus had higher intelligence than previously assumed. It wasn't until the age of 16-18 that Tyrannosaurus also began to grow more robust and gain its characteristic appearance as an adult. Eggs have never been found for Tyrannosaurus rex, though babies of close relatives like Tarbosaurus have been described.
Additionally, Tyrannosaurus did not walk upright with its tail on the ground, but stood horizontally with its tail sticking out straight behind it. Tyrannosaurus did however, as many media depictions and films accurately show, have a bite that could crush bone. Though Tyrannosaurus has also been shown as a fast predator in many media, its top speed has recently been calculated at 11-17 mph due to the fact that it needed to speed-walk to prevent its legs from breaking when chasing prey. Despite this, it has been calculated that Tyrannosaurus rex was a capable and extremely energy-efficient endurance hunter, stalking prey for miles at a relaxed pace until catching up with animals such as Triceratops and Edmontosaurus before using a quick burst of speed to ambush, overtake and kill its prey. After eating, it likely would not have needed another meal for some time due to its lower energy needs compared to other carnivorous dinosaurs such as Allosaurus. In many films, T. rex is also depicted as having useless arms, but in truth, each arm could lift two grown men each. What its arms were used for however, remains to be seen, but many theories indicate that its arms were probably useful for holding prey or perhaps in attracting mates.
Studies in 2016 have suggested that Tyrannosaurus did not actually roar, but most likely made a sound that was quieter and much more unsettling. Scientists discovered that Tyrannosaurus had extremely sensitive hearing after scanning the braincase of the skull, which contained outlines of the inner ears. The analysis revealed that the dinosaur was very good at picking up low frequency sounds. Thus, it it more likely that Tyrannosaurus would have made sounds similar to the low frequency bellows of crocodiles, alligators, and deep-booming birds like bitterns and ostriches. Additional studies of Tyrannosaurus rex's inner ears in 2021 also suggests it was diurnal; hunting by daylight when its keen vision was most effective.
Appearances
The Tyrannosaurus makes its first appearance as it attacks the dinosaurs of the lowlands. They all stare in horror in its general direction as rain begins to fall and lightning crackles when the massive theropod enters the scene. They immediately continue to retreat in fear as the Tyrannosaurus marches forward, snapping its jaws at anything that moves. While many of the smaller dinosaurs are able to retreat out of the hungry theropod's path, the Stegosaurus is unable to move away fast enough and is quickly targeted. The Tyrannosaurus latches its brawny jaws around the Stegosaurus' tail just above the spikes, dragging its heels into the mud and bringing the lumbering dinosaur's retreat to a suspenseful halt. The Stegosaurus faces its attacker who roars violently and quickly goes for the neck with its thick square jaws. In defense, the Stegosaurus lashes out with its spiked tail, trying desperately to keep the hungry theropod at bay. After a few brief lash outs and defensive volleys by the two titans, they begin to slowly sidestep each other. A short yet vicious battle follows and the Stegosaurus is quickly unable to stay on its feet as the Tyrannosaurus time and time again goes for the neck, fighting hard against the defending tail spikes of its prey. With the battle won and its prey fallen, the Tyrannosaurus lets out a mighty roar in victory as the other dinosaurs watch. With the struggle over and the predator satisfied, the other dinosaurs return to their business as the Tyrannosaurus gorges on its prize.
Near the end of the segment, the Tyrannosaurus makes an appearance just before it goes extinct. The once mighty ruler of the Cretaceous succumbs to mass dehydration as the Earth's climate changes, visibly collapsing into the sand. Other dinosaurs, including a Parasaurolophus and a Ceratosaurus, pass the corpse and continue on into the hazed distance, a path that leads to nowhere but their own extinction.
It also makes a cameo in the sequel Fantasia 2000 fighting the Stegosaurus in a flashback from the original film.
Nessie talks one of it's ancestors the dinosaurs like it and it knows the word dinosaur means "Terrible lizards" and a Tyrannosaurus rex is it's great-great uncle.
The Tyrannosaurus Rex makes an appearance right at a Big hole at the Gymnasium & attacked the 3 teenage boys Sherman, Mike and Vince. The Boys fought the mighty Dinosaur & Mike blasted the T.Rex right at its belly.
In the episode "Land of the Dinosaurs", Ariel finds frozen dinosaurs during a trip to the North Pole, and she thaws them with her father's trident. King Triton makes a refuge for them on land after some dinosaurs cause chaos. A Tyrannosaurus rex was among the dinosaurs that were causing havoc. There was a fight between a Tyrannosaurus and a Stegosaurus, almost certainly a reference to Fantasia.
A T. rex was among the animals who stalked Timon in the episode "Timon...Alone". Like the others, it was scared away by Pumbaa.
In the episode "Jurassic Puck", a pair of T. rexes were one of the few dinosaurs brought to life by Lord Dragaunus from a test tube in the laboratory. They later started rampaging in Anaheim.
A Tyrannosaurus rex-like creature, christened "Skullasaurus" by Pooh and his friends, supposedly could be heard roaring inside Skullasaurus Cave as well as throughout the movie. However, the roaring was actually Pooh's rumbling tummy amplified by the echoes in the cave and by everyone's fears.
The Tyrannosaurus rex was featured in the episode "Tyrannosaurus Wrecks".
In the episode "Retro", a Tyrannosaurus rex resurrected by Experiment 210 (Retro) appears at the end.
A brown Tyrannosaurus Rex was the main antagonist in the episode "It's About Time!" When Phineas, Ferb, and Candace were trapped in the Mesozoic era, a T. rex chased them. They eventually lost it, but it found them again. When they were back in the present at the museum, the T. rex accidentally came with them. It then attempted to attack Candace, but Doofenshmirtz's Freezeanator hit it and froze it. When the T. rex is chasing Candace, the theme from the Tyrannosaurus rex, Grumpy, from the 1970s television show Land of the Lost can be heard. The T. rex made a cameo in "Mom's Birthday" from a flashback. It made two more cameos in "Unfair Science Fair Redux (Another Story)" and "Phineas and Ferb's Quantum Boogaloo".
In the episode "Land Before Swine", a number of dinosaur species are seen trapped in tree sap in the abandoned mines in the forest. The summer heat causes the tree sap to melt, slowly releasing all the dinosaurs from the sap. A T. rex was among the species of dinosaurs trapped in tree sap. One T. rex is later utilized by the rebels during Weirdmageddon as a part of the Mystery Shack robot.
In the episode "The Old Old West", Penn, Boone and Sashi are zapped into the Dinosaur Cowboy World, a dimension with cowboys in the desert riding dinosaurs, where one of the dinosaurs being used for transportation is a Tyrannosaurus rex.
Printed Materials
The skeleton of a T-Rex from Big Thunder Mountain Railroad appeared in Disney Kingdoms: Big Thunder Mountain Railroad. In addition to being featured on cover-art, the T-Rex makes appearances within the caverns of the mountain much to the amazement of the protagonists.
In the Kingdom Keepers book Disney After Dark, Maleficent brought the skeleton of the T-Rex from Big Thunder to life. The dinosaur proceeded to chase Finn and Philby until it hit a wall and fell apart into a bone pile.
Tyrannosaurus rex is seen as the Disneyland train travels to the Primeval World diorama. In it, it is seen reenacting its battle from Fantasia. The T. rex and the Stegosaurus are one of the last dinosaurs seen in the Primeval World diorama before the Disneyland train exits the tunnel to Main Street Station.
Big Thunder Mountain Railroad
In Disneyland's and the Magic Kingdom's version of Big Thunder Mountain Railroad, a T. rex skeleton is seen near the end of the ride. When the train makes a right hand turn, it passes through the T. rex's ribcage as it hits the final trim brake. The area of Big Thunder this is located on is known as, "Dinosaur Gap" within the ride's lore.
Disneyland Paris' Frontierland has many T-Rex skeletons visible along the rivers of Thunder Mesa as seen from the Mark Twain Riverboat.
Downtown Disney
In Walt Disney World's Downtown Disney, there is a restaurant known as T-Rex Cafe, featuring a large Tyrannosaurus with its young.
In Walt Disney World's Disney's Animal Kingdom, some Tyrannosaurus can be found in DinoLand U.S.A.. A bronze cast of the skeleton of Sue. Tyrannosaurus can be found on the path to Countdown to Extinction, while bronze statues of Albertosaurus and a Tyrannosaurus bust can be found in the attraction's queue. This is because the T-Rex was originally planned to be the main-antagonist of the attraction before the Carnotaurus was decided to serve the role instead. The skeleton of the Carnotaurus in the queue is actually the modified mould of a T-Rex skeleton.
In Walt Disney World's Epcot, there was a ride known as Ellen's Energy Adventure, starring Ellen DeGeneres and Bill Nye the Science Guy who explore the world of energy, including the use of fossil fuels. During the ride, Bill Nye brings DeGeneres "back in time" to the age of dinosaurs to explain the origin of fossil fuels. During this portion of the ride, several dinosaurs can be seen that are similar to the ones during Fantasia's "The Rite of Spring". Most notably, there was a Tyrannosaurus attacking a Stegosaurus over a cliff. This being a reference to Fantasia.
Hollywood Studios
In Walt Disney World's Disney's Hollywood Studios, 2 different scenes of the Tyrannosaurus from The Rite of Spring (but with added sound effects) were each part of the original and updated versions of the 3rd segment of the Feature Animation pavilion at The Magic of Disney Animation.
Gallery
Trivia
In real life, Tyrannosaurus rex and Stegosaurus would never have met, as Stegosaurus lived 80 million years early in the Jurassic period, while Tyrannosaurus rex lived at the end of the Cretaceous period. For reference, humans lived closer to the T-Rex than the T-Rex lived to any stegosaurus.
During the production of Dinosaur, then called Countdown to Extinction, original plans called for Tyrannosaurus rex, but Disney decided to incorporate the later newly-discovered Carnotaurus instead. Also, in the original story for Dinosaur conceived and pitched by Phil Tippett and Paul Verhoeven in 1988, the main antagonist was going to be a Tyrannosaurus named Grozni.

As previously mentioned, this also occurred for the attraction in Disney's Animal Kingdom.
On Disc 1 of Disney's Dinosaur: 2-Disc Collector's Edition in Fossil Dig, the bonus feature called "3-D Workbook Opening Sequence" (from the animated sequence of the alternate film's opening) showed a meat-eating dinosaur that appeared to have been a Tyrannosaurus rex, which was defiantly originally planned in the film's sequence before Carnotaurus was put in the movie instead. Additionally, on Disc 2, there are a few concept art images of the Tyrant Dinosaur in 2 sections, "Carnotaur Design" & "Unused Character Concepts".

You can see one of the early Storyboard sequences of the T-Rex original planned for DINOSAUR on the bonus video "Make your own Dinosaur: With Peter & Andrea Von Sholly" on the video Zone section of Prehysteria! in 1993.
A Christmas gag sketch produced for Disney Studio's internal newsletter in 1939 featured the Tyrannosaurus from Fantasia in a Santa suit and nicknamed "Mr. S. Twombley Tyrannosaurusclauses".
Tyrannosaurs rex later gained more popular attention in popular culture, after the 1993 blockbuster Jurassic Park.
In 2022 Two new additional Tyrannosaurus species were proposed: T. imperator (meaning the "Tyrant Lizard Emperor") , and T. regina (meaning the "Tyrant Lizard Queen"). However, another study published in summer of 2022 found that this theory had little supporting evidence. Thus, Tyrannosaurus rex remains the single, type species.
External links
v - e - d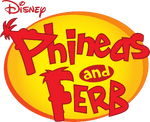 Episodes
Season One: "Rollercoaster" • "Candace Loses Her Head" • "The Fast and the Phineas" • "Lawn Gnome Beach Party of Terror" • "The Magnificent Few" • "S'Winter" • "Are You My Mummy?" • "Flop Starz" • "Raging Bully" • "Lights, Candace, Action!" • "Get That Bigfoot Outta My Face!" • "Tree to Get Ready" • "It's About Time!" • "Jerk De Soleil" • "Toy to the World" • "One Good Scare Ought to Do It!" • "A Hard Day's Knight" • "I, Brobot" • "Mom's Birthday" • "Journey to the Center of Candace" • "Run Away Runway" • "I Scream, You Scream" • "It's a Mud, Mud, Mud, Mud World" • "The Ballad of Badbeard" • "Dude, We're Getting the Band Back Together" • "Ready for the Bettys" • "The Flying Fishmonger" • "Phineas and Ferb Get Busted!" • "Greece Lightning" • "Leave the Busting to Us!" • "Crack That Whip" • "The Best Lazy Day Ever" • "Boyfriend From 27,000 B.C." • "Voyage to the Bottom of Buford" • "Put That Putter Away" • "Does This Duckbill Make Me Look Fat?" • "Traffic Cam Caper" • "Bowl-R-Ama Drama" • "The Monster of Phineas-n-Ferbenstein" • "Oil on Candace" • "Unfair Science Fair" • "Unfair Science Fair Redux (Another Story)" • "Out to Launch" • "Got Game?" • "Comet Kermillian" • "Out of Toon" • "Hail Doofania!"


Season Two: "The Lake Nose Monster" • "Interview With a Platypus" • "Tip of the Day" • "Attack of the 50 Foot Sister" • "Backyard Aquarium" • "Day of the Living Gelatin" • "Elementary My Dear Stacy" • "Don't Even Blink" • "Chez Platypus" • "Perry Lays an Egg" • "Gaming the System" • "The Chronicles of Meap" • "Thaddeus and Thor" • "De Plane! De Plane!" • "Let's Take a Quiz" • "At the Car Wash" • "Oh, There You Are, Perry" • "Swiss Family Phineas" • "Hide and Seek" • "That Sinking Feeling" • "The Baljeatles" • "Vanessassary Roughness" • "No More Bunny Business" • "Spa Day" • "Phineas and Ferb's Quantum Boogaloo" • "Phineas and Ferb Musical Cliptastic Countdown" • "Bubble Boys" • "Isabella and the Temple of Sap" • "Cheer Up Candace" • "Fireside Girl Jamboree" • "The Bully Code" • "Finding Mary McGuffin" • "Picture This" • "Nerdy Dancin'" • "What Do It Do?" • "Atlantis" • "Phineas and Ferb Christmas Vacation!" • "Just Passing Through" • "Candace's Big Day" • "I Was a Middle Aged Robot" • "Suddenly Suzy" • "Undercover Carl" • "Hip Hip Parade" • "Invasion of the Ferb Snatchers" • "Ain't No Kiddie Ride" • "Not Phineas and Ferb" • "Phineas and Ferb-Busters!" • "The Lizard Whisperer" • "Robot Rodeo" • "The Beak" • "She's the Mayor" • "The Lemonade Stand" • "Phineas and Ferb Hawaiian Vacation" • "Summer Belongs to You!" • "Nerds of a Feather" • "Wizard of Odd" • "We Call it Maze" • "Ladies and Gentlemen, Meet Max Modem!" • "The Secret of Success" • "The Doof Side of the Moon" • "Split Personality" • "Brain Drain" • "Rollercoaster: The Musical!" • "Make Play" • "Candace Gets Busted"
Season Three: "The Great Indoors" • "Canderemy" • "Run, Candace, Run" • "Last Train to Bustville" • "Phineas' Birthday Clip-O-Rama!" • "The Belly of the Beast" • "Moon Farm" • "Ask a Foolish Question" • "Misperceived Monotreme" • "Candace Disconnected" • "Magic Carpet Ride" • "Bad Hair Day" • "Meatloaf Surprise" • "Phineas and Ferb Interrupted" • "A Real Boy" • "Mommy Can You Hear Me?" • "Road Trip" • "Tour de Ferb" • "Skiddley Whiffers" • "My Fair Goalie" • "Bullseye!" • "That's the Spirit" • "The Curse of Candace" • "Escape from Phineas Tower" • "Lotsa Latkes" • "Ferb Latin" • "A Phineas and Ferb Family Christmas" • "Tri-Stone Area" • "Doof Dynasty" • "Excaliferb" • "Phineas and Ferb and the Temple of Juatchadoon" • "Monster from the Id" • "Gi-Ants" • "The Remains of the Platypus" • "Mom's in the House" • "Perry the Actorpus" • "Let's Bounce" • "Bully Bromance Break Up" • "Quietest Day Ever" • "Doonkleberry Imperative" • "Meapless in Seattle" • "Delivery of Destiny" • "Buford Confidential" • "The Mom Attractor" • "Cranius Maximus" • "Agent Doof" • "Minor Monogram" • "What a Croc!" • "Sleepwalk Surprise" • "Sci-Fi Pie Fly" • "Sipping with the Enemy" • "Tri-State Treasure: Boot of Secrets" • "Doofapus" • "Norm Unleashed" • "Where's Perry?" • "Ferb TV" • "When Worlds Collide" • "What'd I Miss?" • "Road to Danville" • "This is Your Backstory" • "Blackout!"
Season Four: "For Your Ice Only " • "Happy New Year!" • "Fly On the Wall" • "Bully Bust" • "My Sweet Ride" • "Der Kinderlumper" • "Sidetracked" • "Primal Perry" • "Mind Share" • "Backyard Hodge Podge" • "Bee Day" • "Bee Story" • "Great Balls of Water" • "Where's Pinky?" • "Phineas and Ferb Musical Cliptastic Countdown Hosted by Kelly Osbourne" • "Knot My Problem" • "Just Desserts" • "La Candace-Cabra" • "Happy Birthday, Isabella" • "Love at First Byte" • "One Good Turn" • "Mission Marvel" • "Thanks But No Thanks" • "Troy Story" • "Druselsteinoween" • "Terrifying Tri-State Trilogy of Terror" • "Face Your Fear" • "Cheers for Fears" • "Steampunx" • "Just Our Luck" • "Return Policy" • "Live and Let Drive" • "Phineas and Ferb Save Summer" • "Father's Day" • "Imperfect Storm" • "The Return of the Rogue Rabbit" • "It's No Picnic" • "The Klimpaloon Ultimatum" • "Operation Crumb Cake" • "Mandace" • "Phineas and Ferb: Star Wars" • "Lost in Danville" • "The Inator Method" • "Night of the Living Pharmacists" • "Tales from the Resistance: Back to the 2nd Dimension" • "Doof 101" • "Act Your Age" • "Last Day of Summer" • "O.W.C.A. Files"
v - e -

d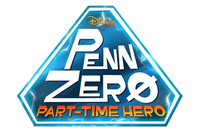 Locations
Middleburg •

Middleburg Central High

• The Odyssey • Fish Stick on a Stick • North Pole • Knight World • Superhero World • Arabian World • Plush Toy World • Clown World • Dinosaur Cowboy World • Cereal World • Old English World • Giant Monster World • Zombie World • Space World • Ocean World • Color World • Musical Fairy Tale World • Caveman Spy World • Future Barbarian World • Ultrahyperball World • Demon World • Alien World • Galaxy World • Temple World • Dragon World • Gothic Mystery World • Plant World • Animal Barbarian World • Toy World • Outer Space Court World • Robot World • Pirate World • Fairymania World • Steampunk World • Ball World • Ghost World • Rock, Paper, Scissor World • Beast World • Anime World • Sitcom World • Nothingness • Most Dangerous World Imaginable • Least Dangerous World Imaginable
Objects
Multi-Universe Hologram Uplink • Multi-Universe Transprojector • Pigoilet • The QPC Unit • Vortex Tops • Specs
v - e - d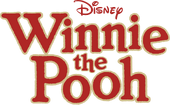 Songs
Movie Songs
Winnie the Pooh and the Honey Tree: "Winnie the Pooh" • "Up, Down, Touch the Ground" • "Rumbly in My Tumbly" • "Little Black Rain Cloud" • "Mind Over Matter"
Winnie the Pooh and the Blustery Day: "A Rather Blustery Day" • "The Wonderful Thing About Tiggers" • "Heffalumps and Woozles" • "Rain, Rain, Rain Came Down, Down, Down" • "Hip-Hip-Hooray!"
Boo to You Too! Winnie the Pooh: "I Am Not Afraid" • "I Wanna Scare Myself"
Pooh's Grand Adventure: The Search for Christopher Robin: "Forever & Ever" • "Adventure is a Wonderful Thing" • "If It Says So" • "Wherever You Are" • "Everything is Right"
A Winnie the Pooh Thanksgiving: "Hooray, Hooray!" • "Berrily We Roll Along" • "Our Thanksgiving Day" •
Winnie the Pooh: Seasons of Giving: "Seasons of Giving"
The Many Songs of Winnie the Pooh: "It Really Was a Woozle, Yes it Was"
Sing a Song with Pooh Bear: "Kanga Roo Hop" • "Harvest What You Grow" • "My Song"
Winnie the Pooh: A Valentine for You: "Girls are Like Boys" • "When the Love Bug Bites" • "Places in the Heart"
Winnie the Pooh: A Very Merry Pooh Year: "Jingle Bells" • "Snow Snows" • "Happy Pooh Year" • "Hunny, No Not For Me" • "Auld Lang Syne"
The Tigger Movie: "Someone Like Me" • "Whoop-de-Dooper Bounce" • "Lull-a-Bee" • "Round My Family Tree" • "How to Be a Tigger" • "Your Heart Will Lead You Home"
Piglet's Big Movie: "If I Wasn't So Small" • "A Mother's Intuition" • "With a Few Good Friends" • "Sing-Ho (For the Life of a Bear)" • "The More It Snows (Tiddely-Pom)" • "The More I Look Inside" • "Comforting to Know"
Springtime With Roo: "We're Huntin' Eggs Today" • "Sniffley Sniff" • "Easter Day With You" • "The Way It Must Be Done"
Pooh's Heffalump Movie: "Little Mr. Roo" • "The Horribly Hazardous Heffalumps" • "The Name Game" • "Shoulder to Shoulder" • "In the Name of the Hundred Acre Wood/What Do You Do?"
Pooh's Heffalump Halloween Movie: "Trick 'R Treating With Our Friends" • "Brave Together"
Winnie the Pooh: "The Tummy Song" • "A Very Important Thing to Do" • "The Winner Song" • "The Backson Song" • "It's Gonna Be Great" • "Everything is Honey" • "Pooh's Finale"
Christopher Robin: "Goodbye, Farewell" • "Busy Doing Nothing" • "Christopher Robin"
Television Songs
Welcome to Pooh Corner: "Welcome to Pooh Corner Theme Song" • "Try a Little Something New" • "The Right Side" • "Yes, I Can" • "You're the Only You" • "I Hum to Myself" • "Please and Thank You" • "Responsible Persons" • "You're the One and Only One" • "Welcome to Pooh Corner Ending Theme"
The New Adventures of Winnie the Pooh: "Pooh Bear" • "'Cause It's Make Believe" • "The Floating Song" • "Nothing's Too Good for a Friend" • "Under the Bed" • "I Don't Have A Name" • "King of the Beasties" • "The End" • "Pirates is What We'll Be" • "Tigger the Private Ear is Here"
The Book of Pooh: "Everyone Knows He's Winnie the Pooh" • "Goodbye for Now" • "Your Best Wishes" • "On the Double" • "Who is Me" • "Think, Think, Think" • "What Piglets Are" • "I Watch for Signs" • "We're Making a Cake" • "If I Could Be Big" • "Isn't That Funny?" • "Everyone Wants a Valentine" • "That's What We Do" • "Keep it Simple" • "Have You Got a Book For Me?" • "Give It a Try" • "On Your Way Back Home" • "The Birdbird Song" • "Nightmare Wranglers" • "Carry On" • "What's Your Name, River" • "Where Do Words Go?" • "Under a Spelling Bee's Spell" • "Adventure" • "Mental Altitude" • "I Want to Know Everything Now" • "Happy Tailiversary" • "Get Growin'" • "Tigger's Lullaby" • "Perfect Party" • "If We Were Talkin'" • "Someone New to Meet" • "My Hero" • "Broken Friendships" • "Do the Roo" • "Call Me Buck-a-Roo" • "At Chez Piglet" • "Nothing Ever Happens" • "Too Much Honey" • "Lost in a Book"
My Friends Tigger and Pooh: "A Few Simple Rules" • "Bouncin'" • "The Grass is Greenier" • "The Password Song" • "Underneath the Same Sky" • "One Big Happy Family" • "Think, Think, Think" • "The Question Song" • "Floating in a Cloud" • "Different Can Be Good" • "The Little Things You Do" • "There's a Party" • "No More Fun In the Snow" • "Butterflies" • "What Makes a Pony a Pony" • "When We Work Together" • "Christmas Comes Tomorrow" • "Time to Go (On a Trek Through the Snow)" • "Snowman Song"
Miscellaneous: "Luv-a-bye" • "Playtime Song" • "Learning Song" • "Friendship Song" • "Snug as a Bear Can Be" • "The Scrapbook Song"