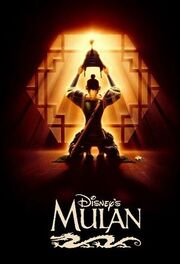 Hello Disney people! I welcome you to my profile. You can ask me whatever you want (even though I'm not a master user of the wiki like other people), add me as a friend and the other usual stuff :)  
My favorite pages
My favorite Disney Films
The sequels of the movies are in the same place as their original movie. eg. Mulan and Mulan II are in the same place :) And the order I put the films has nothing to do with ranking.
Mulan
Atlantis
Aladdin
The Hunchback of Notre Dame
Pocahontas (By the way I hate the second movie because of a certain John poping up out of nowhere!!!!! Arg!)
The Little Memaid
Lilo & Stitch
Frozen
The Lion King
Duck Tales The Movie: Treasure of the Lost Lamp
Tarzan
Brother Bear
Mickey, Donald and Goofy: The THree Musketeers
Sleeping Beauty
Thumbelina
And a lot more that I can't remember at the moment but will ad soon........
My favorite Pixar Films
Finding Nemo
Up (I cried SO much during this one!!!!)
Brave
The Incredibles
Cars
Toy Story
My favorite Disney TVshows
Kim Possible
Phineas and Freb
The Replacements
Recess
Userboxes
Community content is available under
CC-BY-SA
unless otherwise noted.