About Me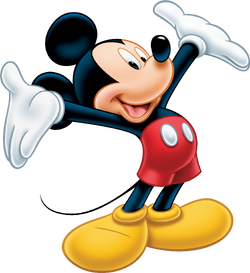 I'm a fan of many Disney animations both old and new. I enjoy sharing any knowledge I can about anything about Disney. Love writing about anything and everything. If you spot the numbers in my user name, you'll see the exact date of Mickey Mouse's official birthday: November 18, 1928 as he is and always has been my top favorite Disney character.
Favourite Disney Stuff
Disney Characters
Disney Princesses
Disney Villains
Disney Animated Movies
Disney Animated Shorts
Disney Animated Television Shows
Disney Live Action Movies
Pixar Movies and Shorts
Disney Songs
Disney Video Games
Community content is available under
CC-BY-SA
unless otherwise noted.