Hey there everyone! I'm Anya, a proud fangirl and a girl who adores mermaids.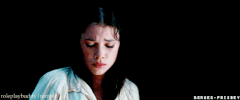 Okay, so, here is a little poem for you.
Roses are red
Violets are blue. 
Sometimes I believe,
I'm a mermaid too
Oh, and, one more thing. I'm a huge Kristanna shipper. They're really cute. I mean, they are like a tiny baby unicorn together. 
Okay, okay. And for the last thing; people say that I look like Anna, and my biggest dream is to BE ANNA in Frozen's Broadway debut -if there will be such a thing though.
So that was all *breathes with relief because she concealed and didn't feel the fangirl stuff*. Enjoy your day! :)
Community content is available under
CC-BY-SA
unless otherwise noted.