Oh, d-d-d-d-dear!




It has been suggested that this page, or a section of it, be extended.
Once the points are expanded, any user may remove this tag.
King TgoSurvivor is an Administrator on The Disney Wiki!

If you have any suggestions, comments or messages for this administrator feel free to leave them a message and they'll get back to you as soon as they can. (000000)
"This user who likes princess and others.
This user who dislikes villains.
This user are wealthy and save their people.
This user become King of the Horde, much like Godzilla."
―TgoSurvivor
Hi, my name is TgoSurvivor.
TgoSurvivor (also known as TheGobOne) he is the destiny of the King of the Horde awaits. He likes to collect something and become riches, and he is the most powerful man in the world to saving his country.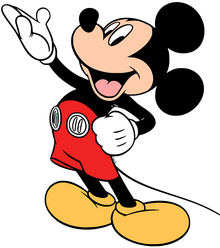 Profile:
Greetings, everyone. I am TgoSurvivor. And Welcome to my profile user. I am the Robloxian of the Horde awaits in the game.
Now I am the King of the Horde. I am the reason of the making model new items. Still I am become to do this honor of my people.
Still, I am become used to be able withstand my deceit.
Final Description:
Make sure TheGobOne's horde awaits you. Don't become to claim someone else.
Information:
Well, now. I just can't be included by myself of the freedom, become mankind and family honor. Just I am going to job in Roblox. Enjoy.
Quotes (from Warcraft 3):
Ready:
I am going to serve the mankind honor.
What:
Hmm...
What?
I'm here.
Do not fear.
We shall not fortunate.
The Lightbringer is my strength.
Adventure is out there!
You wanna go?
Your order or command?
What do you need?
Is there danger, or trouble?
Who is upon the family honor?
I am not tired.
I'm serving King Stefan.
I'm ready.
Adopt me?
The mankind isn't the imperial reason.
Yes:
Off we go.
It shall be done.
Certainly.
Glad you could make it.
Right.
For the light.
Let's go.
I'm freedom for the Horde.
I'm honored.
For Lightbringer.
Don't worry.
Of course.
It about time to go.
I'll take care all of them.
This won't hurt a bit.
Attack:
Die!
This impostor shouldn't be allowed to live!
Lok-tar!
For sir Chris!
I'm going to destroy supervillian at costs!
Let justice fall!
Inhuman beasts!
Don't be afraid, I'm coming!
To arms!
For worldslayer katana!
For I'm the king!
That's done for my place!
Now feel my wrath!
Be gone, demon!
By the Fire Force skill, burn!
We fight! Not only to avenge the fallen.
Light curse you.
For TheGobOne's Horde!
Stirke with my vengeance!
Warcry:
For Lordaeron!
For King Terenas!
For King of the Horde!
For Frostbourne!
Glory to the Alliance Kingdom!
For everything! For freedom!
Pissed:
Yee-haw!
Huh? What do they want to play Roblox?
Dear miss Kida to lead me collect treasures and riches.
No Disney Villians to the Oh My Disney anymore!
Don't ask me again.
Alright, you want to join my clan? No way!
Who is the best plan?
ABIS MAL?!
Hey, Pazu. Let's go for a walk.
Don't call me screamer.
Everything was right, I am the honor trusted for myself. Ser Patrick is no useless for Herobrine Vessels.
Launch the air and throw Rourke off the world!
Hun army? I should clear them all with command prompts.
Nothing strange? No worries. Captain Dola may not looks perfect.
Do you see Hakeem?
Kalimdor need you a hero.
Lordaeron has destroyed by the scourge.
Varimathras? Explain yourself.
Rourke can fly without magic carpet.
Please stop that, miss troll.
My Favorite Pages:
My Nickname:
TgoSurvivor
TheGobOne
O Wise Man
SurvivalHero03
Your Majesty
Your Highness
O Mighty One
TgoSurvival (currently)
Mr. Packard
Other Names:
King TgoSurvivor
Lord TgoSurvivor
President TgoSurvivor
General TgoSurvivor
Commander TgoSurvivor
Captain TgoSurvivor
Master TgoSurvivor
Boss TgoSurvivor
Principal TgoSurvivor
Chieftain TgoSurvivor
Governor TgoSurvivor
Lieutenant TgoSurvivor
TheGobOne's Preston Packard
My Full Name:
King of the Horde
Son of Griefer
Leader of TheGobOne's tribe
The Last Guardian (currently)
Likes:
Money
Riches
Having Power
Secret Ending (Story Game)
Good Ending (Story Game)
Robberies & Heists (JailBreak; Criminal form)
Advisor to the Wikipedia or Fandom
Win Everything (Epic Minigames)
Cops and robbers (Police and Criminal form)
Obtain Weapons (SwordBurst 2)
Get Treasures
Bee Swarm Simulator
Cultist Robes of Light (SwordBurst 2)
Worldslayer (SwordBurst 2)
Lightbringer (SwordBurst 2)
Arresting Criminals (JailBreak; Police form)
Pet Works (Adopt Me!)
Business Jobs (Adopt Me!, Treasure Hunt Simulator, Epic Minigames, etc.)
Anyway he can done or finish the parkour/obby
Rock Songs, Musics, Soundtracks, etc.
Claim badges for finish the game
Disney Prince
Explore and get a few treasure (Build a Boat for Treasure)
Keeping players safe
Modeling
Helping others
Serving Frostbourne and Lordaeron
YouTubers
The Little Club Adventures
Minecraft
Conquer Hypersiddia (SwordBurst 2)
Farming bosses and mobs (SwordBurst 2)
Brookhaven
Recess
Freedom
Editing correctly
Butchering and Cooking Recipe
Unlocking more vehicle sets who can drive it
Upgrading (SwordBurst 2)
Getting what he wants
Trading
Telling Stories
Learning Quests
Roblox Creator Challenge
Survivors
Hunting and Poaching (Vesteria, SwordBurst 2)
Get an Airdrop Briefcase (JailBreak)
Women (Including Disney Princesses)
Dislikes:
Getting Banned
His account being blocked
Being rejected or decline at trades (Adopt Me!, SwordBurst 2)
Getting arrested by other cops
Bad Ending (Story Game)
Cultist Robes of Evil (SwordBurst 2)
Getting killed by other players who got firearms (JailBreak)
Anyway players who took the treasure for him (Treasure Hunt Simulator)
Hardcore
His plans getting foiled
His skills being mocked
Players who took the new skill from him (SwordBurst 2; Including Summon Pistol & Summon Tree)
Creatures may defeat him or taken to main spawn (SwordBurst 2)
Danger
Threats to the Server
Betrayal
Lies
Banned evading on account
One Bad Pig (Character; Seventh Kingdom)
No Water and Food
Starvation
Anyone who can stop him from conquering Hypersiddia (SwordBurst 2)
Players are entering at his house (formerly)
Pets made other players sick (Adopt Me!)
Getting poor (Including his currency become low.)
Anyone who blocked him from the edit page
Monsters
Being Lagged
His server crashed
His apps goes undefined
Downgrading (SwordBurst 2)
Mistreatment
Lupin III
Not getting what he wants
Lordaeron has fallen
Not telling the stories and jokes
Getting Stubborn
Being called a scammer
Trade License (Adopt Me!)
Losing a control (Epic Minigames)
Being defeated (Epic Minigames)
Hackers trying to rule the game
Information:
Well, now. I just can't be included by myself of the freedom, become mankind and family honor. Just I am going to job in Roblox. Enjoy.
Discord Server:
Discord: TgoSurvivorHero2003
Account Name:
User:TheGobOne2003
User:TgoHero03
User:SurvivorHero03
User:TgoSurvival2003
User:TheGobOneSurvival2003
Friends:
My Roblox Name:
TgoSurvivor
TgoSurvival2003
TgoSurvivorHero2003
TgoSurvivor2003
TgoSurvival03
TgoSurvivalHero2003
TgoSurvivor03
TheGobOneSurvivor2003
Chongxhenhong
SurvivorHero03
My Roblox Gaming Occupation:
Businessman (Adopt Me!)
Treasure Hunter (Treasure Hunt Simulator & Build a Boat for Treasure)
Fighter and Farmer (SwordBurst 2)
Gaming, Club and YouTuber (Brookhaven)
Editor (Fandom; briefly)
Policeman & Criminals (JailBreak)
Builder (Build a Boat for Treasure)
Roblox's Henchman
The Leader of TheGobOne's Tribe
King of Robloxia
Teacher (briefly)
Wiki Contributor
Housekeeper (Brookhaven, Homestead & Adopt Me!)
Advisor of Wiki (Including Wikipedia, Britannica & Fandom)
Mercenary (SwordBurst 2)
Commander (Mad City, World // Zero & Vesteria)
Communicator (JailBreak; Police form)
Member/Manager of the Nightcore fan
Adventurer
Lumber Harvester
My Favorite Wiki:
Annoying Villagers Wiki
Disney Wiki
Swordburst 2 Wiki
Build a Boat for Treasure Wiki
Survivalcraft Wiki
Rainimator Wiki
Adopt Me! Wiki
Epic Minigames Wiki
Treasure Hunt Simulator Wiki
Bee Swarm Simulator Wiki
JailBreak Wiki
Mad City Roblox Wiki
Brookhaven Wiki
Britannica
Wikipedia
Dreamworks Wiki
Minecraft Wiki
Black Plasma Studios Wiki
Main Fandom
Roblox Wikia
Grand Theft Auto Wikia
My Favorite Apps:
Lazada
Shopee
Carousell
Pinterest
Google Translate
Roblox
Minecraft
Among Us
Oh My Disney
YouTube Original
YouTube Music
AliExpress
Bilibili (Video)
Monarch Sciences
Google Play
Amazon (breifly)
Spotify (briefly)
Shazam (Music)
Xbox
Facebook
Instagram
Discord Server (App)
Google Chrome
AVG Secure Browser
Roblox Studio
Aptoide (App)
Downloads (App)
Toons TV (Rovio App)
My Favorite Musics:
One Bad Pig
Blacklite District
The Chansmokers
TryHardNinja
JT Music
Johnny Cash
Roxette
Doja Cat
Imagine Dragons
Thr3
Minecraft Jams
Disney Sing-Along Songs
TheFatRat
Neffex
Survivor Band
Namewee
Hasley
Riri
Korean & Japanese songs
Geek Music (YouTube)
OneRepublic
Rihanna (briefly)
C418 (Minecraft)
GhostDragon
WE ARE FURY
Fall Out Boy
Shawn Mendes
Koosen
Avocuddle
Fets (Music)
Warcraft 3 songs
Naruto Soundtracks
JeffMakesGames (YouTube)
WaveMusic (YouTube)
BipolarBear (YouTube)
7Clouds (YouTube)
Bruno Mars
PSY
More Anime Songs etc.
My Favorite Games:
AirAttack HD
AirAttack 2 - WW2 Airplanes Shooter
Warcraft 3 - Reign of Chaos
Warcraft 3 - The Frozen Throne
Warcraft 3 - Reforged
The Little Crane That Could
Little Crane World Editor
CrazyTanks
Mini Motor Racing WRT
Mini World: Block Art
Survivalcraft 2
Flight Pilot Simulator
C.H.A.O.S. HD
Hill Climb Racing
Hill Climb Racing 2
Roblox
Minecraft
Among Us (Game)
Deer Hunter
Dinos Online (1Games)
4-Force Online (1Games)
Wolf Online (1Games)
Wolf Online 2 (1Games)
Wild Animals Online (WAO; 1Games)
Wild Zombies Online (WZO; 1Games)
X-Wolf (1Games, breifly)
Pixel Blood Online (1Games)
Dog Sim Online - Raise a family (Turbo Rocket Games)
Cat Sim Online - Play with cats (Turbo Rocket Games)
Dragon Sim Online - Be a dragon (Turbo Rocket Games)
WildCraft: Animal Sim Online 3D (Turbo Rocket Games)
Other turbo rocket games simulation
Squirrel Simulator (Avelog game)
Mouse Simulator (Avelog game)
Cat Sim 2020 (Avelog game)
Cat Simulator (Swift Apps LLC)
Pig Simulator (Swift Apps LLC)
Dog Simulator (Swift Apps LLC)
Goat Simulator (Coffee Stain)
Goat Simulator GOATZ (Coffee Stain; briefly)
Goat Simulator MMO Simulator (Coffee Stain; briefly)
Goat Simulator Waste of Space (Coffee Stain; briefly)
Goat Simulator Payday (Coffee Stain; currently)
Other Gametornado games
Other Rexoton games
Cat Simulator: Kitty Craft (H-Games, Art Works)
Dog Simulator: Puppy Craft (H-Games, Art Works)
Hungry Shark Evolution
Hungry Shark World (briefly)
Worms
Worms 2: Armageddon
Worms 3 (briefly)
Air Control (Lite; formerly)
Air Control (HD)
Air Control 2
Block City Wars: Pixel Shooter with Battle Royale
War Machines (Tank Simulation)
Kick The Buddy
X Construction
Construction Tasks (briefly)
Constriction City (briefly)
Traktor Digger
Traktor Digger 2
Tractor Crew
Tractor Crew: Gold Digger
Traktor Digger 3D
Rescue Cut: Rope Puzzle
Hay Day
The Little Crane That Could 2
Burning Tires (Fish Labs App)
Mini Block Craft
Block Craft 3D
Grand Theft Auto
Other Disney Games
Other Rovio Games (Especially Angry Birds & Bad Piggies)
Hill Climb Racing
Hill Climb Racing 2 (briefly)
My Favorite Roblox Game Apps:
SwordBurst 2
World // Zero
Wayfort (Beta Version)
Overlook Bay (Beta Version)
Build a Boat for Treasure
Adopt Me!
Treasure Hunt Simulator
Bee Swarm Simulator
Tower Battle (Game)
Vehicle Simulator
Mad City
JailBreak
Brookhaven
Homestead
Dance Off
Backpacking (Game)
Vesteria
Epic Minigames
Be a Parkour Ninja
Lumber Simulator 2
Heroes Online
Sharkbite (Game)
Speed Run 4
Westbound
Red vs Blue Gun Battle
Ava Max (Nation)
Arsenal
Be Crushed by a Speeding Wall
Fairy World
Ripull Minigames
Tumble Minigames
Natural Disaster Survival
Survive the Disasters (Classic)
Survive the Disasters 2
Flee the Facility
Piggy (Game)
Working at a Pizza Place
MeepCity
Welcome to Bloxburg (Currently)
Tsunami Survival
Sword Blox Online: Rebirth
Ninja Legends
RB Battles (Beta Version)
Bad Business
King Piece
OP Ninja Simulator
Feline's Destiny
Boho Salon (Nation)
Theme Park Adventure 2
Sorcerer Fighting Simulator
All Star Tower Defense
Lumber Harvester Simulator
Ragdoll Universe
TTD 3
Tropical Resort Tycoon
Gacha Online
Military Simulator
Toy Defenders Season
Impulse: Remastered
RoBeats!
Royale High (Briefly)
Armored Patrol (Briefly)
Case Clicker (Currently)
Christmas Present Tycoon (Currently)
Blood Samurai 2
Knife Simulator (Currently)
Power Simulator 2
Emergency Response: Liberty County (Currently)
Car Lobby Tycoon
Restaurant Tycoon
Murder Mystery (Currently)
Driving Empire (Currently)
Blox Fruits
My Favorite Asian People:
(You) Chong Xhen Hong
My Favorite Singer:
Kyle Pfeiffer
Carey Womack
Paul Q-Pek
Johnny Cash
Paul Roraback
Rihanna (breifly)
Per Gessle
My Roblox Player
TgoSurvivorHero2003[[1]]
Userboxes




















































































































































































| | |
| --- | --- |
| | This user traveled to the Waffle with the sunglasses with Bolt. |


















Favorite Style Films
Community content is available under
CC-BY-SA
unless otherwise noted.