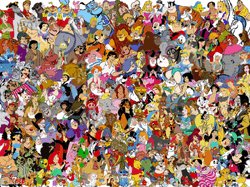 Mabuhay! Welcome to my user page! My name is Patrick (you may simply call me Pat). I am currently an administrator/bureaucrat here on DisneyWiki. I am from Manila, the capital of the Philippines.
I am interested in aviation, geography, Disney, theme parks, and Marvel Entertainment.
I've visited all Walt Disney Resorts but one. I've been to the Hong Kong Disneyland Resort several times and to the Disneyland Resort, Walt Disney World, Tokyo Disney Resort, and the Disneyland Resort Paris once. Shanghai Disney Resort will soon be in my list!
If you have any questions or need any help, please feel free to ask me here.
You can also find me in these wikis
Userboxes
Wanna know more about me? Here you go.
My favorite pages
No particular order.
Disney theme parks
Disney characters (excluding Pixar)
Disney Villians and antagonists
Marvel characters
Marvel antagonists
Pixar characters
Pixar Villians and antagonists
Disney films
Marvel films
Pixar films
Television shows
Gallery
I am a very huge fan of Disney theme parks. Here are some of my favorite Disney attractions: