My username is PeterPanFan, and I think Peter Pan is awesome. When I go wiki-jumping, I tell them that I am from the Disney Wiki. I love to add interesting facts to articles. Also, if you ever need someone to correct spelling, grammar, or punctuation, you can count on me!
Did you know...
There are two vintage Disneyland attraction posters seen in Monsters, Inc.?
I suggest that if you watch a Disney movie, you should keep your eyes peeled and your mouse ears open at all times! I love hunting for Hidden Mickeys and cameos.
My favorite Disney character is Peter Pan, of course. I identify so much with him. Some parts of me will never grow up! The Fairies are another favorite of mine, but I am disappointed that they have never thought to make any musical films in the franchise. EpixAndroid and I have been spreading awareness and writing about it on this wiki. We want to hear Tinker Bell sing! Writing about it on the wiki is the best we can do to share our original fan ideas, since we do not have agents. However, our wish has begun to come true, as evidenced by a short film starring Fawn.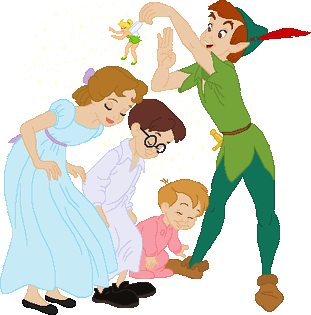 I would like to be an actor and writer for the Walt Disney Company someday. I have so many great ideas for them!
So far, I have been to the Disneyland Resort 7 times. Did you know that I have been backstage there? This is not fanfiction. On my most recent trip, my school jazz band and I were escorted backstage at both Parks for Magic Music Days. We performed some jazz charts at Big Thunder Ranch in Disneyland and were escorted to a recording studio in Disney California Adventure, where we recorded pieces of score from animated films and watched clips with our music in them. It was absolutely unforgettable. As I confessed to our representative cast member, I felt like I was in Epic Mickey. The Walt Disney Parks and Resorts are better than any off-the-shelf amusement park!
I was born in San Francisco, home to the headquarters of the Wikimedia Foundation. I love visiting that city! They will make sure you are never bored. And there are many opportunities to see live shows in the city, too. Once I saw The Lion King when it came to San Francisco, and so far, it has been my favorite Broadway show.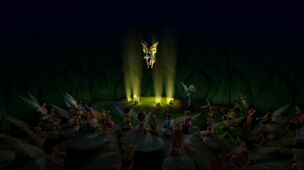 Just in case you wanted to know...
Mike Wazowski goes into a little boy's bedroom to make him laugh. If you keep your eyes peeled, you will spot a poster of the Rocket Jets above his bed and a poster of the Sailing Ship Columbia above the bookcase near the door.
Watch the credits of The Princess and the Frog to spot a riverside shack. It is the same shack from the Disneyland version of Pirates of the Caribbean.
In Phineas and Ferb The Movie: Across the 2nd Dimension, Heinz Doofenshmirtz reaches the 2nd dimension Doofenshmirtz's office via a theme park dark ride. Pay attention to the scenery and you will notice it resembles It's a Small World. Landmarks included are the Tower Bridge in England, the tulips in Holland, and the farewell messages on the flowers at the end.
Pages I Created

Community content is available under
CC-BY-SA
unless otherwise noted.