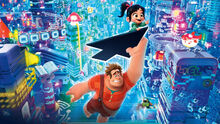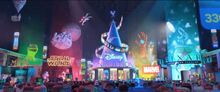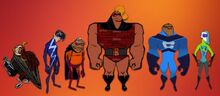 My favorite Disney Movie is Ralph Breaks the Internet
My favorite movie of all time is Ralph Breaks the Internet
Pixar is also awesome
Absolutely love Incredibles 2
I'm really looking forward to Frozen 2.
Also, is it weird that all my favorite movies are sequels?
My favorite non-Disney movie is Lego Movie 2. That's totally irrelevant because this is a Disney fan site. Watevra.
Oh BTW my Tinkercad account is called Vanellope_von_Schweetz.
"Isn't that interesting?" -KnowsMore
Favorite Quotes
"May the force be with you!"
"And these are for you: hearts, hearts, hearts, hearts!"
"Jack-Jack has POWERS?!"
"You're measuring the stars, not giving the sky a high five."
"Let's go kiss Hans! Who is this Hans!"
"I spilled wasabi on my shirt one time!"
"Red. Wood. With a space in the middle."
"I once had a dream that I might wear a shirt..."
My Stuff
https://wingsoffirefanon.fandom.com/wiki/Category:Content_(Phoenixsong)
https://wings-of-fire-fanon-tribes.fandom.com/wiki/Category%3AContent_(Phoenixsong)
https://wingsoffirefanon.fandom.com/wiki/Thread:1344550
https://wingsoffirefanon.fandom.com/wiki/Thread:1355833
Badges