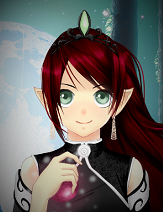 Hi I'm Rose Beckett. I'm a roleplay and I mainly roleplay as Lord Cutler Beckett's daughter from the Pirates of the Carribean franchise. I am very flexible though with my roleplay though. I am a big fan of Marvel, and W.I.T.C.H. I am also a huge Once Upon a Time fan.
Favorites List:
Princess: Belle, I love to read and I'm a fast reader so I relate to Belle alot. I also feel that Belle doesn't get enough credit. She is brave enough to fight off a pack of wolves, though she ended up being a damsel in distress.
Prince: Honestly this one is hard. I really like Prince Naveen since he's very handsome. But I also love Milo (technically he's a prince since he married Kida) because he's a history nerd like me.
Disney Dad: Caseem, because he's very handsome, and tries his best.
My favorite pages
Add links to your favorite pages on the wiki here!
Favorite page #2
Favorite page #3
Community content is available under
CC-BY-SA
unless otherwise noted.