Hi, I'm Ramon Evangelista, and I'm interested in Disney movies. I used to go to several Disney parks around the world such as Hong Kong Disneyland (which I visited five times), Walt Disney World, and Tokyo DisneySea, and Tokyo Disneyland.
But not just that; I also like other Non-Disney movies, songs, and TV series, and I love to play games and learn new things and read books.
And also, the only Disney live-action films I like are The Parent Trap (1998 film), and Freaky Friday which feature Lindsay Lohan as well.
My top favorite characters
Elsa is my most favorite Disney character, because her song "Let it Go". And despite being a character, I seem to have a crush on her. Well, I think everybody else does.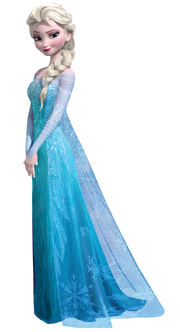 Now in her film, Frozen, she wants to get isolated due to her powers which would devastate her kingdom.
Besides being similar to Elphaba from the musical Wicked, she is probably similar to other Disney characters such as:
She is based on the true character that lived several years ago, and is interested in nature. In her films, she has two love interests in the names of John (Smith and Rolfe). Her real name could be also known

as Rebecca Rolfe.
The two Native American phrases learned from her first movie are "Wingapo" which means "hello" and "Anaa" which means "goodbye".
She I think is similar to Woody from the Toy Story series in which they are wise, adventurous, and brave, like what people during the frontier times should be.
She likes it when people behave well, can eavesdrop, and encounter peculiar situations. She also loves beautiful things such as tea, flowers, and cats and rabbits.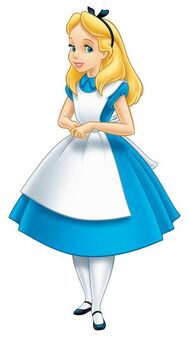 Like me, she is talented and can do a lot of things like singing, dancing, drawing, painting, and reading.
Not just because she is single and pretty like Elsa, she is quick-witted and brave (which the film title indicates that she is). Like Snow White, she is interested in apples. Like me, she can also figure things out.
Ariel
When I was a kid, I used to like Ariel a lot due to her perky character. And I still love her.
Ariel is probably very similar to the Beast. 
Both are provided by voice actors in the last name of Benson (Jodi Benson for Ariel; Robby Benson for the Beast) in all of their appearances.
Both stay in destroyed places for solitude (except that Flounder and Sebastian join Ariel when she sings "Part of Your World").
Both have sidekicks whom they must obey. One is more understanding (Flounder, Lumiere), and one is a cowardly majordomo (Sebastian, Cogsworth).
Both sing their songs in their musicals about loving another (Ariel sings the "Part of Your World" reprise to show love for Eric; just as Beast sings "If I Can't Love Her" to learn to love Belle).
Both were turned into humans at the end of the film (though Ariel was transformed into a human twice). However, they usually don't stay as humans during their time, specifically their film sequels and series.
Both forbid their loved ones from going to a dangerous place (Ariel tells Melody not to swim in the sea; just as the Beast tells Belle not to go to the west wing).
This mischievous, rambunctious, blue alien loves playing tricks and bantering with other people, especially in the Disney parks (in which Paris, Hong Kong, and Tokyo have the interactive attraction, Stitch Encounter).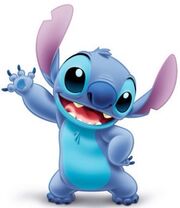 Community content is available under
CC-BY-SA
unless otherwise noted.