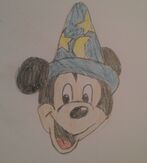 This is your user page. Please edit this page to tell the community about yourself!
Disney Multiverse (Disney Fighting Game Idea)
Cover
Plot
When an interdimensional villain threatens to purge the Disney Worlds of their Magic and Imagination and plots to create a massive Army by recruiting the worst Disney Villains and mind controlling and cloning all the Disney Heroes it's up to a ever growing team of Disney heroes to stop the threat.
Character Roster
Items
Stages
Enemies
Bosses
Music
Soundtrack[1]
</div>
Disney's 90s Films
Epic
My favorite pages
Favorite Characters
DisneyXNintendo (working title)
Spirit Cards
Hero Cards (Playable Characters)
Enemy Cards
Other Cards
The 7 Deadly Singers