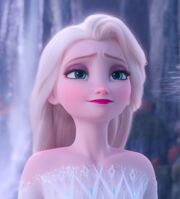 Images of Ernesto de la Cruz from the Pixar film Coco.
Promotional images
Stock art
Concept art
Screenshots
Miscellaneous
My Infoboxes
User talk:CerealBoxHead46
Template:User CreationBeTheWorld23
I think that we should change elsa's thumbnail to one with her belly button hanging out
What the hell is this
Police Snowman Olaf: Olaf asked Elsa to put her arms in the air without saying "Please" and she said "Hey, am I getting arrested?!" and Olaf stuffed her in the police car. She wakes up in an icy cell attached to an icy police station and sees Olaf as Chief Police Snowman and she sees icy hand shackles and chains (not the frozen, broken ones, the ones in the cells of Olaf's police station). She sees herself on a poster saying "Wanted. Reason: Illegally Fighted Sister; Dead or Alive. Release Date: Indefinite" She tries every method in the world to break the chains, but they don't break, showing they're indestructible, no matter how hard she tries. Olaf says they're Electro-Ice-Chains and the electricity inside them makes them Elsa-proof, forcing Elsa to be locked in a police station cell forever due to illegally fighting Anna 1 day ago. Elsa gazes out the ice and sees it is midnight, and she falls asleep on the floor. The next day, she cries through the whole day. She finds a lever that makes the ice chains Elsaproof and makes them non-Elsaproof but it's not in any of the cells; it's in Olaf's office. She starts crying for the rest of her life. Soon she tricks Olaf into turning off the chains via

but after like 5 seconds she wakes up and it is revealed that she was hallucinating
The
Magical Golden Flower
is a beautiful, lily-like flower featured in the film
Tangled
.
History
A single drop of sunlight fell from the heavens, and from this single drop of sun grew the golden flower. It had the ability to heal any sickness or injuries, even mortal wounds, as demonstrated by Rapunzel, delay aging, as demonstrated by Gothel, though in that form requires constant use of the power.
One day, Mother Gothel discovered the flower, and chose to hoard its healing power for herself. She used it to keep herself young for hundreds of years, all she had to do was sing a special song. It appears that when the song is sung, the flower releases pollen which is breathed in and how people are affected by the magic. Even though Mother Gothel had hidden the flower, other people knew of its existence, suggesting that this flower was not the first of it's kind.
As the centuries passed, across a lake from where the flower grew, a kingdom soon came into being. The kingdom was ruled by a benevolent King and Queen. The queen was about to have a baby, but fell seriously ill. Knowing that she and her unborn child would surely die if a cure was not found soon, the entire kingdom went searching for the flower.
When Gothel left the flower in plain sight by accident, one of the kingdom's soldiers found the flower, and it was uprooted and brought back to the castle, where it was made into an infusion for the queen. Soon afterwards the queen recovered, and gave birth to a healthy baby girl: Princess Rapunzel. Rapunzel was born with the rest of the flower's ability, which was the majority of it. A bit obviously went into the queen. Rapunzel gave a drop to Eugene to heal his stab wound that he received from Gothel, but still has most of the flower within.
Minifigure Elsa "Apperances"
In the episode "Magical Golden Flower", Firebender Margaret is at the back of a resturant and a drop of sunlight falls from the sky, and then Margaret reveals she has a bruise and slowly sings "Healing Incantation" and she looks at her bruise again and her bruise is gone now. Then Anna stabs Margaret and Anna steals it for her own selfish needs. It will reappear in "Rapunzel, Lego Down Your Hair!". Anna puts it in a vase in a secret, hidden room while she knows Elsa is shackled to the wall, blindfolded, and nobody took the duct tape off her mouth so Anna can make herself an immortal without Elsa or anyone stopping her evil plan: Anna will make herself an immortal. Jasmine takes it out of the vase and hurries to hide it. Anna stabs Jasmine. Anna simply says "Now I can sing the special song without anyone bothering me!". Aurora, disguised as a casual office woman, takes the flower but Anna screams "HEY!!!!!!!!!!! I was using that flower!". A chain link of the shackles hit an emoticon on Elsa's iPhone and the shackles begin to freeze. Aurora takes the duct tape off Elsa's mouth and Jasmine takes off the blindfold and the shackles break. Elsa gets a cold sore but Aurora sings Healing Incantation and Jasmine's stab wound and Elsa's cold sore disappear. Aurora throws Anna towards a window and smashes it and Anna runs to sing Healing Incantation but it gets cut short because Anna got knocked out. Aurora plants the flower in the forest so Anna will never find it.
Gallery
Community content is available under
CC-BY-SA
unless otherwise noted.