Gist of Movie
Set in a beautiful seaside town on the Italian Riviera, the original animated feature is a coming-of-age story about one young boy experiencing an unforgettable summer filled with gelato, pasta and endless scooter rides. Luca shares these adventures with his newfound best friend, but all the fun is threatened by a deeply-held secret: he is a sea monster from another world just below the water's surface.
Quotes
There's a million things you think you can't do. All you need is a chance to try. - Giulia Marcavaldo
Something's fishy with you two! - Ercolé
Everything good is above the surface! Walking, air, they sky, clouds, the sun... woah! Don't look at it! - Alberto Scorfano
This is gonna be the best summer ever. We'll ride down every road, see the whole world together! - Luca Paguro
"We underdogs have to look out for each other, right?""Underdogs!" - Giulia Marcavaldo
We can go anywhere, do anything. We just gotta stick together! - Luca Paguro
Gallery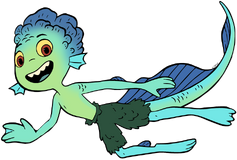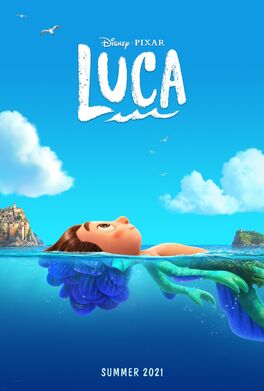 Community content is available under
CC-BY-SA
unless otherwise noted.