Though it hasn't been confirmed yet, I would like to say that Moana is very likley to be soon part of the Disney Princess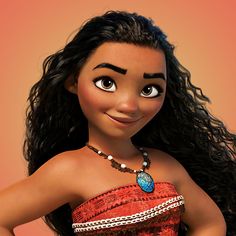 Royal Court. She's been heavily included in several merchandise and products, she is labeled as "Disney Princess." instead of
"Disney Princess and Moana." So Disney is most likley keeping that secret, but most of us already or can know about this.
Sorry Vanellope, Anna and Elsa, Moana will be on her own with the princesses.
She also was even mentioned in the "International Women's Day images." This will show us that Moana will eventully become the 12th official Disney Princess.

Moana grossed 643.3 million globablly at the box office,
Anna and Elsa most likley will not be added in the lineup anytime soon due to how successful they are in their own
franchise.
It has been rumored that she could join between July-September, or even later in the fall.

So I know you all on the wiki might not care at all about this, but this is a friendly reminder, no spoiling or anything, once Disney confirms that she is official, then I suggest it should be added on the "Disney Princess." page once it has been scene.
Thanks!
Sincerley,
21EvanED155508
Community content is available under
CC-BY-SA
unless otherwise noted.