Hey everyone! Guess what it's Christmas time! In honor of the beloved holiday, I am composing my own twist on the song twelve days of Christmas. I am going to add photos and number them and I want you to sing what I put down starting from the first day to the twelfth as if you were singing 12 days of Christmas
🎵 On the (insert number) day of Christmas my true love sent to me...
🎵A mouse with a family theme park!🎵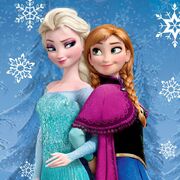 🎵2 Snowy sisters!🎵
🎵 3 ducklings🎵

🎵 4 muppet toys🎵

🎵5 Incredibles!🎵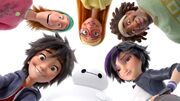 🎵 6 big heroes 🎵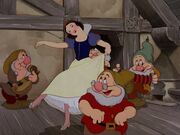 🎵 7 dwarves dancing🎵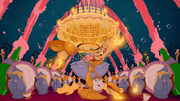 🎵 8 Enchanted Objects🎵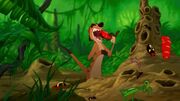 🎵9 Greasy Grubs🎵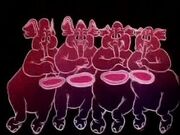 🎵10 Pink elephants
🎵11 strands of hair🎵
🎵 12 Gummi Bears🎵
I wish you all a merry Christmas!