Wiki Targeted (Entertainment)
Play Sound
Victor Baxter is the goofy, yet still lovable father of the titular character Raven in That's So Raven and Cory in the House, played by American actor Rondell Jerome Sheridan from 2003 to 2008. He starts out as a chef in a restaurant, but he later opens his own restaurant, The Chill Grill. His biggest rival is Leonard Stevenson. In Cory in the House, he gets a job as the President's chef, and it is unknown what became of his restaurant. His catchphrases are "Here comes the pain!" and "I'll go pack!" (Cory in the House).
He makes a guest appearance in the Raven's Home episode "Just Call Me Vic". He is also referenced by Raven, when she talks of how she drove her parents crazy. He is mentioned once again in "Vest in Show", where Chelsea reminisces with Raven, about working with Victor in the Chill Grill.
Trivia
There's a possibility that he may not be fond of Tanya's mom just like how Tanya used to dislike his mother.
Gallery
v - e -

d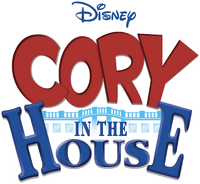 Episodes
Cory in the House
Season One: "The New Kid in Town" • "Ain't Miss Bahavian" • "Everybody Loves Meena" • "We Built This Kitty on Rock 'n' Roll" • "Don't Rock the Vote" • "Napper's Delight" • "Smells Like School Spirit" • "Just Desserts" • "Bahavian Idol" • "Beat the Press" • "Mall of Confusion" • "Get Smarter" • "And the Weenie Is..." • "No, No, Nanoosh" • "Air Force One Too Many" • "That's So in the House" • "Gone Wishin'" • "I Ain't Got Rhythm" • "The Kung Fu Kats Kid" • "A Rat by Any Other Name" • "Never the Dwayne Shall Meet"
Season Two: "The Presidential Seal" • "Through the Roof" • "Monster's Ball" • "Lip Service" • "Who Let the Dolls Out" • "We Don't Have Chemistry" • "Uninvited Pest" • "Making the Braid" • "Model Behavior" • "Sittin' Pretty" • "Macho Libre" • "Peace, Love, Misunderstanding" • "Mad Songs Pay So Much"