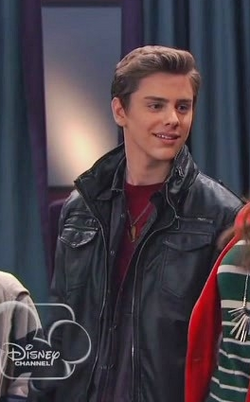 All info was provided Vincent Liotta at Jessie Wiki
Vincent Liotta is a character in Jessie. He is a bad boy and the former boyfriend of Emma. He first appeared in the episode, "Badfellas." He is portrayed by Garrett Backstrom.
Personality
Vincent is a bad boy who manipulates people to get everything he wants.
Appearances