(Editing a gallery)

Line 172:
Line 172:
 

E75AA352-3075-4170-B3E7-BCDD252FAE1E.jpeg|''Aladdin''

 

E75AA352-3075-4170-B3E7-BCDD252FAE1E.jpeg|''Aladdin''

 

101_Dalmatians_Signature_Collection_DVD.jpeg|''101 Dalmatians''

 

101_Dalmatians_Signature_Collection_DVD.jpeg|''101 Dalmatians''

−

Sleeping Beauty Signature Collection DVD.jpeg

+

Sleeping Beauty Signature Collection DVD.jpeg

 

</gallery>

 

</gallery>

 
 
---
Revision as of 02:24, 9 September 2019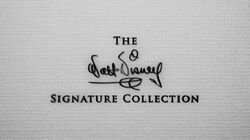 The Walt Disney Signature Collection is a line of DVD, Blu-ray and Digital HD video releases that began with the release of Snow White and the Seven Dwarfs on February 2, 2016. It is a successor of the Platinum Edition and Diamond Edition lines.
The Signature Collection Titles
As of December 4, 2018, entries have started to be released on 4K Ultra HD Blu-ray.
| # | Film | Blu-ray release date | DVD release date | 4K UHD Blu-ray Release Date | Digital release date |
| --- | --- | --- | --- | --- | --- |
| 1 | Snow White and the Seven Dwarfs | February 2, 2016 | February 28, 2017 | N/A | January 19, 2016 |
| 2 | Beauty and the Beast | September 20, 2016 | February 28, 2017 | TBA | September 6, 2016 |
| 3 | Pinocchio | January 31, 2017 | January 31, 2017 | N/A | January 10, 2017 |
| 4 | Bambi | June 6, 2017 | June 6, 2017 | N/A | May 23, 2017 |
| 5 | The Lion King | August 29, 2017 | August 29, 2017 | December 4, 2018 | August 15, 2017 |
| 6 | Lady and the Tramp | February 27, 2018 | May 22, 2018 | N/A | February 20, 2018 |
| 7 | Peter Pan | June 5, 2018 | September 4, 2018 | N/A | May 29, 2018 |
| 8 | The Little Mermaid | February 26, 2019 | May 7, 2019 | February 26, 2019 | February 12, 2019 |
| 9 | Cinderella | June 25, 2019 | August 27, 2019 | N/A | June 18, 2019 |
| 10 | Aladdin | September 10, 2019 | October 8, 2019 | September 10, 2019 | August 27, 2019 |
| 11 | 101 Dalmatians | September 24, 2019 | October 8, 2019 | N/A | September 24, 2019 |
| 12 | Sleeping Beauty | September 24, 2019 | October 8, 2019 | N/A | September 24, 2019 |
| 13 | The Jungle Book | TBA | TBA | N/A | TBA |
The Signature Collection Music Videos
The Little Mermaid: "Part of Your World" performed by DCappella
The Signature Collection Galleries
Logos
Digital Copies
Blu-ray/DVD/Digital HD Combo Packs
DVD Covers
4K Ultra HD/Blu-ray/Digital HD Combo Packs
Trailers
External links
Signature Edition websites
See also
v - e - dWalt Disney home video releases