"When You Wish Upon a Well" is the thirty-third episode of the Disney Junior animated series, Sofia the First. It premiered on July 11, 2014, and is the eighth episode of the second season.
Plot
One fine day, Sofia and James are having a race, but Sofia is not fast enough. Roland offers to help her with the Royal Obstacle Course, and she accepts. Then, Miranda arrives holding a cat, who makes Roland sneeze because he is allergic to cats. Amber wants to play Blazing Badminton with Roland, but he is busy helping Sofia. Amber feels jealous of Sofia, and tells James that Roland has been spending all his time with her, but James states that is not true because Roland spends a lot of time with him too. In order to get her father to spend more time with her, Amber arranges a tea party for just herself and Roland, but the cat Miranda found is there, causing Roland to start sneezing again and run off. Amber decides to have the Royal Chef make a blackberry pie for her father.
In the garden, while looking for blackberries, Amber stumbles upon an old Wishing Well, which grants each user three wishes. Amber uses her first wish to have a new tiara, which appears on her head. Then she makes a bad choice for her next wish; she wishes Roland was allergic to Sofia, so he would stay away from her and spend time with Amber. However, this wish backfires: Roland is still training Sofia when Amber's second wish comes true...and Sofia turns into a purple cat. At first, she does not realize it, even as Roland sneezes and does not see her. Then, Sofia looks at her reflection in water, realizes why Roland is sneezing, and runs to Clover.
They head over to Cedric, and try to explain what happened. Unfortunately, Cedric cannot understand animal, and does not recognize Sofia. Wormwood, however, does, and tries to take her Amulet. Sofia and Clover are thrown out of Cedric's quarters, and go looking for Miranda with Wormwood in pursuit.
Miranda asks Amber and Roland, who are playing Blazing Badminton, if they have seen the white cat, and Roland states he has seen them both. Miranda is surprised to hear that there are two cats. Roland starts sneezing because Sofia is right behind him. Miranda does not recognize Sofia, and remarks that she is the most darling shade of purple, much to her confusion. Roland tells Miranda and Amber that "It was like Sofia vanished when that cat showed up." Amber realizes that when she wished Roland was allergic to Sofia, she turned her into a purple cat. She gets her sister away from their father, and takes her to the well to change her little sister back. But she doesn't specify her last wish and ends up turning Sofia pink. Because Amber does not have any wishes left, she can't fix the mess she made. She begs the Wishing Well for an exception, to no avail.  Just when the sisters think it cannot get any worse, Sofia gets chased around the race course by Rex and Wormwood. While James tries to catch Rex, Amber tries to save her sister, but fails.
Knowing she cannot wish Sofia back to normal, Amber has no choice but to ask her father for help. Amber admits that she turned Sofia into a cat by wishing upon the wishing well that she would make Roland sneeze, much to Roland's horror. Meanwhile, Rex and Wormwood chase Sofia around the race course until James catches Rex, and Roland catches Sofia. Roland and the two princesses go back to the wishing well. Roland strictly wishes for Sofia to be her normal beautiful human self again. When Sofia goes back to normal, the wishing well reveals that Roland now has one wish remaining. That means he already made a wish before, and that first wish did not go too well. Roland does not tell his daughters what happened, and wants to be happy Sofia is back in her human form. Amber apologizes to Sofia for turning her into a cat, and Roland apologizes to Amber for making her feel left out.
Once Sofia wins the race with her new-found talents of maneuvering, Roland starts sneezing again, much to Amber's horror. It turns out that it is the white cat making him sneeze. Sofia, James, and Miranda go off to the village to find a new owner for the cat, and Amber and Roland go off together to play. But then Clover finds the well and wishes for a lifetime supply of radishes.
Cast
Songs
Gallery
Trivia
This is the third time Sofia undergoes a magical transformation. In "Cedric's Apprentice", she became a lizard, and in "The Floating Palace", she became a mermaid.
Interestingly, all of Sofia's alternate forms have a purple theme, since purple is her identifying color. Sofia's cat form is the first to have an extra theme from her human form-the white clover motif on the outer hem of her gown appearing on her tail.
The episode's title is a reference to the song "When You Wish Upon a Star".
This is the second time Amber has something magical happen to one of her siblings that she regrets. The first was when she had James turn into a baby in "Two Princesses and a Baby".
This is the second time Sofia turns into an animal.
This is the third time Amber becomes jealous of Sofia. The first time was in Once Upon a Princess, and the second time in "Princess Butterfly".
This is the third time Wormwood speaks.
In this episode, it is revealed that Roland is allergic to cats.
This is the third time Amber wears a different tiara.
This is the second time a magical object is used to grant wishes. The first was the mirror in "The Baker King".
This is the third time Roland has used a magical object to have his wishes granted.

The first wish is revealed in Forever Royal to have been to have children. However, his first wife died shortly after, likely in repercussion to his wish that gave him Amber and James.
The second was in "The Baker King".

When Amber tries to make a fourth wish, the well, in a monotonous manner, says, "I'm sorry, Princess; I'm afraid I can't do that." This is a reference to the movie, 2001: A Space Odyssey, where HAL 9000, a malfunctioning computer AI, tells Dave the same thing, in a similar monotonous manner, when HAL 9000 is asked to open the pod bay doors.
This is the third time Sofia wears her sport outfit, and the second time she wears it the whole episode instead of her signature dress.

This is also the fourth episode where Sofia does not wear her signature dress throughout the whole episode.

This is the third time there is a brief hostility between Sofia and Wormwood. The first was in Once Upon a Princess, and the second time being in "Princess Butterfly".
It is also the second time Wormwood tries to steal the Amulet in place of Cedric.
Clover and Wormwood have their third face-off since the premiere.
This is the second time an Erlenmeyer flask has been mistakenly called a beaker and used comically, in this case creating a pun with it being on Wormwood's beak. The first time was in "Tea For Too Many".
Chef Andre is mentioned in this episode by Amber before "Gizmo Gwen".
This is the first time trouble happens to Sofia because of a magical accident.
This is the third time the plot focuses more on Amber than on Sofia. The first time was "Princess Butterfly", and the second time was "Two Princesses and a Baby".
This is the third time Sofia does not wear a tiara.
Moral: Make your wishes well.
Goofs
When Amber screeches "Could today get any worse?", the diamonds from her signature tiara are visible on her new one.
v - e - d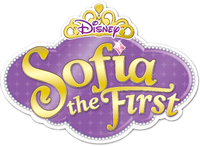 Characters
Princess Sofia • Queen Miranda • King Roland II • Prince James • Princess Amber • Princess Hildegard • Cedric the Sorcerer • Wormwood • Baileywick • Robin • Mia • Clover • Whatnaught • Goodwyn the Great • Winifred the Wise • Jade • Ruby Hanshaw • Princess Clio • Prince Zandar • Princess Jun • Prince Hugo • Minimus • Princess Vivian • Crackle • King Marcus and Queen Cecily • Trolls• Lucinda • Prince Jin • Magic Carpet • Jasper • Prince Khalid • Meg and Peg • Madam Ubetcha • Prince Desmond • Miss Nettle • Sir Gillium • Professor Popov • Helen Hanshaw • Oona • Queen Emmaline • Cora • Plank • Aunt Tilly • Wilbur the Wombeast • Sven • Emperor Quon • Empress Lin-Lin • Rex • Prince Axel • King Garrick • Electra • Vaughan and Vance • Marla • Sir Bartleby • Sir Maxwell • Sir Finnegan • Gwen • Chef Andre • Sofia the Worst • Lady Joy • Lord Gilbert • Wu-Chang • Jade Jaguar • Sir Dax • Boo • Princess Lani • Mamanu • Kamea and Halia • Praline • Freedo • Princess Zooey • Princess Astrid • Slickwell • Greylock the Grand • Princess Ivy • Dragons of Enchancia • Winter • Whiskers • Glacia the Ice Witch • Elliot, Amy, and Kurt • Tizzy • Master Erwin • Bryce Twigley • Button, Benngee, and Brody • Mossy • Carol of the Arrow • Jane • Princess Kari • Miss Elodie • Fluke • Slim • Shelly • Flip • Mantacorn • Onyx and Opal • Wendell Fidget • Mrs. Fidget • Saffron • Muck, Gunk, and Grime • Spruce • Ballerina • Mazzimo • Prince Roderick • Gavin • Kazeem • Sergeant Fizz • King Habib and Queen Farnaz • Chief Gnuckles • Flinch • Grotta • Elfonso • Elfred • Milo the Snake • King Henrik • Cordelia the Conjuror • Calista • Morgana • Crispy • Barley • Sassofras • Professor Zacharias Fleeber • Grand Mum • Gemina and Argus • Count Barnstorm • Sir Oliver • Sir Jaxon • Willawing • Kai • Princess Charlotte • Morris • Zinessa • King Philip and Queen Everly • Lily • Indigo • Marty and Maple • Mandy • Grimtrix • Wriggley, Pumpkin, and Chester • Skye • Piccolo • Baron Von Rocha • Professor Pecullian • Sea Monsters • Malachite and Fig • Omar • Prisma • Azurine • Orion • Vega • Chrysta • Sizzle • Cinder • Singe • Mare of the Mist • King Roland I • Roma • Giggling Goblin • Captain Quivers • Twitch • Vor • Nerissa


Elena of Avalor: Princess Elena • Princess Isabel • Francisco • Luisa • Shuriki • Alacazar • Zuzo • Mateo • Migs, Luna, and Skylar • Rafa • Chancellor Esteban • Armando • King Raul and Queen Lucia • Naomi Turner
Guest Characters: Flora, Fauna, and Merryweather • Cinderella • Jasmine • Magic Carpet • Belle • Ariel • Aurora • Snow White • Mulan • Rapunzel • Tiana • Merida • Olaf • Merlin • Archimedes