"Fee-fi-fo-fum!"
―Willie's iconic quote.
Willie the Giant is the main antagonist of the Mickey and the Beanstalk segment of the 1947 Disney package film, Fun and Fancy Free. He is a magical giant who, in stealing the Golden Harp, brings ruin to Happy Valley.
Despite portraying the antagonist role in his debut appearance, Willie the Giant would later be recast as a good guy (or anti-hero) in many of his subsequent appearances, such as Mickey's Christmas Carol, Mickey Mouse Clubhouse, amongst others.
Background
Personality
Willie is incredibly powerful, demonstrating amazing magic powers such as flight, invisibility, and metamorphosis. Despite this, he is very childish and not considered very bright, given his fondness for toys and the inability to pronounce certain words, such as "pistachio". His favorite food is implied to be chocolate pot roast with pistachio, given his overweight appearance. He can also be very greedy and uncaring, such as when he stole the golden harp from Happy Valley and did not care that the land and the people were suffering. However, after the events of the film, he seems to have become more polite and humble. This is most noticeable in his later appearances.
Powers and abilities
Despite his childish mind, Willie is a surprisingly powerful user of magic, claiming all he needs to do is chant a spell "Fee-Fi-Fo-Fum", and he can change his size or appearance, fly, and become invisible. His very first appearance (as a semi-humanoid thunderstorm) indicates that he is more a force of nature than a being, explaining his somewhat abnormal playfulness.
Willie has a keen sense of smell seen in Fun and Fancy Free, while trying to find Mickey, Donald, and Goofy by picking up their scent.
But even aside from his magical powers, Willie is a powerful physical force because of his size and strength.
Still, Willie is not invincible. He has his weaknesses, one of which is implied that he is subject to the limitations of the forms he takes, such as when Mickey had planned to swat him when he'd tried to get Willie to turn himself into a fly. And, of course, Willie isn't all that smart, but he is able to realize when he's been tricked, or almost tricked, so he's not stupid.
Appearances
In the segment, Willie kidnaps the beloved Golden Harp whose beautiful singing brings joy and peace to the kingdom she inhabits. After her kidnapping, the land dried up, and the kingdom fell into despair. One night, peasant Mickey Mouse purchases three beans that are said to be magic. Overnight, the beans grow into a beanstalk carrying Mickey and his friends Donald and Goofy, to the top of the clouds where Willie dwells. They make way to his castle where they discover the captive harp.
Unfortunately, they are discovered by Willie by smell, who captures Mickey in his hand. Once he gets free, Mickey sees his chance when he spots a fly swatter. He tells Willie he knows of his magic and tells him to prove it by changing into a fly. Willie argues that he should turn into a pink bunny instead, but Mickey talks him into it - or so he thinks. As Willie performs the incantation, Mickey and friends rush for the swatter. Willie, however, turns into a pink bunny nonetheless and realizes what their plan is. He immediately catches all three of them and proceeds to lock them in a chest. Afterward, the magic harp sings Willie to sleep, while subtly revealing where the key is. Mickey Mouse manages to swipe the key from his right pocket and free his friends and the harp. Willie awakens and pursues the heroes, breaking out of the castle and chasing Mickey through the undergrowth. Mickey's friends make it down the beanstalk, but Mickey is still evading Willie. Both of them proceed to climb down the beanstalk, Mickey landing just as Donald and Goofy begin chopping it down. Still high in the air, Willie falls down to the earth and though his death is not shown on-screen, he is declared to be dead by narrator Edgar Bergen, who is telling the story with his dummy, Mortimer Snerd. However, just as Bergen insists Willie was fictional, Willie lifts the roof of Bergen's house up asking if anyone has seen Mickey. Bergen faints in shock, and Snerd, while still shocked, says he thought Willie was fake. Denying this, Willie replaces the roof of the house and walks off into Los Angeles looking for Mickey, possibly for revenge.
In the film, he is portrayed as the Ghost of Christmas Present. In this depiction, although still bumbling and lacking in intelligence, he is good. He shows Uncle Scrooge the meaning of generosity and warns that there may be trouble ahead for the Cratchit family, and ultimately Scrooge himself. He vanishes suddenly and completely, leaving only his giant footprints in the snow.
It should also be noted that originally, Present was actually going to be played by the Blue Fairy instead of him. In either case, Present is the only 'human' character in the film.
Willie made several appearances in House of Mouse, usually as part one-line gags. In "House of Genius", Mickey was kicked into Willie's salad with the giant stating, "Duh, I asked for house dressing, not mouse dressing." In "House of Scrooge", Scrooge McDuck cuts back on food service in the club presenting a simple pea as Willie's evening meal, much to Willie's confusion. In "The Mouse Who Came to Dinner", Willie's amusement to the jokes on Mortimer Mouse has him accidentally slap him into a wall, although the audience was quite pleased by the action.
Willie plays a recurring role in the series, now residing on a farm. He is first seen in the episode "Donald and the Beanstalk" where he trades three magic beans for Donald's beloved pet, Boo-Boo Chicken. Eventually, Donald regrets the trade and throws the beans in frustration. This creates the beanstalk. Mickey, Donald, and Goofy climb it to find the barn on Willie the Giant, who they fear. They find Boo-Boo Chicken and begin to make their way back home. Willie follows behind to get the chicken back. Mickey decides to trade a stuffed bear for the chicken, which Willie happily accepts. However, in season 1, he was just called the giant.
Willie would later show up regularly as a friend to Mickey. Despite his humbling persona, Pete still holds a great fear of Willie, unlike the rest of the clubhouse gang. He has also mentioned the fact that he has a mother and visits her often.
Willie appears in the episode "Mickey and the Cornstalk!" where he attends to his bar house.
Other appearances
In Who Framed Roger Rabbit, Willie can be spotted in a poster outside a movie theater in Toontown.
Willie makes an appearance in Sir Mickey's shops in the Magic Kingdom and Disneyland Paris parks, lifting part of the roof and peeking inside.
Willie also has his own spell card called "The Giant's Giant Stomp" in the attraction Sorcerers of the Magic Kingdom.
The scene from Mickey and the Beanstalk where Willie picks up Mickey and the key to the chest that the Golden Harp was locked in represented Fun and Fancy Free in the Back to the Past segment of Wonderful World of Animation.
Trivia
Gallery
v - e -

d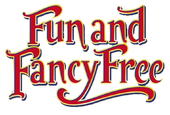 Disney Parks
Sir Mickey's
v - e -

d

Disney
Mickey Mouse & Friends:

Mickey • Minnie • Donald • Daisy • Goofy • Pluto • Fifi • Pete • Clarabelle Cow • Horace Horsecollar • Willie the Giant • Chip and Dale • Mortimer Mouse • Chief O'Hara • Detective Casey • Butch the Bulldog • Golden Harp • Father Time • Peter Pig


The Lion King: Simba • Nala • Shenzi, Banzai, and Ed • Ostrich • Gazelle • Rhino • Hippo • Zebra • Blue Beetle • Grub • Zazu • Rafiki • Timon • Pumbaa • Mufasa • Scar
Tangled: Rapunzel • Flynn Rider • Stabbington Brothers • Pub Thugs • Attila • Vlad • Big Nose • Hook Hand • Ulf • Shorty • Pascal • Maximus • Mother Gothel • The King • The Queen • Captain of the Guards • Warthog • The Lantern
Wreck-It Ralph: Ralph • Vanellope • Felix • Sgt. Calhoun • King Candy • Taffyta Muttonfudge • Candlehead • Surge Protector • Gene • Nicelanders • Rancis Fluggerbutter • Other Sugar Rush Racers • Sour Bill • Blue Racer • General Hologram
Big Hero 6: Hiro Hamada • Baymax • Robert Callaghan • Go Go Tomago • Honey Lemon • Wasabi • Fred • Fred's Dad • Tadashi Hamada • Cass • Yama • Alistair Krei • Heathcliff • Abbigail Callaghan • Attila • Sergeant Gerson • Cass
Zootopia: Judy Hopps • Nick Wilde • Flash • Clawhauser • Gazelle • Yax • Bogo • Mayor Lionheart • Bellwether • Doug • Finnick • Mr. Big • Mr. Otterton • Manchas • Gideon • Jerry Jumbeaux Jr. • Nanga • Priscilla • Mr. Hopps • Mrs. Hopps • Business Lemming • Duke Weaselton • Fru Fru • Kozlov • Officer McHorn • Wrangled • Wreck-It Rhino • Pig Hero 6
The Jungle Book: Mowgli • Kaa • Baloo • Akela • Raksha • Gray • Shere Khan • Colonel Hathi • King Louie • Bandar-Log Monkey • Flying Squirrel • Crocodile • Peacock • Vulture • Elephant • Bee Hive
Alice Through the Looking Glass: Alice Kingsleigh • Dormouse • Tweedledee and Tweedledum • Cheshire Cat • Bandersnatch • Bayard • White Queen • March Hare • White Rabbit • Mad Hatter • Absolem • Time • Wilkins • Humpty Dumpty • Red Queen • Borogrove • Frog Delivery Man • Gentleman Fish • Vegetable Soldier • Vegetable Servant • Vegetable Executioner • Armored Chess Piece
Pirates of the Caribbean: Jack Sparrow • Will Turner • Elizabeth Swann • Joshamee Gibbs • Tia Dalma • James Norrington • Marty • Cotton • Bootstrap Bill Turner • Pintel • Ragetti • Angelica • Blackbeard • Prison Dog • Maccus • Davy Jones • Helmsman • Philip Swift • Syrena • Captain Salazar • Ghost Lesaro • Shansa • Henry Turner • Carina Smyth • The Redhead • Murtogg • Mullroy • Treasure Chest • Stray Cat • Tiny • Pirate With Pigs • Ghost Shark • Ghost Seagull • Auctioneer
Aladdin: Aladdin • Jasmine • The Sultan • Prince Achmed • Gazeem • Razoul • Rajah • Iago • Abu • Genie • Jafar • Magic Carpet • Pink Flamingo • Beggar Jafar • Golden Scarab Beetle • Magic Lamp • Snake Charmer • Golden Camel
The Nightmare Before Christmas: Jack Skellington • Sally • Lock, Shock, and Barrel • Oogie Boogie • Easter Bunny • Santa Claus • Behemoth • Wolfman • Corpse Family • Mummy Boy • Mayor of Halloween Town • Dr. Finkelstein • Jewel • Zero
Mulan: Mulan • Yao, Ling, and Chien Po • Fa Li • Fa Zhou • Hayabusa • Khan • Cri-Kee • Little Brother • Mushu • Shan Yu • Captain Li Shang • The Emperor of China • The Matchmaker • General Li • Grandmother Fa • First Ancestor Fa • Chi-Fu • Great Stone Dragon
Moana: Moana • Sina • Frigatebird • Chief Tui • Gramma Tala • Pua • Frigatebird • Kakamora Chief • Maui • HeiHei • Ghost Matai • Eel • Tamatoa • Frog Monster • Sloth Monster • Eight Eyed Bat • Chicken Feed • Maui's Hook • The Ocean
Beauty and the Beast: Belle • Maurice • Chip Potts • Mrs. Potts • Gaston • LeFou • FrouFrou • Chapeau • Plumette • Beast • Cogsworth • Lumiere • The Enchantress
Lilo & Stitch: Lilo Pelekai • Nani Pelekai • David Kawena • Mrs. Hasagawa • Mertle Edmonds • Stitch
DuckTales: Scrooge McDuck • Donald Duck (Classic) • Huey, Dewey, and Louie • Webbigail Vanderquack • Mrs. Beakley • Beagle Boys (Big Time, Burger, and Bouncer) • Gyro • Darkwing Duck • Falcon Graves • Pixiu Chinese Dragon • Peghook's Ghost • Launchpad McQuack • Hack and Slash Smashnikov • Gizmoduck • Shadow Magica • Ma Beagle • Flintheart Glomgold • Pharaoh Toth-Ra • Headless Man-Horse