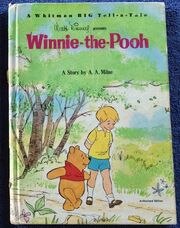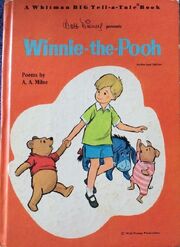 Winnie-the-Pooh is the Whitman Big Tell-a-Tale storybook.
The book is based on the chapter of Winnie-the-Pooh "In which Pooh goes visiting and gets into a tight place" and is the adaptation of Winnie the Pooh and the Honey Tree. The alternate version is based on poems in Now We Are Six include: "The Friend", "Us Two" and "The End" and is happens the adaptation of the animated musical film of the same name.
Winnie-the-Pooh was published by Whitman Publishing, Inc. in 1965.
Community content is available under
CC-BY-SA
unless otherwise noted.