Wiki Targeted (Entertainment)
Play Sound
"Wish Gone Amiss Weekend" is a special event weekend that aired on Disney Channel on July 13, 2007. The event was made up of one episode from each Cory in the House, Hannah Montana, and The Suite Life of Zack & Cody, in a similar fashion to that of That's So Suite Life of Hannah Montana. However, unlike its predecessor, there was no crossover between the three shows. However, according to the television advertisements for the event, the characters in each show wished upon the same shooting star (apparently all simultaneously, simply in different parts of the country). This serves as a loose plot line connecting all three shows, as the characters must deal with the consequences of their granted wishes.
Following the original July 13 broadcast, the episodes were each shown on the following two nights in a different order, completing the weekend-long event.
Broadcasting
Wish Gone Amiss Weekend first aired on the Disney Channel on July 13, 2007, and was advertised as a Friday the 13th special. On Friday, the Cory in the House episode, Gone Wishin, aired at 08:00 PM EDT, followed by the Hannah Montana episode, When You Wish You Were the Star at 08:30 PM EDT, and The Suite Life of Zack & Cody episode, Super Twins, aired last at 09:00 PM EDT. This was followed by three reruns of The Suite Life of Zack & Cody episodes. On Saturday, July 14, the special was broadcast for an encore, with Super Twins airing at 08:00 PM EDT, Gone Wishin at 08:30 PM EDT, When You Wish You Were the Star at 09:00 PM EDT, and three Hannah Montana episodes airing after. Sunday presented another encore, with the episodes airing, at the same times, first with When You Wish You Were the Star, then Super Twins, followed by Gone Wishin and three episodes of Cory in the House. As the episodes do not need to be broadcast in any order to make sense (see below), the episodes are able to air alone without the other two's companionship.
The Wish Gone Amiss Block aired on the 25th April 2008 on Disney Channel Australia.
Family Channel aired the episodes on July 6, 2007 as a night of premieres.
Cast
From Cory in the House
From The Suite Life of Zack & Cody
From Hannah Montana
Plots
Cory in the House
Gone Wishin
After Cory gets grounded for selling merchandise (White House Water) in the White House when he was supposed to help bring up the sweet potato pies for the post-staff meeting, he sees a shooting star and wishes that he was President. His wish immediately comes true (despite everyone else's coming true over night). Ever since children got the right to vote, he won the presidential election by a landslide. Samantha Samuels is now his assistant and Sophie is his Vice President. Newt and Meena also assist Cory in running the country, Newt being a high ranking Cabinet member and Meena a senior General. His father, Victor is now an avid fisherman and former president Richard Martinez is now a tour guide. Cory has also turned the Oval Office (which is equipped with a mysterious red button) into a teenager's paradise and replaced the Secret Service with cheerleaders.
Cory seems to think that being the President of the United States means not having to answer to anyone for whatever decisions he makes and thus he can do what he wants and whenever he wants. He thinks the job is all fun and games and passes the serious duties to his vice president, Sophie.
But Cory's run as president takes a turn for the worse when he ignores a potential threat to America and everybody, except Sophie, turns into magnetic robotic aliens. Sophie admits to having control over these aliens because she wanted revenge for Cory giving his serious work to her and not taking his job seriously.
While she orders the aliens to close in on him, Cory uses the red button to reverse everything back to the way it was before he made that wish. Cory is ecstatic that he can finally play what he thought was a childish game, Dippy Dippy Dolphins. Though he is still grounded, Sophie tells Cory that she will try to pull some strings.
The Suite Life of Zack & Cody
After Mr. Moseby confiscates Zack and Cody's bikes because he's "bigger than [them]", Zack and Cody see a shooting star, they wish they had super powers. The next morning, their wish comes true. Cody gains mind reading and telekinesis, and Zack gains super-speed. They later find out that Mr. Moseby has gained superpowers as well.
Red: Heat Ray
Yellow: Mind control
Blue: Freeze Ray
Purple: Tickles people
Green: Turns children into miniature adults
They realize he's a super-villain named the "Meanager" (apparently, the staff and everyone else calls Mr. Moseby this behind his back because when Moseby says he's the Meanager, and both Arwin and Esteban say "Oh, so you found out about your nickname, huh?"), when he uses his mind control ray to hypnotize Carey and make her get him to cut her salary (this trance placed on his victims remains after a short while, though if a suggestion is mentioned again and again, it probably becomes a thought of the victims own). Moseby is planning to use his powers to use "The Adultifier" to magnify his green vision and turn all the children into miniature adults. Using his powers, he forces Esteban and Arwin to become his evil henchmen. Meanwhile, Zack and Cody become Quick Guy and Brain Man (apparently they wanted their names to sound more manly then just Quick Kid and Brain Boy), in order to stop "Meanager". To distract the twins from ruining his plan, "Meanager" freezes Cody and has his henchmen kidnap Carey and Maddie and hold them captive, while he uses London's diamonds to power his machine. When Quick Guy and Brain Man foil "Meanager's" scheme and end up turning him into a baby, they find out about the tasks they have to deal with and are not pleased with it. Cody then comes up with an idea: If Zack (carrying Cody on his back) was to run around Earth at supersonic speed to reverse the Earth's rotation, it would take them back to the exact moment they saw the shooting star. Instead, it ends up taking them way back to the prehistoric times. Zack wakes up frightened by the whole experience, while Cody doesn't remember anything Zack described, as Zack only dreamt it. However, Arwin pushes a device identical to the "Adultifier" through the lobby. When Zack runs, Arwin says: "Huh. You'd think he'd never seen an atomic toilet plunger before." It is unknown whether or not it was a dream.
Hannah Montana
When Miley Stewart grows tired of her normal life always interfering with her pop star life, such as her not being able to hang out with Jesse McCartney, she wishes upon a star that Hannah Montana was her only identity. When she wakes up the next morning, she finds that her life has changed for the better. An angel, who takes the form of Roxy to make it easier for Miley to relate to her, guides Hannah through her new life. As she is home schooled, she no longer needs to worry about completing her assignments, her home has been totally redecorated with celebrity-status furniture, and she is dating fellow pop star Jesse McCartney.
But Hannah begins to see the downside of her wish. Her father, Robby Ray Stewart is married to a young gold digger who has no true feelings for him, spending most of his time traveling, and Jackson moved out of the house and became a homeless hermit because his friends would use him to get to Hannah. Also, since Hannah never attended a public school, her close friend Oliver Oken is working with Rico Suave to sell peeks into Hannah's windows and her best friend Lilly Truscott is now part of the "mean girl" clique, along with Amber and Ashley. Now realizing that her double life as Miley and Hannah is better than her single life as a pop star, Hannah finds out her wish was final. After an attempt to become Miley again by using a brunette wig and talking to Lilly fails, she thinks that she will be stuck as Hannah forever. However, she finds Jackson sitting on the balcony and talks to him about how her life was perfect because the world didn't know she was Hannah Montana. Jackson then says that he would wish for a world that didn't know she was Hannah any day. Fortunately, he says this just as another shooting star passes by, allowing Angel to exploit this loophole and grant Jackson's wish to restore the world to the way it was.
Ratings
The 90 minute programming block made up of the three episodes averaged 5.1 million viewers, and surpassed the closest network by 11 percent.
DVD release
The DVD of the special, entitled "Wish Gone Amiss", was released in region 1 DVD on November 27, 2007. The bonus features included were "I Wish I May, I Wish I Might: A Guide to Making Wishes" hosted by Jason Earles of Hannah Montana, and a cast introduction to each episode.
v - e -

d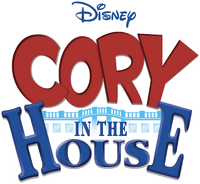 Episodes
Cory in the House
Season One: "The New Kid in Town" • "Ain't Miss Bahavian" • "Everybody Loves Meena" • "We Built This Kitty on Rock 'n' Roll" • "Don't Rock the Vote" • "Napper's Delight" • "Smells Like School Spirit" • "Just Desserts" • "Bahavian Idol" • "Beat the Press" • "Mall of Confusion" • "Get Smarter" • "And the Weenie Is..." • "No, No, Nanoosh" • "Air Force One Too Many" • "That's So in the House" • "Gone Wishin'" • "I Ain't Got Rhythm" • "The Kung Fu Kats Kid" • "A Rat by Any Other Name" • "Never the Dwayne Shall Meet"
Season Two: "The Presidential Seal" • "Through the Roof" • "Monster's Ball" • "Lip Service" • "Who Let the Dolls Out" • "We Don't Have Chemistry" • "Uninvited Pest" • "Making the Braid" • "Model Behavior" • "Sittin' Pretty" • "Macho Libre" • "Peace, Love, Misunderstanding" • "Mad Songs Pay So Much"

v - e -

d
Episodes
Season One: "Lilly, Do You Want to Know a Secret?" • "Miley Get Your Gum" • "She's a Super Sneak" • "I Can't Make You Love Hannah if You Don't" • "It's My Party, and I'll Lie if I Want To" • "Grandmas Don't Let Your Babies Grow Up to Play Favorites" • "It's a Mannequin's World" • "Mascot Love" • "Ooh, Ooh, Itchy Woman" • "O Say, Can You Remember the Words" • "Oops! I Meddled Again!" • "On the Road Again?" • "You're So Vain, You Probably Think This Zit is About You" • "New Kid in School" • "More Than a Zombie to Me" • "Good Golly, Miss Dolly" • "Torn Between Two Hannahs"• "People Who Use People" • "Money for Nothing, Guilt for Free" • "Debt it Be" • "My Boyfriend's Jackson and There's Gonna Be Trouble" • "We Are Family, Now Get Me Some Water!" • "Schooly Bully" • "The Idol Side of Me" • "Smells Like Teen Sellout" • Bad Moose Rising"
Season Two: "Me and Rico Down by the Schoolyard" • "Cuffs Will Keep Us Together" • "You Are So Sue-able to Me" • "Get Down, Study-udy-udy" • "I Am Hannah, Hear Me Croak" • "You Gotta Not Fight for Your Right to Party" • "My Best Friend's Boyfriend" • "Take This Job and Love It" • "Achy Jakey Heart" • "Sleepwalk This Way" • "When You Wish You Were the Star" • "I Want You to Want Me... to Go to Florida" • "Everybody Was Best-Friend Fighting" • "Song Sung Bad" • "Me and Mr. Jonas and Mr. Jonas and Mr. Jonas" • "Don't Stop 'Til You Get the Phone" • "That's What Friends Are For?" • "Lilly's Mom Has Got it Goin' On" • "I Will Always Loathe You" • "Bye Bye Ball" • "(We're So Sorry) Uncle Earl" • "The Way We Almost Weren't" • "You Didn't Say it Was Your Birthday" • "Hannah in the Streets with Diamonds" • "Yet Another Side of Me" • "The Test of My Love" • "Joannie B. Goode" • "We're All on This Date Together"
Season Three: "He Ain't a Hottie, He's My Brother" • "Ready, Set, Don't Drive" • "Don't Go Breaking My Tooth" • "You Never Give Me My Money" • "Killing Me Softly with His Height" • "Would I Lie to You, Lilly?" • "You Gotta Lose That Job" • "Welcome to the Bungle" • "Papa's Got a Brand New Friend" • "Cheat It" • "Knock Knock Knockin' on Jackson's Head" • "You Give Lunch a Bad Name" • "What I Don't Like About You" • "Promma Mia" • "Once, Twice, Three Times Afraidy" • "Jake... Another Little Piece of My Heart" • "Miley Hurt the Feelings of the Radio Star" • "He Could Be the One" • "Super(stitious) Girl" • "I Honestly Love You (No, Not You)" • "For (Give) a Little Bit" • "B-B-B-Bad to the Chrome" • "Uptight (Oliver's Alright)" • "Judge Me Tender" • "Can't Get Home to You Girl" • "Come Fail Away" • "Got to Get Her Out of My House" • "The Wheel Near My Bed (Keeps on Turnin')" • "Miley Says Goodbye?"
Season Four: "Sweet Home Hannah Montana" • "Hannah Montana to the Principal's Office" • "California Screamin'" • "De-Do-Do-Do, Da-Don't-Don't, Don't, Tell My Secret" • "It's the End of the Jake as We Know It" • "Been Here All Along" • "Love That Lets Go" • "Hannah's Gonna Get This" • "I'll Always Remember You" • "Can You See the Real Me?" • "Kiss it All Goodbye" • "I Am Mamaw, Hear Me Roar!" • "Wherever I Go"