The Witch's Garden is a location featured in the 2014 film Into the Woods.
Content
Within the Garden, the Witch mentions that she grows; greens, parsley, peppers, cabbages, celery, asparagus, watercress fiddle ferns, lettuce, rutabaga, arugula, rampion and magic beans.
Appearances
The Baker's Father and his wife move into a cottage, while expecting their second child, a daughter. His wife's develops a hunger for vegetables, and so, one autumn night, the Baker's father, breaks into the garden, attempting to steal some food, to settle her cravings. The Witch catches him, stealing, and takes his daughter in exchange for the vegetables. However, unbeknownst to the Witch, he also takes some magic beans, angering the Witch's Mother, who tasked her to keeping them safe. As punishment, she curses her daughter with ugliness.
With an ill husband and children who have gone two days without food, Rapunzel finds a garden, and enters, to feed her family. She plucks radishes from the ground, when Gothel suddenly appears. Impressed with the selflessness the young woman displays, she makes a deal with Rapunzel, to secure her family's happiness. Rapunzel accepts, but has unwillingly exchanged her freedom in the process, leaving her entrapped within a tower. Seven years pass, and Rapunzel manages to escape, but an accident leaves her daughter on the brink of death. She enters the garden once again, and has Gothel secure Anastasia's last breath, leaving her between life and death. Gothel now wants to take Anastasia into her tower, but before she can do so, Rapunzel takes the witch's potion, and has Gothel teleported there instead. Alone in the garden with her daughter, Rapunzel vows to reawaken her.
v - e -

d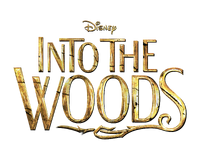 Locations
The Woods •

The Baker's House

•

Cinderella's House

• Rapunzel's Tower •

King's Castle

• Jack's House • Grandmother's House